At the inaugural Aotearoa Hydrogen Awards, six trophies were handed out to two individuals and four of New Zealand's most innovative and progressive organisations.
New Zealand Hydrogen Council CEO, Dr Linda Wright says the winners reflect the innovation and commitment of industry to decarbonising New Zealand's economy.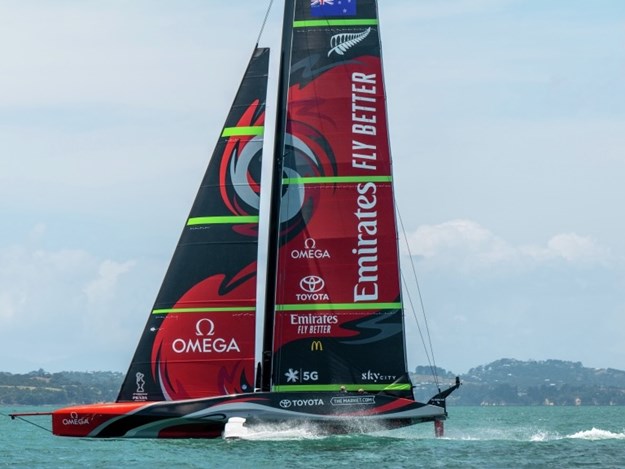 Emirates Team New Zealand won the Innovation Excellence Award for Chase Zero, its hydrogen-powered foiling chase boat. Emirates Team New Zealand COO, Kevin Shoebridge, accepted the award via video link from Spain. 
"Emirates Team New Zealand are very proud of this award, of the team and the impact Chase Zero is making worldwide," says Shoebridge.
"It's going to be fantastic to see no less than nine hydrogen-powered chase boats in operation at next year's America's Cup here in Barcelona."
The other awards include the Industry Impact Award, won by Halcyon Power, the Hydrogen Transport Award, taken home by H.W. Richardson Group, and the Our People Award, won by Tuaropaki Trust. The Future Hydrogen Leader Award, one of only two personal awards, was won by Dr. Ijas Mohsin.
The Person of the Year Award was won by Sir Stephen Tindall who has shown considerable personal commitment to supporting the development of a hydrogen industry in New Zealand. Sir Stephen has invested in multiple companies to advance hydrogen infrastructure and technology, supported the Hydrogen Council for three years, and been an advocate for hydrogen both in New Zealand and internationally.
"I would like to congratulate all of the winners of the awards," says Wright.
"Their commitment to New Zealand's decarbonisation is profound, and I look forward to celebrating further success at next year's awards as the hydrogen industry in New Zealand continues to evolve and makes its impact felt around the world."
Photography: Emirates Team New Zealand