3 Riviera yachts coming to Auckland On Water 2015
---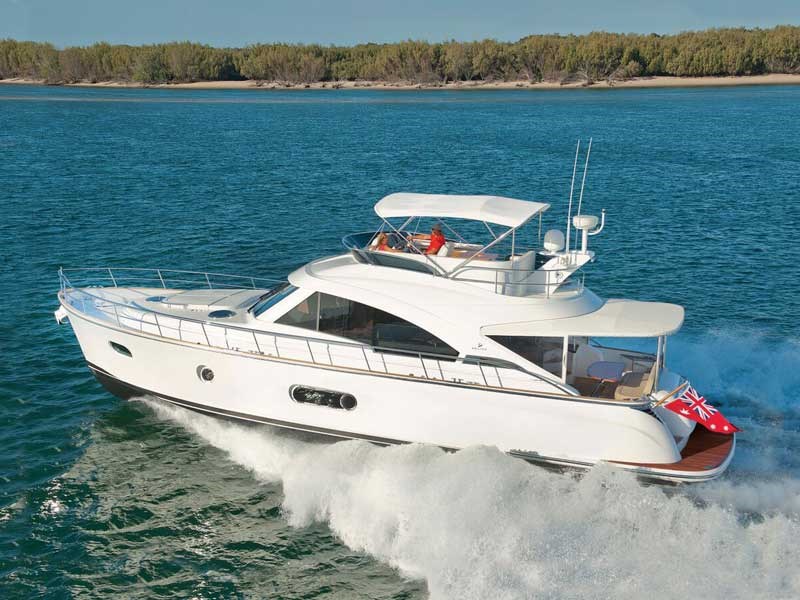 54 Daybridge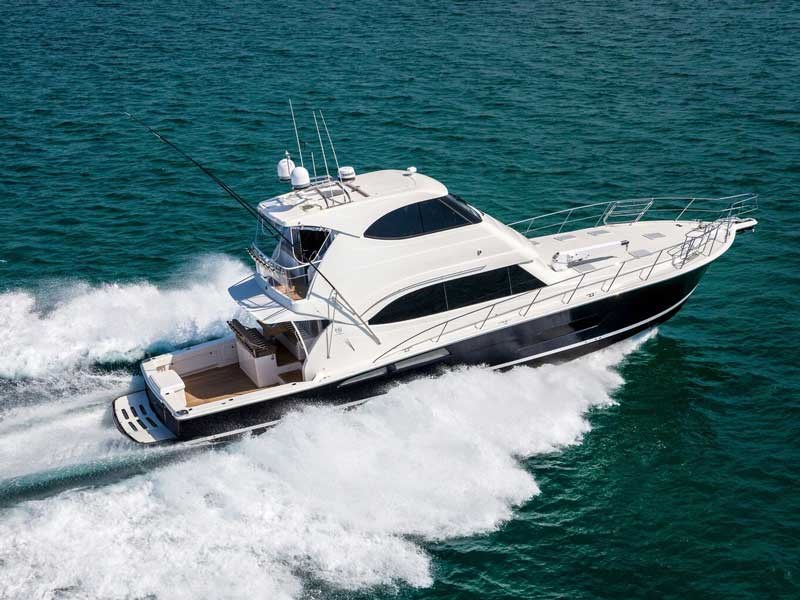 63 Enclosed Flybridge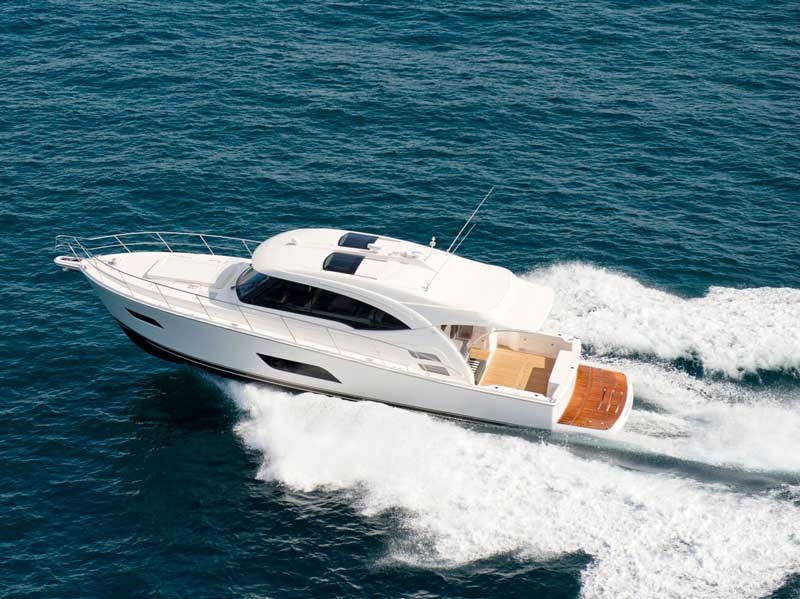 515 SUV

Riviera Australia, in conjunction with its New Zealand dealer R Marine Flagship, has announced it's sending three luxury yachts to the Auckland On Water Boat Show from 24-27 September 2015.
The models on display will be the marque's classic 63 Enclosed Flybridge, the sporty 515 SUV and the 54 Daybridge from the Belize Motoryachts collection.
Riviera chairman and owner Rodney Longhurst said the global Riviera family of owners had long-included a very strong contingent of New Zealanders with an appreciation for the Riviera hallmarks of luxury, innovation, blue-water sea-keeping abilities and unrivalled owner support.
"We are very proud to again be supporting R Marine Flagship with the 17th annual Auckland On Water Boat Show in the magnificent Viaduct Harbour," said Mr Longhurst. "We will once again demonstrate the evolution of Riviera's 35 years of building motor yachts that are recognised internationally as being amongst the best in the world."
Flybridge
From its highly regarded Flybridge collection, the Riviera 63 Enclosed is a superbly seaworthy, highly capable, long-range luxury offshore motor yacht.
"She has all the practicalities of a sportfisher although her cockpit can easily be converted to a first-class alfresco dining space aft of the galley, from which a large glass awning window opens to create free-flowing views and space from windscreen to swim platform," said Mr Longhurst.
Riviera SUV
Riviera's rapidly growing crossover SUV series – offering 445, 515 and 575 models – is the perfect pairing of two legendary designs, combining the high-performance, blue-water cruising and fish-raising abilities of the classic Riviera Flybridge with the single-level leisurely entertaining features of the very popular Sport Yacht series – a true bridge between them both.
The 515 SUV model offers myriad options to suit specific boating requirements – from recreational cruising and luxury entertaining to serious deep-sea fishing.
Daybridge
Also on display in Auckland will be the distinctive new Belize 54 Daybridge, inspired by timeless design and incorporating Australian practicality and superior sea-keeping with the latest in technological innovation from around the globe. Her sophisticated styling, opulent interior, clever storage concepts and high-performance hull are key attributes that sets Belize apart.
You can inspect these new luxury boats at the Riviera and Belize floating display at the 2015 Auckland On Water Boat Show from September 24 to 27, which is being exhibited by R Marine Flagship, Riviera's and Belize's New Zealand dealer.
For the latest news and reviews, subscribe to Trade-a-Boat magazine here.
Keep up to date with news from Trade-A-boat or like us on Facebook!