Surfango
---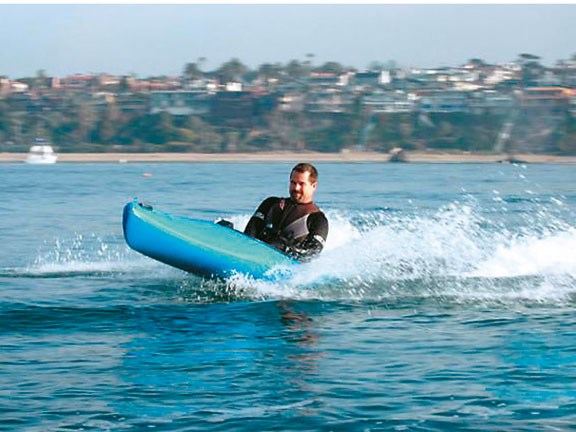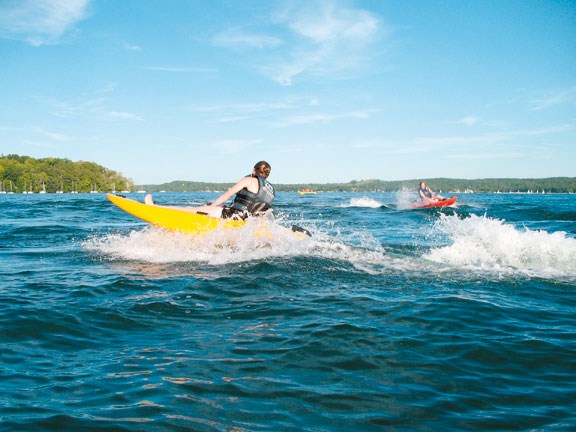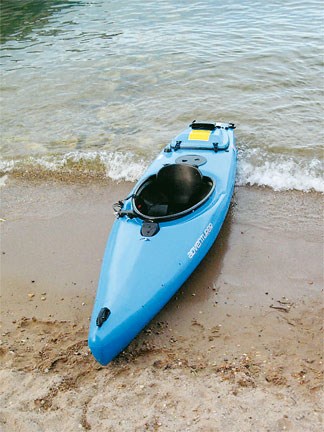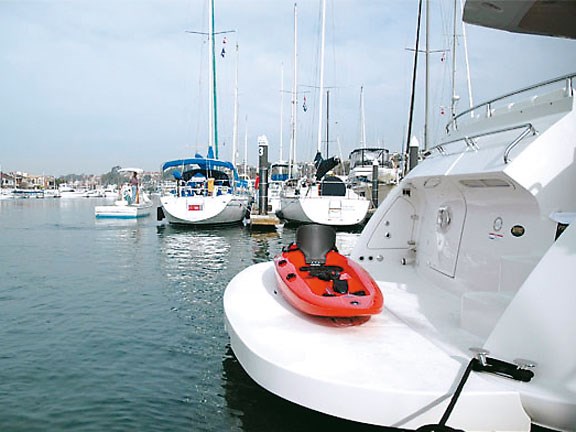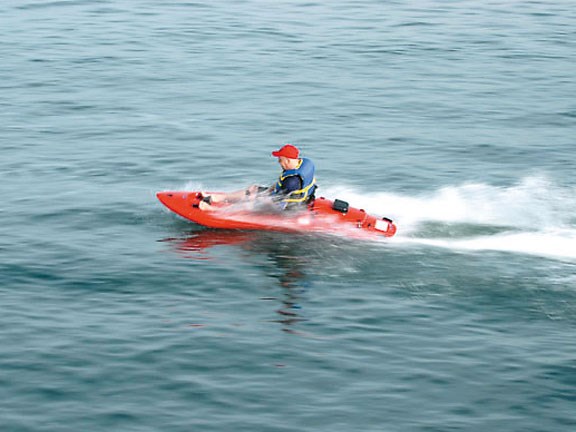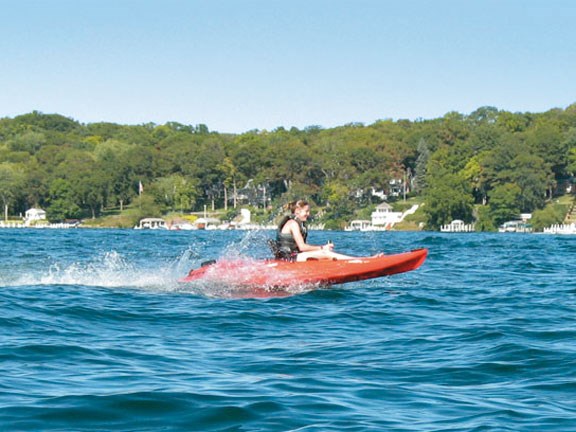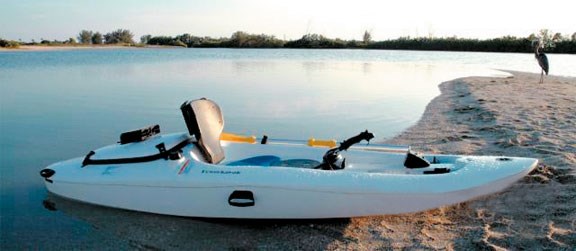 If kayaking's your passion but time has caught up with your muscles, you might consider switching to a jet-powered Surfango – a crossover craft that replaces grimaces with grins and zooms you to new destinations!
Easy to launch, simple to operate and frugal in fuel consumption, Surfango powered kayaks are available in both sit-in and sit-on models. Eliminating the need for arm power, it uses a 150cc, 9.5hp, four-stroke engine that takes the rider to speeds of around 45km/h. Operated through a centrally-located joystick, the Surfango gives the rider absolute control over speed and direction. It offers excellent stability and manoeuvrability and provides plenty of opportunity for you to explore places much further afield than the traditional kayaker's "arms-length" destinations.
The engine has an electric start, and eco-conscious riders will be pleased to know it has a closed-loop cooling system – like a car's. The coolant is circulated continuously – it is not expelled into the water.  
Surfangos are ideal for exploring. They're equipped with dry storage compartments, foot rests, fishing rod holders (yes, you can fish from them) and have comfortable seats. An onboard digital display includes a rev counter, fuel gauge, battery meter and temperature.
The Surfango comes in two flavours – Hawaii and Adventurer. The Hawaii is the open-top version, while the Adventurer is fully enclosed. Construction comprises a fibreglass shell with an EPS foam core – a combination delivering a maximum strength to weight ratio. Closed cell EPS foam does not absorb water. Both models weigh in at around 60kg.
Whether you are dancing in the surf, trolling along at idle for hours or simply need to get to that far off fishing spot, Surfango will take you there and get you home again – and you won't have to worry about what the wind and current are doing.

Features and specifications
Sit-in or sit-on hull design 
Dimensions: 3.0m x 0.77m
Easy-to-use joystick control 
Weight: 54-68kg
Max speed: 45km/h
Fishing rod holders 
Engine: 150cc, 9.5hp four-stroke
Cockpit storage 
Electric start 
Onboard digital display
Closed loop cooling system
Keep up to date with news from Trade-A-boat or like us on Facebook!