Tow Vehicle: Nissan Navara
---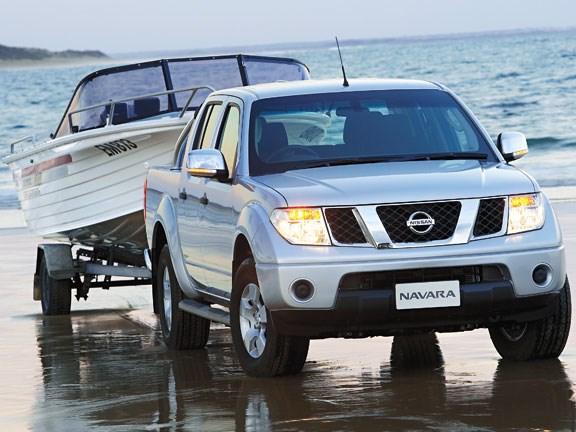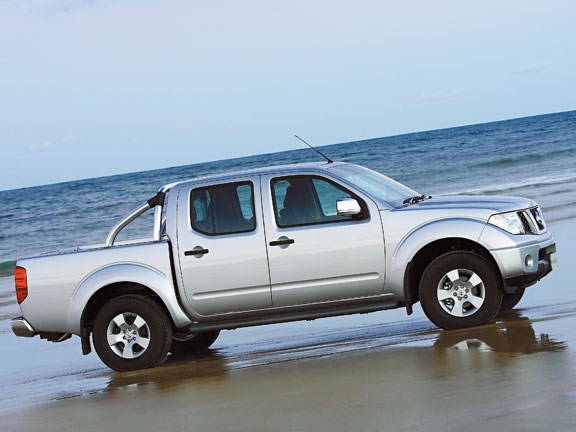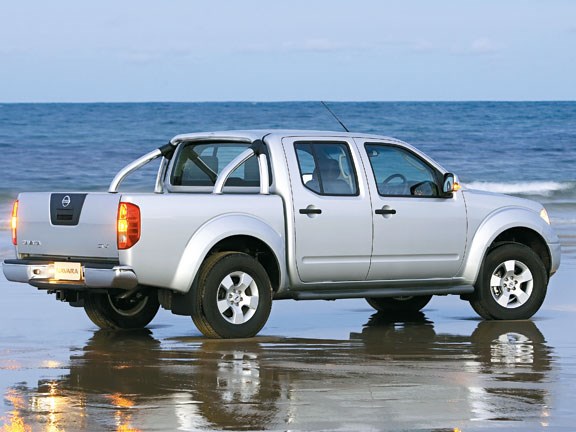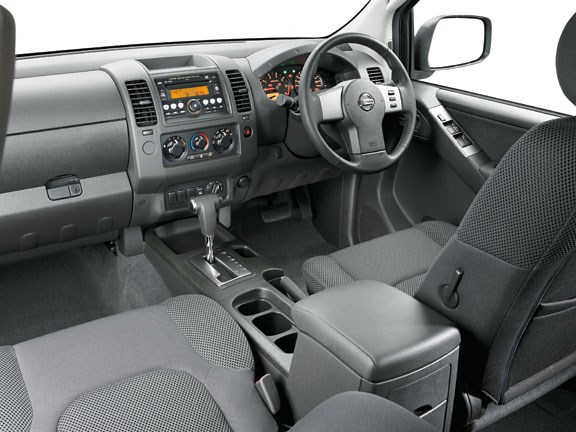 Popular as both a ute and passenger vehicle, the rugged Nissan Navara combines driving agility with an impressive three-tonne tow capability
Impressive three-tonne tow capacity
Awesome offroad/4WD drive capability
Grunty engine and masculine styling
Adjustable tie down points in tray
Plenty of creature comforts
Nissan's Navara has been a key player in the light commercial market for ages and it's more than just a popular ute; it's one of the most popular passenger vehicles on the road.
This isn't bad going for a vehicle built in Thailand.
Yep, Thailand. Nissan New Zealand is introducing more and more Thai-assembled Navara variants, such as this new ST, to maintain a competitive edge in the price-conscious rural and trade sector. Don't worry about Thai build quality though; ute production is a Thai specialty. The world's Hilux production is also sourced from the Indonesian Kingdom, along with the Holden Rodeo, Mazda BT-50 and Ford Ranger.
The Thai-built ST is every bit as rugged as the ST-X that tops the range. Same masculine, slab-sided styling, same excellent 2.5-litre, 126kW diesel engine, awesome offroad/four-wheel drive agility and the same impressive three-tonne tow capability.
Tow weights
For the trailerboat owner there's that undeniably epic 3000kg braked tow capacity, which to be fair, is now equalled by it's Ford and Mazda rivals, but the Navara trumps these by offering that pulling power in both manual or automatic versions. (The Ranger/BT-50 product has only 2500 tow capacity on auto models).
Interestingly, Nissan states a slightly lower payload weight than others in the class, in the ST's instance that's 871kg, still plenty to play with for those whose fishing expeditions include camping at the beach, but you have to wonder if Nissan's engineers are being a little conservative with their calculations here.
Engine and power
Especially considering the ease at which the engine powers things along: 403Nm of torque returns exceptional low down pull and there's smooth linear response at all points in the rpm spectrum, not something you can say about some of Navara's competitors.
Noise suppression isn't a key focus on utes so there's an agricultural thrum audible from the running gear, but at least when fitted with the five speed auto shifts are refreshingly smooth and the gearing feels well proportioned.
At $53,650 the ST may be a cut-price version of the $60,800 top model, but it still exhibits higher than average specification for a utility. Sit behind the leather-wrapped wheel and the interior looks and feels more Maxima family sedan than go-anywhere 4WD workhorse, there's audio and cruise controls on the steering wheel, large, comfortable seat squabs and importantly for both trade and private users, Bluetooth hands free is standard.
You miss out on a few chrome embellishments, but more of a disappointment to family-focussed purchasers is the lack of safety features that are found on the top of the range models. Given the popularity of the Navara, child seat anchors and a lap-sash seatbelt are worrying omissions as is brake assistance, which optimises braking pressure in an emergency; all come standard on the ST-X. The 13.3m turning circle is also not class leading.
It's a modern-day Clydesdale this, powerful and imposing and in ST form you do save a considerable amount, but we'd probably leave this model for the trade.
Instead, the new ST-X offers an attractive increase in power, torque and fuel efficiency and picks up the important family-friendly items most caravan clients could benefit from on their getaway.
See the Nissan Navara for sale on Autotrader.
Keep up to date with news from Trade-A-boat or like us on Facebook!