Fishing: An offer they can't refuse
---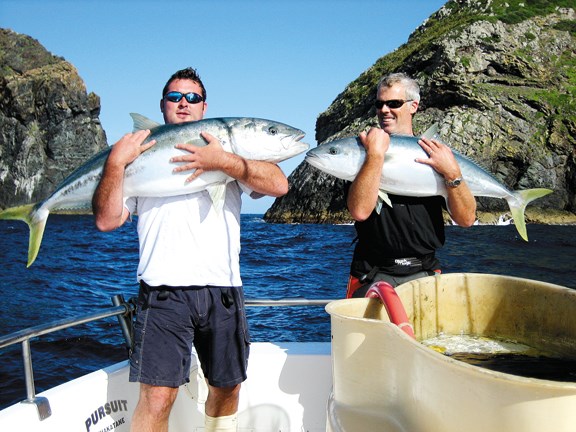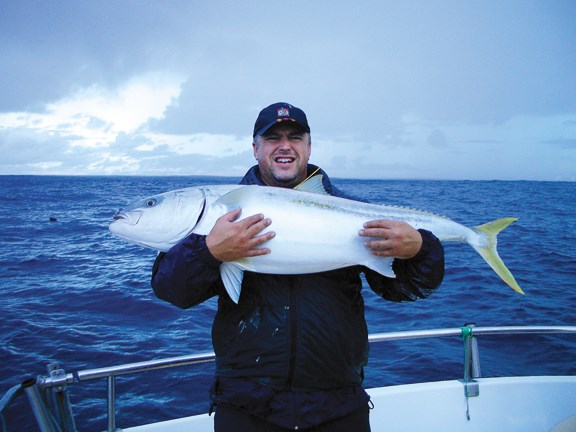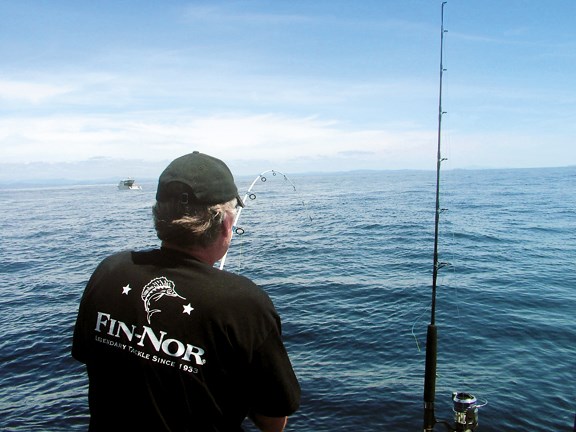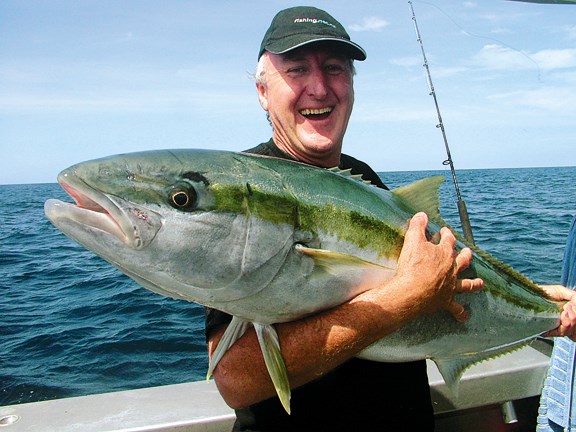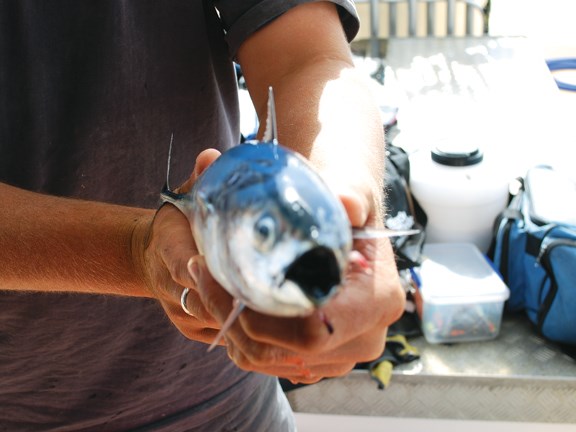 This month Terry Williams King looks at the best ways to catch and keep live bait to make sure you go home with a monster kingie for dinner.
Live baiting for kingfish has been around since Adam was a boy, and to this very day if you want to catch a really big kingie it would be the choice of most captains. Even though many new techniques, like mechanical jigging and stick baiting, do land big fish, for sheer consistency bait is where it's at. Obviously, the major advantage with live baiting is that even us fast-aging anglers can still do it with no fitness required until hook-up time.
Targeting kingfish by live baiting is as much about getting bait as it is about where it's deployed. Good quality live baits, and sometimes plenty of them, will produce much better results. I cannot emphasise enough the advantage of spending time catching good quality baits and looking after them. The fresher, livelier, and happier your bait is, the better your chance of it being attacked by a predator. They just can't refuse them.
The two most common baits used are the humble kahawai and, in most instances, the ever-present jack mackerel. It's funny, though, how they are often hardest to find when you really want them.
It's important to have a good bait tank, one that has plenty of room and a good supply of water; there are a number of external options now available if your vessel is not equipped. Make sure you don't over load your tank, as this will cost you as many baits as not having good water flow.
Preferred bait
As I mentioned, finding bait can be tough. First, good quality sabikis are a must, in particular if you're going to be chasing some bigger livies. I'm a big fan of MAC flasher bait rigs or the Hayabusa range - they're heavy-duty, good quality hooks, and on many occasions you will actually hook kingies when catching your bait; the leader and the hooks on these brands are all capable of landing a bigger quality fish.
It might sound obvious, but when looking for bait, watch for birds - any sign of terns, muttonbirds sitting or feeding in the bay or off rocky points; and watch your sounder - look for masses near the bottom or mid-water.
Stop the boat on top of the schools and deploy your sabiki rig. Remember to take the baits that best suit the area. Monster baits are great, but big baits also take some swallowing, so downsizing your bait a little will help with hook setting. If you use big baits in the shallow foul areas you're giving the fish a better chance to get in the foul before coming tight. I know this sounds a bit of a contradiction, but I love a big jack mack for a big kingie - a real big jack is a bit slimmer than a kahawai and the kingies just seem to be able to suck them down. This would be my preferred bait.
Try not to handle your baits; lift them straight into the tank and slide the back side of a bread-and-butter knife down the line to the hook. Push the back end till it comes up hard on the hook shank, twist and shake, and the fish should fall nicely into the tank, fresh as a daisy. Once you have a tank full of happy baits, it's off to your hunting grounds.
One thing to remember, especially over the summer months: kingies will be hunting bait, and more often than not in the same areas you've caught yours.
Rigging
There's a variety of options when it comes to rigging your live bait. All will work and all will allow your fresh baits to swim freely, though some a little more freely than others.
I like a good quality live bait hook - Black Magic or Gamakatsu are my main picks - but make sure it's not a hook too big for your bait. Too big will slow your bait down - think of it like carrying a backpack with bricks in it. For a leader, ideally I like 80 to 120lb trace, and with fluoro carbon much better priced these days, that would be my first pick. Ocean Angler or Yozuri are my first choices.
The humble back hook is probably the most common way to hook your live bait. The hook should be placed on a slight angle with the tip being inserted slightly toward the head. When you pull the line tight the hook should lie nicely along the body; kingfish take their prey head first, and this will allow the bait to be swallowed with little or no obstruction. This rigging style is best suited for surface live baiting - if used when deploying a bait deep it will often cause the bait to spin and tangle up your main line.
I like the arse-hook rigging style when the kingies are not really aggressively feeding (my mates will ridicule me now!). It turns the bait upside down, and they expend a lot of energy trying to upright, often making the bait very lively. It does, however, tire the bait out faster so you will need to replace it, but this is unlikely as they tend to get eaten quickly. Place the hook just behind the arse, but so the point comes out the butt. Again, it's a better rig for surface fishing but, with a ball sinker above the line and the way it's rigged, the bait will have a tendency to swim down.
This last one is a good all-round way to rig bait - it's pretty hard to get it wrong and your bait will last a long time. Place the hook in the nostril of your fish, the cavity runs through both sides and is a very secure way to rig. Again, hook size is important: if you use too big a hook on small bait you will break the cartilage and lose the bait. Rigging this way will allow your bait to be deployed both deep and on the surface. This rig in the deep is best fished with reel-in gear. The kingie will take it head first and the rod will load up as it devours it.
The key to live baiting success is simple: bait. Spend some time getting it. Good quality will give you better results.
For the latest reviews, subscribe to our Trade A Boat magazine here .
Keep up to date with news from Trade-A-boat or like us on Facebook!