Fishing: Don't let winter stop you
---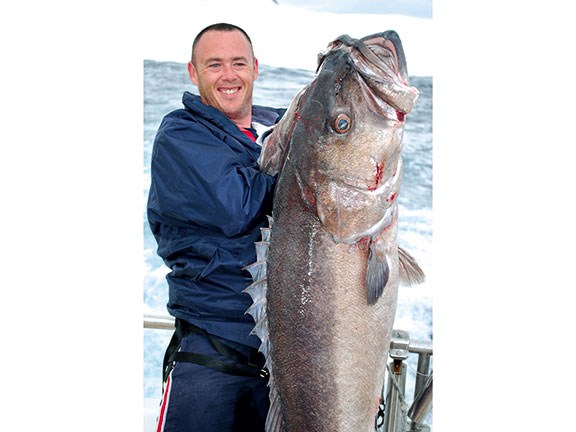 Big winter hapuku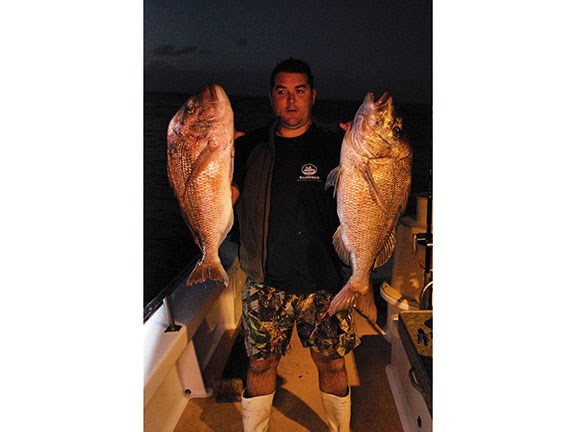 Snapper caught during a great winter evening session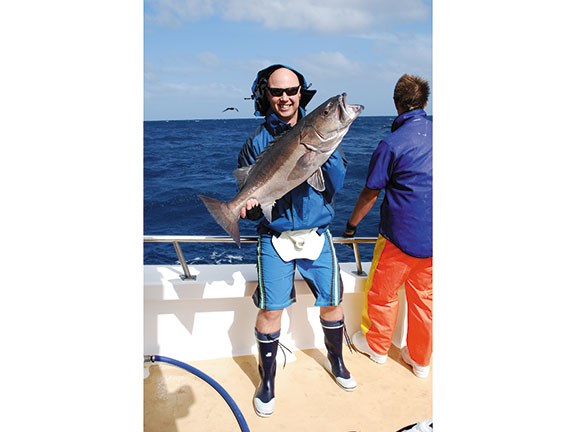 Hapuku caught late autumn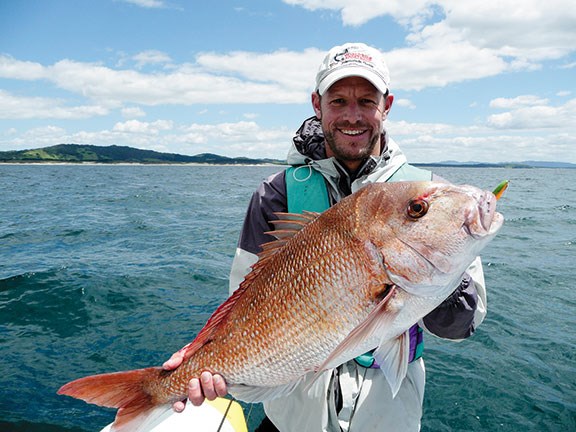 A snapper caught in winter off Pakiri Beach north of Auckland

Just because the weather's changed doesn't mean the fishing should stop — it's great out there this time of year, and with a few changes you'll be hauling them in.
What an amazing summer: hot, dry days, a bit of wind now and then but nothing to really put a stop to what has been a scorcher. The snapper fishing has been off the wall. The kingfish have left many an angler a weeping mess in the cockpit of many boats. Big bottom bruisers such as bass, hapuku and bluenose have graced many iceboxes and the billfish season just keeps going.
I was talking to a well-known charter skipper the other day who suggested there may be no one fishing by the time the marlin decide to leave our shores for their winter sojourn into the Pacific — things just seem to keep ticking along on the far north coast and up to the Three Kings.
Now, this comment I found very interesting; it got me thinking. About four weeks ago it was like a switch was flicked — the warm nights disappeared, the fronts started to cross the country and the rain replaced the sunshine on a much more regular basis. It was about this time the tackle shops slowed and most fishermen, apart from a few hardy year-round anglers, were putting their gear away. Wow. What a strange thing to do. I had noticed how hard it had become to entice my mates on the water and some very lame excuses were used. Truth be told, as my good friend Captain
C Swish would say, they were "quite happy to be tucked up in the lee of bum island" as opposed to heading out yonder. Wimps!
Change tactics
So, what's my point? Well, for one, the fishing is amazing out there this time of year, and it's pretty good in the middle of winter, too. We all too often think it's too cold and the fish won't bite. Not true: you just have to change tactics a little. You might have to look at few different locations, but overall the fishing is pretty sharp.
Now, I am a lure fisherman for most of my bottom dwellers these days, but I have to admit to feeling rather warm and fuzzy inside at my last dig on a big strayline session. Was it something about burling up big into a reef, only slightly exposed, rigging a butterflied mackerel and casting into the depths? Now, I won't lie, I caught a few fish but my mate took me to the cleaners nailing good snapper one after the other. We had big kahawai swimming in and out of the chum, a few trevs and a couple of small kingfish graced us with their presence.
The next day we headed into the shallows early in the morning to flick softies into the shallow reefs. Fortunes where reversed and we nailed a number of good fish before returning to some slightly deeper water to bait-fish. The deep-water fishing offshore is usually damn good, too. There's something about heading out yonder on a still winter's day, dropping big bait on a deep reef, watching the rod tip bounce as a predator from the depths attacks your offering. The tip of your rod starts to load up and you wind, waiting for all to come tight and the circle hook to roll into place. It's about this stage you begin the long wind back up. Your prey will start to float, its air bag expanding as it gets closer to the surface. The fight at this stage is more of a heavy haul. Bubbles start to appear and up pops a big bass or puka — that's a hell of feed and some happy neighbours.
Don't stop fishing
So I guess what I am saying is: don't rush to put that gear away. Yeah, summer has gone but so what? It's not long until the shortest day and then we climb our way back toward summer.
This time of year is a great opportunity to try a few things. Fish a few spots you mightn't have tried before. Maybe target a few species you haven't tried to catch. Revisit old school habits. But most importantly, spend some time enjoying your boat and our lovely country. Just because the winter switch has been flicked doesn't mean the fishing has to stop.
For the latest reviews, subscribe to our Trade-A-Boat magazine here.
Keep up to date with news from Trade-A-boat or like us on Facebook!