Fishing: Big winter snapper
---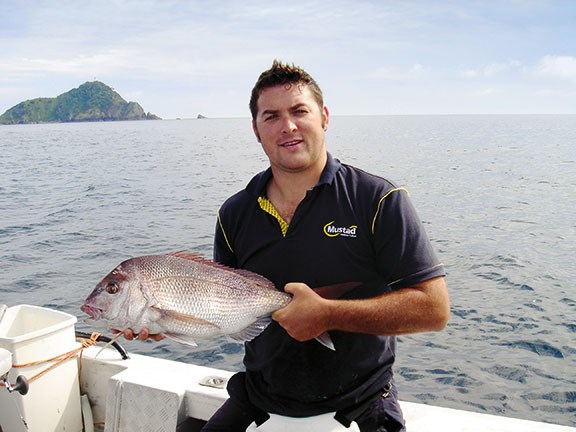 Caught on deep reef with slow jig in July a few years ago, off Cuvier Island, southeast of Great Barrier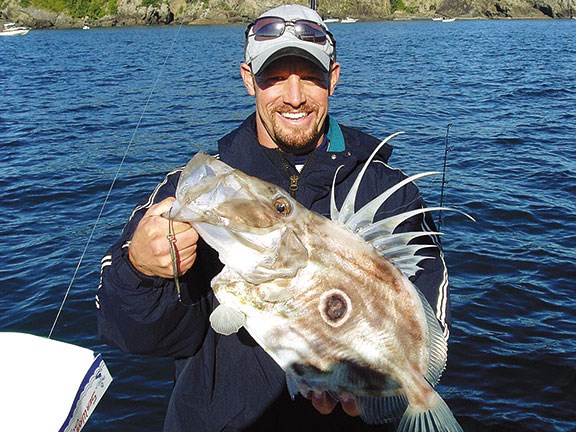 July-caught John Dory off Auckland's Rakino Island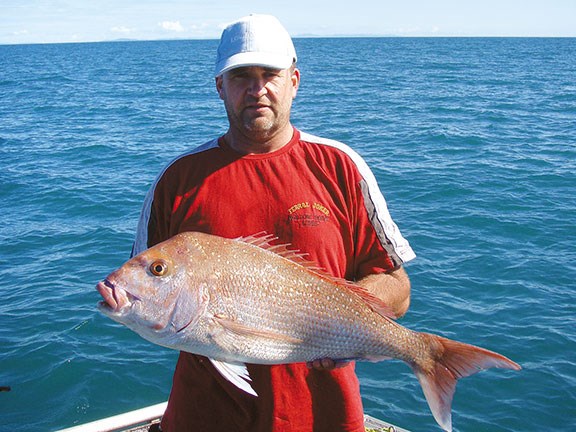 July-caught snapper, top of Coromandel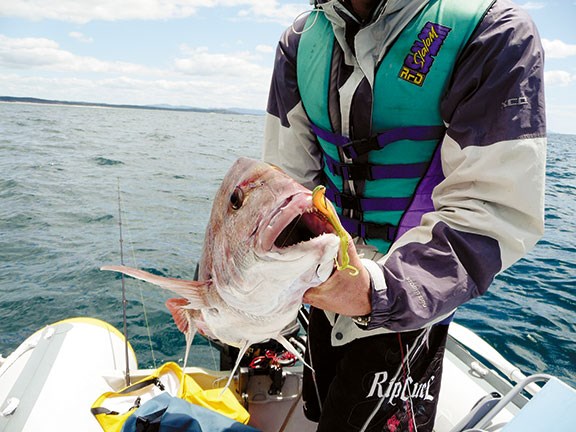 Shallow-water snapper caught on the sand off Pakiri Beach north of Auckland, late August last year

Shallow-water kelp-caught snapper off Mokohinau Islands north of Great Barrier, September

Continuing our series on the art of successful winter fishing, Terry Williams King offers a few key pointers on catching big snapper. Get out there and give it a go.
It's now well past the shortest day of the year, and it's full steam ahead to summer. Hopefully it'll be as good as the last one (unless you're a farmer and a bit of rain wouldn't go astray). As I wrote a couple of months back, it can be a time of the year many of us forget just how good the fishing can be. A huge variety of species is at our mercy — the clear, calm, wintery days offering some memorable experiences on the water.
The ski fields are well and truly open and are expecting a bumper season around the country — even the fields in Australia are excited by the early season dumps. This is great news, as cold air creating dumps of snow will generally signal low water temperatures. This is perfect for hunting big, aggressive snapper. These guys tolerate the cold better in the shallows, preying on small, weak baitfish that tend to be lethargic and a little off their game in the much cooler waters and the snapper bite your offering aggressively. Expending any energy takes some doing, so they usually make it count — the bite is precise and all about the food. I've found these fish tend to really get the lure in their mouth, giving the impression they are hungry as opposed to a territorial 'get out of my water' attack.
Targeting big snapper in the shallows at this time of year requires either an early start or a late finish. You'll be fishing areas where, on most occasions, you'll be able to see the bottom or will be casting into areas as shallow as one or two metres. There are a few things you will need to remember once you are fishing:
Idle into your fishing zone. Try to keep the noise to a minimum, as excess noise can spook big fish. Don't drive over an area where you intend to cast your lures. You might as well put a loud speaker out to warn them if you do, and I'm pretty sure you can figure out the result of that approach.
Be prepared to chase big fish down: know your boat, be well aware of rocks in the area, fish a heavy drag, trust your knots. These big fish will know exactly where they can foul you up — they don't get big by being stupid — and fishing a heavy drag will enable you to possibly lead a fish away to where you want him. They will often behave differently from a fish in deeper water: they will run across the surface, tucking into boulders, kelp etc… Be prepared to run him down if needed, but do so with care — don't put you or your boat at unnecessary risk, no fish is worth that.
Fish enough weight to just get you to the bottom. If you're going to fish jig heads, use a quality one — fishing heavy drags will result in bent hooks if you go cheap. Nitro jig heads or Ocean Angler are my preferred choice. The same applies if you are going to fish a worm hook rig with a small weight. Leader: I like to use 15 to 20lb — fishing lighter will give you more bites as the lure will look a lot more natural in the water. The counter to this is you have more chances of being bitten or busted off.
If possible, use a long rod to give you more lift on fish if you're unable to get in close to chase them down. The longer rod will give you more lift on the line, enabling you to keep it out of the foul, or set the hook faster when striking. The down side is that longer means more hassle at boat-side — striking a fish under a canopy can result in broken tips, so be very aware of your surroundings. The benefits will certainly outweigh the negatives.
Lures: I love fishing big, seven-inch tails at this time of the year — the big baits offer a big moving target, and the energy used to eat one is worth it — plus it keeps the crap away. Making sure you use the right hook to match is important. Too far up the body will result in lots of bites but less hook-ups — generally a 5/0-plus will be required on seven-inch bait. If you're fishing areas where there are lots of leather jackets, perch etc., I like to use the Z-Man or Bozo brand of baits: they're tough and tend not to lose their tails too often.
Fish the shaded areas: this is the reason early or late in the evening is best. The shade offers good camouflage to the fish in the shallows — they will particularly like to hunt the edges of the shade, darting in and out and picking off their prey using the dark for cover. If fishing the morning, fish the areas that will give you the best cover for the longest period.
This is a pretty basic outline to shallow-water big-snapper hunting in winter. It's exciting and very rewarding, with big trophy reds as the prize. There may not be lots of them, but generally they're pretty good-sized fish.
For the latest reviews, subscribe to our Trade-A-Boat magazine here.
Keep up to date with news from Trade-A-boat or like us on Facebook!