Feature: Preparing your boat for sale
---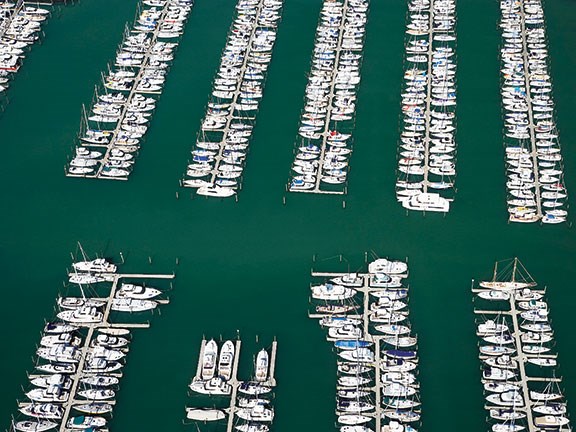 Use readily biodegradable products when cleaning. Marinas take a dim view of toxic runoff — plus it's a punishable offence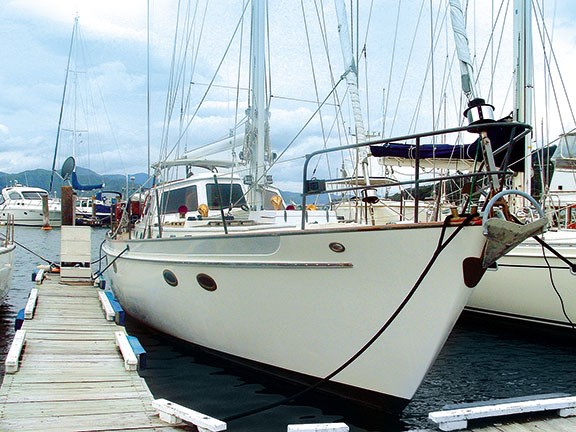 Prospective buyers will first survey the boat from the marina finger. Ensure there has been no bashing and that hull is clean and free of rust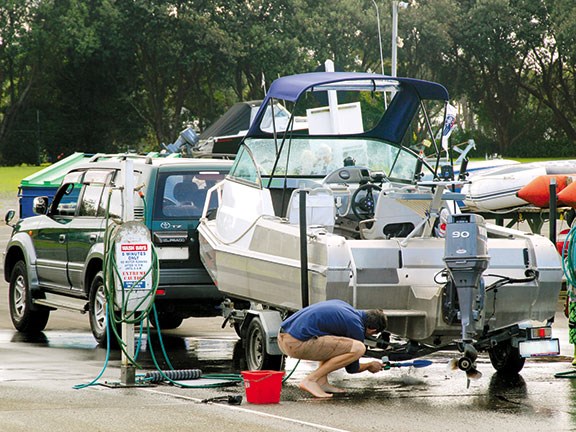 Make sure you give boat (and trailer if applicable) a really good clean before taking the photos or getting anyone to view it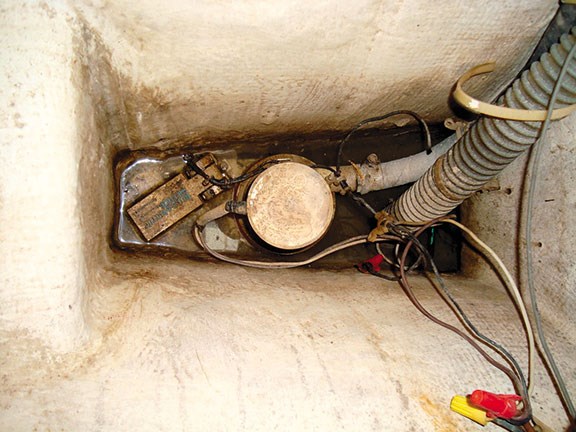 Bilge smells can be like no other. Use a biodegradable product like Tackle It Odour Eliminator to sort them out.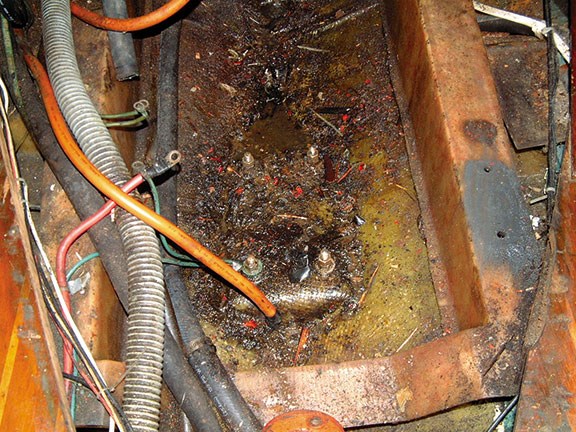 Engine rooms, especially after recent work, can often emit fumes and vile smells. Make sure they're clean before someone takes a look.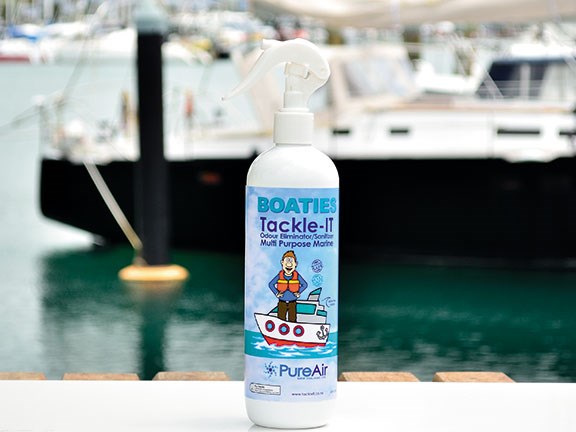 Tackle It has a range of powerful, readily biodegradable products to help spruce up the boat pre-sale

Thinking of selling the boat? Here's a few simple pointers and some great marine-friendly products to help you prepare it and get the most out of the sale.
People often deliberate for many years over whether to sell the boat. And people sell for many reasons, although often the general lack of use it gets is the primary one — because let's face it, there are cheaper garden ornaments than trailer boats.
In the case of a moored or marina vessel, the costs can outweigh the enjoyment gained, and often with older boat owners the family has moved on and a suitable crew can't be found. The vessel sits neglected in port. Plus, there's actually a growing trend with older boaties taking up motorhoming once the days at sea become too much.
The first ten seconds
Selling your boat can be heartbreaking but if you're serious about a positive outcome it pays to emotionally detach yourself just a little, investigate the market and present the vessel in the best possible condition. First impressions really do count and often this is gathered from a photo in your advert. Make sure you show the vessel in its entirety, including the mast if it's a sailing vessel. Aim for a profile shot on a sunny day, preferably with the sun over your shoulder, and do yourself a favour by taking an honest photo — the word can quickly spread when you try to disguise a major defect or embellish the truth.
Regardless of whether your vessel is parked at home, dry stacked, moored or nestled in its berth at the marina, the basic rules are the same when it comes to making the right impression — you often set the prospective buyer's mind in the first ten seconds.
Let's take a marina-moored boat for example. More than likely, the vessel will be moored with one side on a marina finger and, for the case of this example, let's presume it's tied up correctly and hasn't been knocking on the marina or bouncing off the finger. Obviously it would make sense to ensure any unsightly blemishes are sorted prior to inspection date. Rust stains down the fibreglass or timber topsides from fittings are some of the more common unsightly culprits and are surprisingly easy to remove if you have the correct product. Revive It from Tackle It Marine and Recreation is one of these — a simple, non-abrasive, all-natural product that's safe and easy to use. Simply dab a wet cloth into the powder and rub it over the stained area. Minimal elbow grease is required and it works equally well on all your stainless steel fittings, winches and rails.
Presented clean
The next few steps our prospective buyer takes are critical as they step aboard. The prospective buyer will scan the cockpit, which of course has been presented clean, is free from loose fish scales, is uncluttered with no loose ropes, gaffs or boat hooks, and has no ominous odours from bait bins, live-bait tanks, shelves or lockers. These can often be smells that are impregnated into teak decks, cracks in the fibreglass and into all those nooks and crannies of a boat's cockpit. Only one product exists to completely rid the cockpit of these odours: Tackle It Odour Eliminator and Sanitizer actually eliminates odours on contact. It doesn't just mask them. Tackle It is a non-toxic blend of natural plant extracts that will not stain, is 100 percent readily biodegradable and can be sprayed directly onto bait boards, lockers, bait bins, live-bait tanks, tackleboxes and bags.
The cabin door is opened and, for the purpose of creating a realistic example, this particular boat has been locked up for a few weeks, which allows plenty of time for a nasal assault to gain a stronghold. The curtains are drawn shut and, coming in from the bright glare, the first sense to activate is smell. Oh, dear God, not that holding tank smell! You know the one, right? I won't describe it — I'll tell you how to fix it.
Marine safe
It's very common for yacht and launch holding tanks to take on this unfavourable odour due to the nature of the material in them. Often the chemicals used to help break down the waste are worse on the senses than the waste itself and are in no way suitable for pumping into our oceans.
Flush It is a 100 percent readily biodegradable product that breaks up fats and solids. It's completely non-toxic, will clear up that horrendous odour and work for weeks on end. Being natural, it's also MAF approved and is marine safe. Simply dosing the holding tank, cassette toilet (more on trailer boats) or even your septic tank at home or the bach will eliminate the odour issue and keep on breaking down the waste material.
If this nasal assault has gone unnoticed it will often be that musty smell the prospective buyer will notice. Boats often have condensation problems — head linings often become spotted with mildew, linings and front runners often accumulate cooking, fishing and living smells that can be hard to shift. These surfaces are hard to clean, often becoming stained, and are impractical to steam clean — this in turn can cause other issues, like unsettling the material's bonding or stretching the material where it has become detached. Tackle It Odour Eliminator can be sprayed directly onto any fabric or surface without risk of staining and will eliminate the odour through atomic bond polarity. It actually eats the odour. Squabs, bunks, beds, cushions, benches, sinks, drains and lockers can all be treated very cheaply, as a little goes a long way. It's also available in a variety of scents to further add character to your vessel's interior. Many people use it safely on hands, smelly fishing clothes and footwear, too.
Boaties Moss and Mould Eliminator has been proven not to stain fabrics and materials, so is great for use on both exterior and interior moss, mould and mildew. This product has a less than 10-percent chemical base and no bleach, but works equally as well as the high chemical and bleach-based products. This Tackle It marine product is also biodegradable, and a single concentrated litre makes up to six litres of usable product.
Digging deeper
Engine rooms, especially after recent work, can often emit fumes and vile bilge smells. These are often as bad as that festering waste holding tank deep in the boat's bowels. Bilge smells can be like no other, and it makes sense to use a powerful, 100-percent readily biodegradable product here again — use Tackle It Eco Boat Wash and Tackle It Odour Eliminator to wipe down the area when washed. The days of pumping chemicals into the ocean are over and are punishable offences in most cases.
With our buyer happily satisfied with the initial rush on the senses, they can safely proceed to dig a little deeper. A smart buyer will have his or her checklist and a smart vendor will also have one to make sure the buyer's list is covered.
A smart buyer will show up with a torch, maybe a little mirror, a camera with a flash, a dictaphone or a note book and will be prepared to crawl into every space and look in every locker. A smart vendor will have already sorted these areas and made sure there is nothing outside of normal wear and tear to put the buyer off. Trying to disguise issues or deliberately concealing a known problem anywhere can only lead to tears and even lives further down the line. Get it clean, get it sorted.
For the latest reviews, subscribe to our Trade-A-Boat magazine here.
Keep up to date with news from Trade-A-boat or like us on Facebook!