Destinations: Napier and Gisborne
---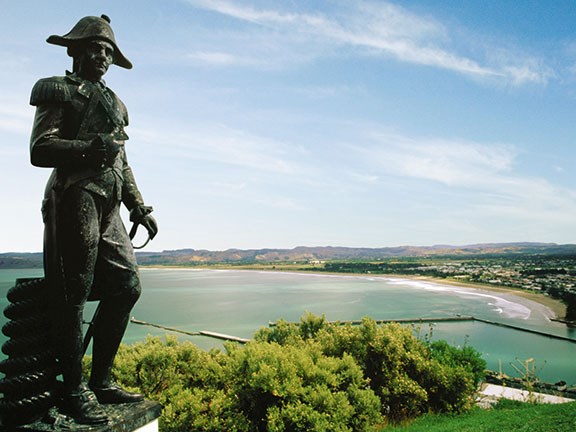 Gisborne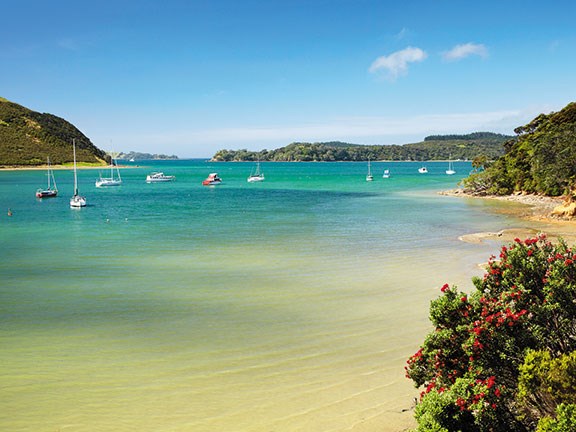 Gisborne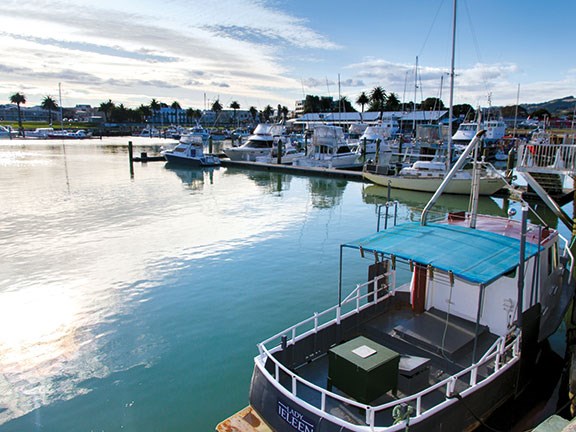 Gisborne: Eastland Port Inner Harbour Marina, Gisborne; all-tide concrete boat ramps are next door, with three lanes and a floating pontoon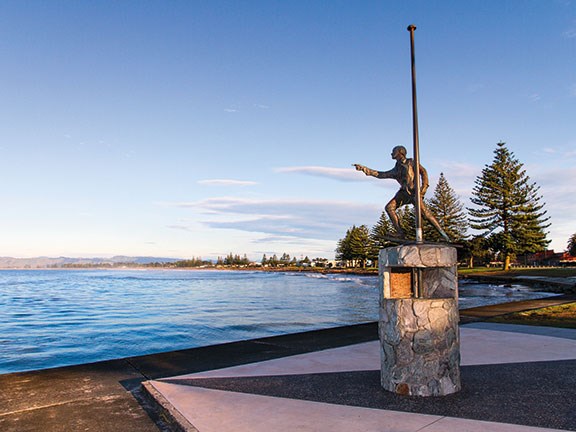 Gisborne: Maritime history: Young Nick first sighted land near Gisborne from Cook's Endeavour, 1769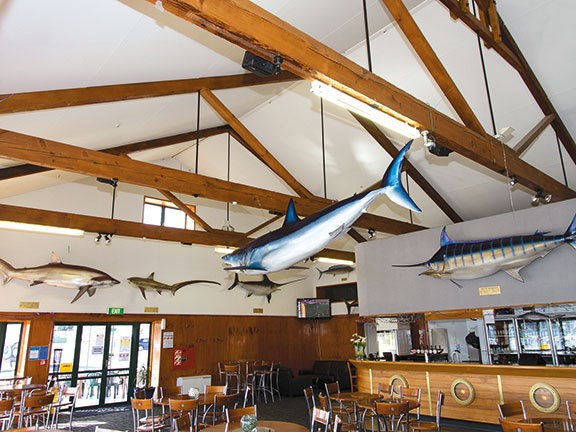 Gisborne: Gisborne Tatapouri Sports Fishing Club: over 3000 members and an awe-inspiring display of mounted pelagics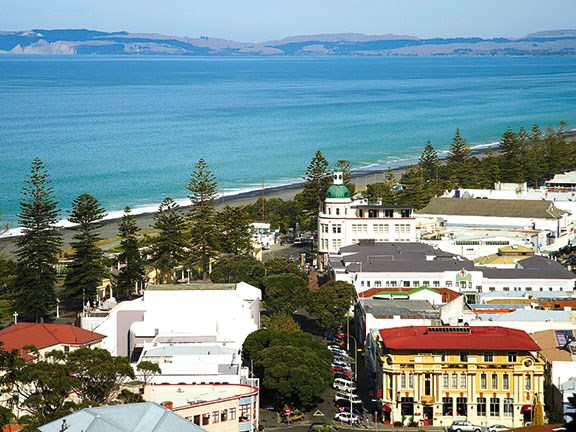 Napier: Art deco, fine wine – plenty of fantastic fishing opportunities off the Napier coast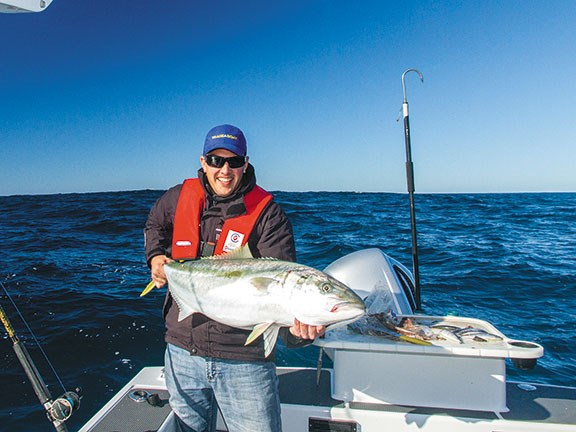 Napier: Is that man smiling? Matt Jones with the 17kg kingfish he caught on a jig at Lachlan Ridge, 43 nautical miles from Napier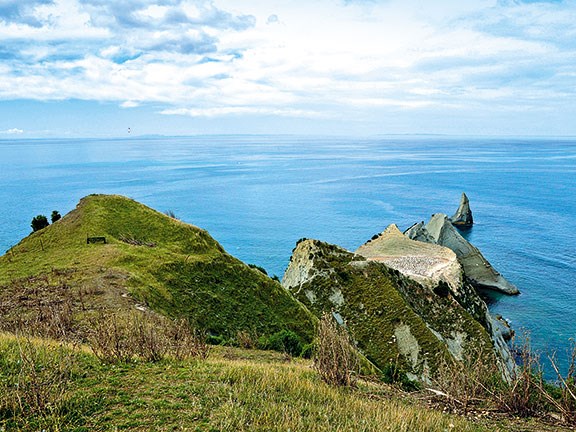 Napier: Cape Kidnappers is famous for its gannet colony, but there's plenty of kingies off its tip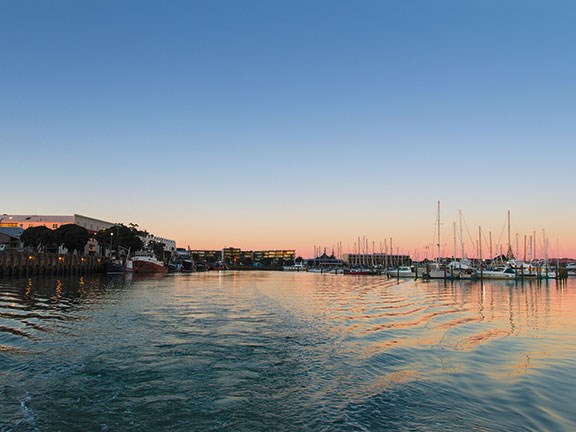 Napier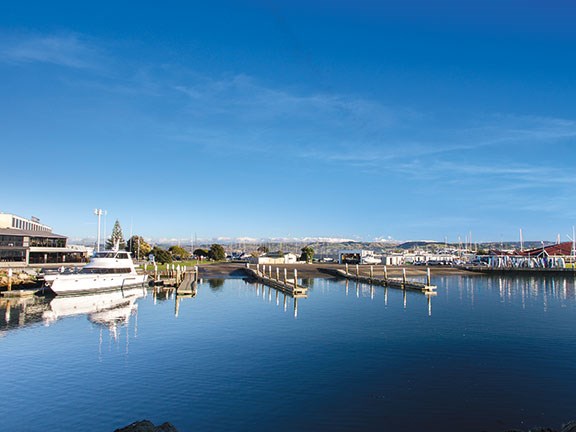 Napier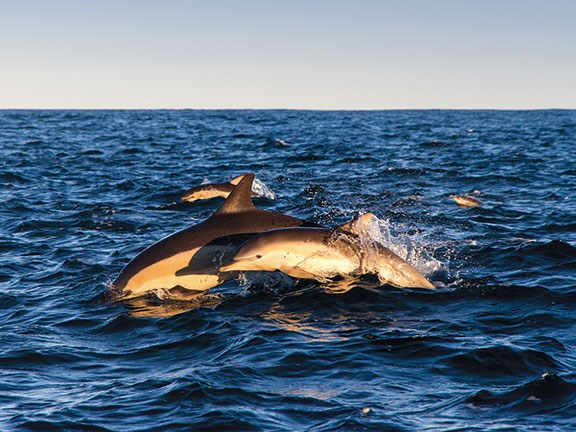 Napier: Meet the locals

When it comes to fishing and diving new destinations, the secret to success is local knowledge — unless you're born lucky. Their secrets are normally closely guarded, but we gave Matthew Jones some beer money to persuade the friendly Napier and Gisborne locals…
Napier
Napier's captivating art-deco architecture isn't the only attraction in this seaside town. It's also a hotspot for fishing, diving, stunning sea views and exceptional aluminium boats. Brian Firman has fished and dived the Hawkes's Bay area all his life and is also the managing director of Firman's Marine Centre and Profile Boats, based in Napier. What Firman doesn't know about Napier's underwater menu isn't worth knowing.
Firman says the main species of fish up for grabs are snapper, tarakihi, gurnard, trevally, groper (hapuku), kingfish, kahawai and blue cod. In summer, albacore tuna and the occasional marlin also show up. Snapper are available all year round but the most prolific time is Labour weekend through to March.
Local knowledge
Don't forget to pack your surfcaster, as when I caught up with Firman in late October 2013 the land-based locals were enjoying great success. "At the moment the surfcasters and kontiki fishers are landing the really big ones that come right in around the Bay View and Whirinaki areas (north of Napier) and along from Awatoto towards Cape Kidnappers (south of Napier). Mohaka (further north) has been fishing really well with surfcasters catching big snapper right off the river mouth." For boaties, there are two all-tide concrete ramps with pontoons at both the Hawke's Bay Sport Fishing Club and Napier Sailing Club, which are available for public use upon payment of a fee.
As with fishing any new area, local knowledge is key, and buying your bait and supplies from a specialist shop will pay dividends. "Napier's a hard place to fish if you're not in the know," says Firman. "The reason for that is the bay doesn't have a lot of structure, and unless you're in tune with where the fish are, you're shooting blind."
Firman has kindly shared a few pearls of wisdom to get you started; if you want to know more, drop in to Firman's Marine Centre. "From Waipatiki to Mohaka, any depth from the shallows through to 40-50m fishes well. There's also an area just north of Old Man's Bluff from the Waikare River mouth through to Wairoa, called the Waikare Hard, that's a trawler exclusion zone. Try 20 metres and less," says Firman. "It holds quite a lot of snapper, gurnard and trevally up in there."
Kingfish are also plentiful. "You can catch them every which way and people quite often catch them on ledger rigs while bottom fishing for groper or snapper out at the Lachlan Ridge or the Springs," he says. To target them, Firman suggests deploying live baits around Pania Reef and off the tip of Cape Kidnappers.
As always, check the weather before heading out and be wary of easterly and southerly sector winds, as there's nowhere to take shelter. Spiny dogfish can also be an angling pest in winter.
Crayfish country
If you're partial to fresh crayfish and good diving, put Napier on your bucket list: "The crayfishing at the moment is unreal," says Firman. "They are here all year round, but from October through to Christmas Pania Reef is an excellent spot for catching crayfish." Other areas to check out are Waimarama and Waipatiki.
The diving in Napier is also suitable for all levels. "We don't have huge drop offs and major foul ground with strong currents, so the diving is fairly gentle and safe," says Firman. Scallop lovers will be disappointed though as only the occasional scallop is ever found in
the bay.
Napier is a hot spot for great aluminium boats so be sure to check out Dickey Boats, Profile Boats and Senator Boats latest offerings while you're there.
Napier attractions
Gisborne
While it's famous for its sun, sea, surf and the Rhythm and Vines music festival, Gisborne is also a hunter-gatherer's playground with a laid back atmosphere and plenty of wilderness right on your doorstep. Gisborne's rich maritime history stems back to Captain Cook's first landing in 1769, and monuments honouring Cook, Young Nick (who first sighted land) and their famous ship Endeavour decorate the town.
Local knowledge
Gisborne is also the home of White Pointer Boats. After a recent boat review, business development manager Tony Bourke kindly shared some local knowledge over a cold pint at the Gisborne Tatapouri Sports Fishing Club. The club boasts over 3000 members, an awe-inspiring display of mounted pelagics and great nautical views. Membership is very reasonable if you want to enjoy the facilities and a few well-priced cold ones in the relaxed atmosphere.
For trailer boats, the main launching spot is next door at the all-tide concrete ramp equipped with three lanes and a floating pontoon. Bourke says the predominant table fish on offer are tarakihi, hapuku, snapper, blue nose, blue cod, and kingfish. Big game species also hunt offshore. "Gisborne's right at the southern limit for big pelagics," says Bourke. "You have to work hard to catch them but the results can be spectacular. We also have a big broadbill and bluefin tuna fishery, but it is weather protected." The season is usually during the winter months and Bourke says the secret to success is a new moon and a flat sea.
Down below
Dean Savage owns and runs Dive Tatapouri, which offers reef tours where you can feed the stingrays, shark cage diving, and surfing lessons, as well as with diving and fishing charters. Savage is also an underwater videographer for the TV show Tangaroa. He says the best diving out of Gisborne is on the offshore reefs, due to the papa rock (muddy sandstone), which reduces visibility inshore.
"If you want good vis that's up there with the Poor Knights, the premium dive sites are Ariel Reef and the Penguin Rocks."
Crayfish, kina and an abundance of fish life wait below the surface, but ocean currents and open blue water mean only experienced divers should dive the offshore reefs. "Ariel Reef is reasonably shallow (six to seven metres at its shallowest point) but is really only suitable for your advanced diver level, as you're diving in a place where there's no reference rocks or island," says Savage.
Not just a dive site, Ariel Reef also provides good habitat for snapper fishing. "Gisborne fishermen traditionally don't target a lot of snapper so there's the opportunity for people to go out there and do a bit of burleying and stray lining and do really well." For terakihi, Savage suggests dropping a line at Ramp Rock, Kells Rock, Penguin Rocks or South Rocks. He says the kingfish stocks are world class due to the abundance of offshore structure, and if you want to catch one head to the South Rocks. "You'll always get a kingie there as it holds a big population. From the southern end to the northern end the reef is over 12 miles long and holds a heap of kingies along different pins. Just cruise along the reef looking for sign, drop your jig and you're gonna hook up."
With the friendly locals kindly sharing a few of their secrets, now is as good a time as any to load up the boat and explore the seaside playgrounds of the North Island's
east coast. Enjoy!
Gisborne attractions
Waikanae Beach
Wainui Beach
For the latest reviews, subscribe to our Trade-A-Boat magazine here.
Keep up to date with news from Trade-A-boat or like us on Facebook!