Profile: Aakron Inflatables
---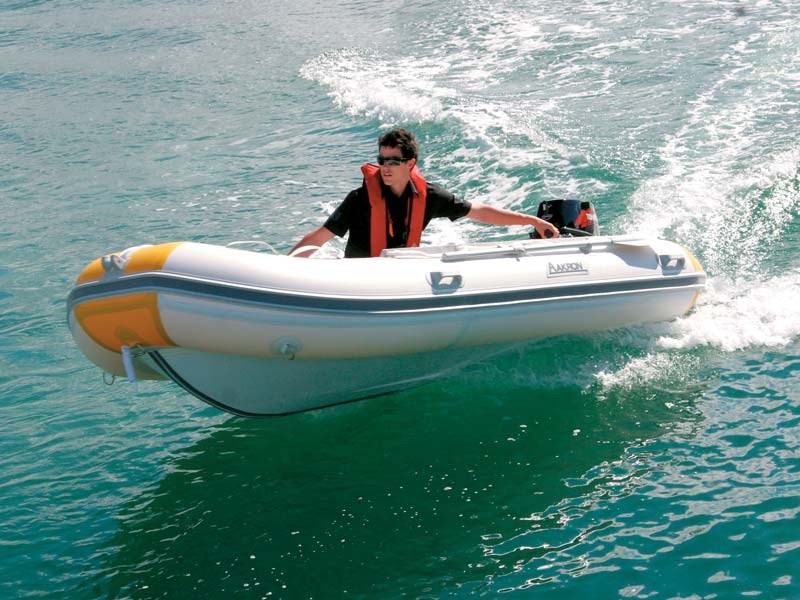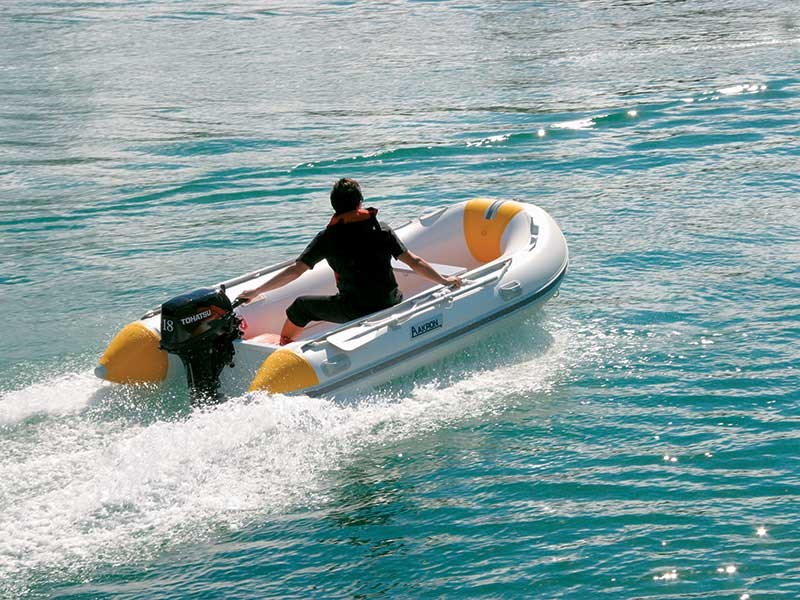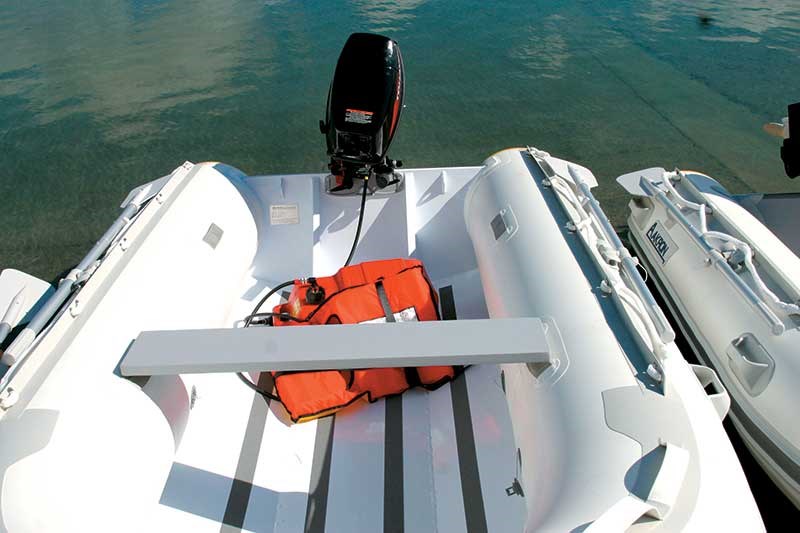 As Trade-a-Boat continues to raid the archives, check out this profile on Aakron Inflatables that we published in May 2007.
Aakron Inflatables is owned and operated by the Darroch family, one of New Zealand's the oldest boatbuilding families (it traces its history back to 1842). 
The boats are built in China to Aakron Inflatable's specifications by a carefully selected quality producer, although some of the components and assembly are done in New Zealand. The smaller Beach-Master vessels, for example, are equipped with inflatable keels, and manufactured entirely in China. Boats in the larger Reef-Master and Ocean-Master series have alloy hulls manufactured in New Zealand.
Stringent quality control policies ensure that all vessels meet build requirements, and all boats are independently inspected before leaving for our shores.
Aakron boats have aesthetically pleasing lines, and are manufactured with clean yellow and white colouring. Features that differentiate the boats from competitor products include the roller fairlead on the bow, and an extra rubbing strip up front to minimise chafe. A similar strip down the inside of the tube is also designed to minimise wear.
All boats are fitted with three tow eyes on the bow. According to Aakron a bridle connected to all the eyes makes for easy towing, and stops the boat from flipping in rough seas or "sailing" when being towed in a following sea.
Extra grab handles and rope grabs are scattered along both sides of the tubes, designed to offer passengers a secure ride, and to ease beach launching and retrievals. 
All boats have a rubbing strip on the rear of the pontoons to protect the tubes when the inflatable is being used as a tender. Alloy-hulled ribs also have a full-length rubbing strip along the keel for the mothership were the inflatable to be lifted aboard.
Three series
Beach Master boats – with an inflatable keel – are typically used as tenders. Models begin at 2.3m and extend to 3.2m. Smaller models are fitted with 350mm diameter tubes, while larger models (2.7m and 3.2m) have 420mm tubes. Ideal horsepower ranges from 3hp up to 15hp.
The Reef Master vessels are equipped with marine grade alloy hulls. The series starts at 2.3m and finishes at 3.2m. Again, the larger models (2.7m and above) have the larger, 430mm tubes.
The largest Aakron boats – the Ocean Master series – also have a marine alloy hull, as well as a secondary floor. There are two sizes: 3.6m and 3.8m. Both have tubes 450mm in diameter, which offers a very stable platform when powered with the recommended 20 and 25hp engines, respectively.
Ocean Master boats are targeted as tenders for larger yacht and launch owners, and the company has plenty of interest in the smaller models as tenders for large, offshore trailer boats.
The alloy ribs have plenty of manoeuvrability, and fitted with the bigger outboards on the back, make for a great, general-purpose family boat, and an excellent diving platform.
Keep up to date with news from Trade-A-boat or like us on Facebook!