The Kawakawa Bay Boat Club ramp in Tāmaki Makaurau Auckland has closed temporarily in order for the pontoons at the site to be replaced with improved versions.
Auckland Council says the three existing pontoons have been well used by boaties over the years and are now at the end of their useful lifespan.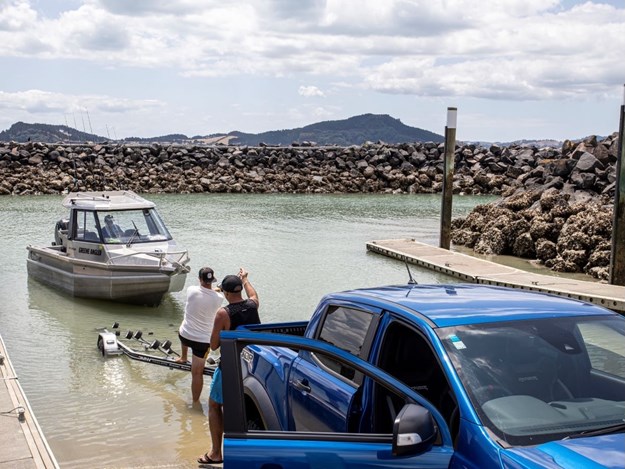 The boat ramp and pontoons, situated on Kawakawa Bay Coast Road, closed 9 October with the council beginning the process of taking out the existing pontoons and installing the new ones.
The project is estimated to take approximately three months and is expected to be back open by mid-December, depending on factors such as weather.
John Seward, Auckland Council's Acting General Manager Resilient Land & Coasts, empathises with local boaties about the temporary closure of the popular facility.
"There will be reduced capacity for boaties to access the water from Kawakawa Bay for much of spring and Auckland Council understands this may be frustrating for some, however the new pontoons will be a great improvement," Seward says.
"All going to schedule, the boat ramp and brand-new pontoons will be up and running in time for Christmas and the summer months, as a gateway to the Hauraki Gulf for locals and visitors for years to come.
"We will keep the community informed on the progress of the pontoon works via our monthly updates from the Council project manager."
Once the new pontoons have been installed they are expected to have a lifespan of at least 30 years.
During the temporary closure, boaties will still be able to access the water at Kawakawa Bay from the public boat ramp found approximately 200m to the south on Kawakawa Bay Coast Road. This ramp is usable only at the high part of each tide and less suitable for larger boats.
Photography: Auckland Council