The Nelson Marina Promenade has received a $1.1 million boost in the most recent round of grants from the Government's Tourism Infrastructure Fund.
The fund recognises the impact extreme weather events, such as in August 2022, had on local infrastructure and visitor numbers and prioritised funding to help communities restore and upgrade tourism infrastructure to assist in their recovery.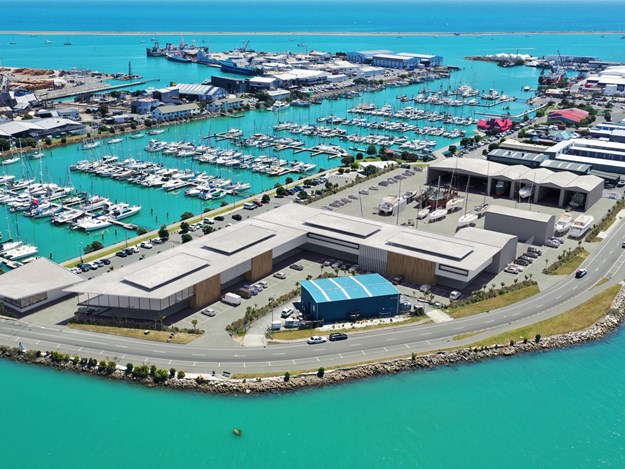 Nelson Mayor Nick Smith welcomed the funding boost, saying the combination of Covid-19 and the August 2022 weather event severely affected tourism and the Council's budget for upgrading tourism and community infrastructure.
"The visitor industry is vital to Nelson's economy and has taken a huge hit through Covid. These investments in tourism infrastructure help in the recovery," says Smith.
"One of my key ambitions as Mayor is to better connect our city with the sea. The Marina Promenade fits well with planned developments for additional boat berths, a new sea sports facility in Akersten Street, and Nelson gaining port of entry status for international recreational vessels."
The Marina Promenade is part of the Marina Masterplan and will see a new, five-metre-wide, family-friendly walk and cycleway that extends the current Maitai River walkway through to the start of the Marina facilities – café, public toilets, offices and visitor berths. The pathway will be landscaped, providing lighting, drinking fountains, park benches, and art installations by local artists.
The pathway is envisioned to be a safe access between the city and the marina and an opportunity to share some of the fascinating history of the waterfront with the community and visitors. To do this, Council will work with local iwi to tell the story of the indigenous and modern history of the marina area, Port Nelson and the Nelson Haven along the new pathway.
The estimated total cost of the first stage of the project is $3,570,066, and work is expected to begin in April 2024.
Fiona Wilson, Chief Executive of the Nelson Regional Development Agency, says, "We were very pleased to support Council's application for this funding and encouraged the Tourism Infrastructure Fund administrators to recognise the benefits this suite of projects would provide to the hard-hit visitor sector in our region."
Two other Nelson City Council projects received funding: Montgomery Square Toilet Renewal, $295,412, and Marsden Valley Trailhead Facilities, $235,370.
Photography: Nelson City Council