Press Release: Get your fish on
---
Whether you're a fishing ace or amateur, Maori Television's brand new competitive fishing show, GET YOUR FISH ON, will have you hooked from next Thursday at 8.00pm
Each week, host Mandy Kupenga teams up with a new fishing friend to take on local blokes at some of the country's best fishing spots. 
Over the 13-part series, they'll cover locations from Northland to the Hauraki Gulf and down to the Bay of Plenty and East Cape in search of different target fish and a new fishing challenge – from catching the longest snapper to gathering the ingredients for seafood chowder. 
The losing team has to cook for the victors so there's a new recipe every week too.
Kupenga says GET YOUR FISH ON is about the end-to-end fishing experience that so many Kiwis love. 
"It's about everyday people, all different ages with a range of fishing experience having fun out on the water, sharing time, respecting and appreciating our beautiful coast and gathering kai," she says.
"I love that you never know what's going to happen and the twists and turns in some of the challenges are awesome."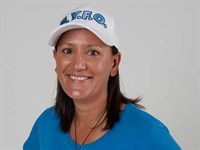 GET YOUR FISH ON, produced by the award-winning Scottie Productions, also explores the fishing history, tikanga and traditional fishing knowledge in each location.
And there are loads of top fishing tips too, as the show's on-board experts share their knowledge; from the best rigs for targeting specific fish, the latest gear and newest techniques, through to the best spots to find them.
Kupenga says a highlight of the series for her was fishing in the East Cape for the first time, "meeting whanau and hanging out with the beautiful community and 'competing' with my Dad." 
She hopes GET YOUR FISH ON will inspire people to get out and give fishing a go, saying "there is something invigorating and regenerating about being out on the water and gathering food".
Tune in to Maori Television at 8.00pm every Thursday from May 8 for a fishing show that's fun for the whanau and the hard-core fishing fanatic too.  All episodes will be available online the following day at www.maoritelevision.com/tv/shows/get-your-fish.
 For the latest reviews, subscribe to our Trade-A-Boat magazine here.
Keep up to date with news from Trade-A-boat or like us on Facebook!