Malibu US acquires Australasian arm
---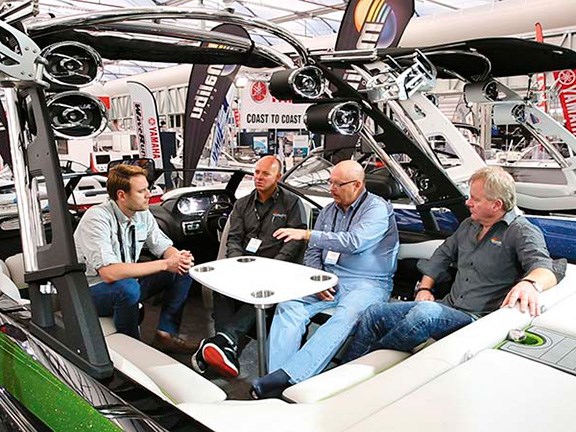 Trade-a-boat editor Tim van Duyl (left) with David Thorpe, Jack Springer and Xavier West.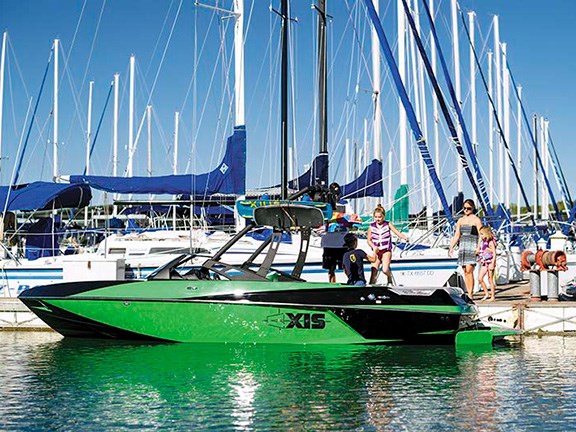 The new Axis Wake Research T22.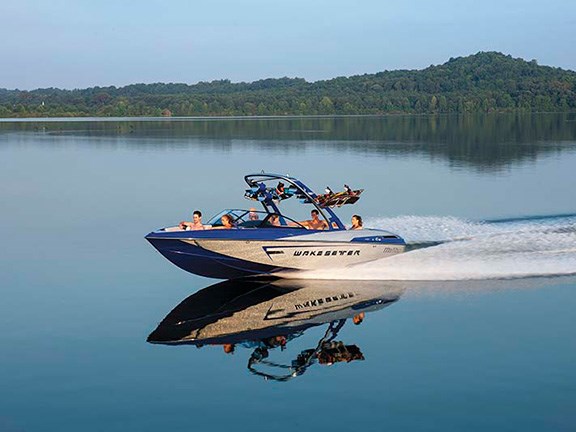 The hot new Malibu 23LSV wakeboat.

Aussie-built boats for Pacific wake enthusiasts – that's the guiding principle at Malibu Boats Australia and it's not likely to change, despite a recently-announced planned acquisition by Malibu's parent company in the United States.
Speaking exclusively to Trade-a-Boat at the recent Sydney International Boat Show, director of Malibu Australia Xavier West said the acquisition by Malibu US would result in a global unification of the popular brand.
"The important message from us, is that it's business as usual," West said.
"The boats are by Australians and that will continue."
In town for the boat show and to assist in the transition of this significant move by the Malibu brand, United States CEO Jack Springer explained the original license agreement for Malibu Australia that began in the early '90s allowed the local factory to build the boats they wanted – to suit Australian and Pacific coast conditions.
He said the new arrangement would not change this, but instead create a stronger marketing connection between the US and local brands.
"Will we continue to build boats in Australia? Yes, absolutely," Springer said.
"Xavier has built a great team, the dealers are phenomenal, and when you have a great factory with great dealers and great product, there's no reason to change that.
"What we are going to do is look for New Zealand and Australia to not only grow, but we think it's important for everyone to be able to buy a boat that is built locally."
Malibu Australia turned out around 300 wake and ski boats in the past 12 months for tow enthusiasts around Australia, Asia, the Pacific and New Zealand. Just released in time for the Sydney show are the class-leading 2014 23LSV Wakesetter and on debut from Malibu's entry-level brand Axis, the extremely affordable T22.
Both West and Springer believe the core of Malibu's success as a brand in the Pacific has been building the boats local customers demand.
"One of the reasons Malibu Australia have been so successful, is they're building boats right here," Springer said
"The customer can find exactly the type of boat they want, and get it very quickly.
"If they're building boats in the US like competitors do and then shipping here , you can't get what you want and it takes two or three months to acquire that boat."
Malibu and Axis products are distributed in NZ by Armstrong Water Sports.
For the latest boat news and reviews, subscribe to Trade-A-Boat magazine here.
Keep up to date with news from Trade-A-boat or like us on Facebook!