Surtees Boats upgrades entire range
---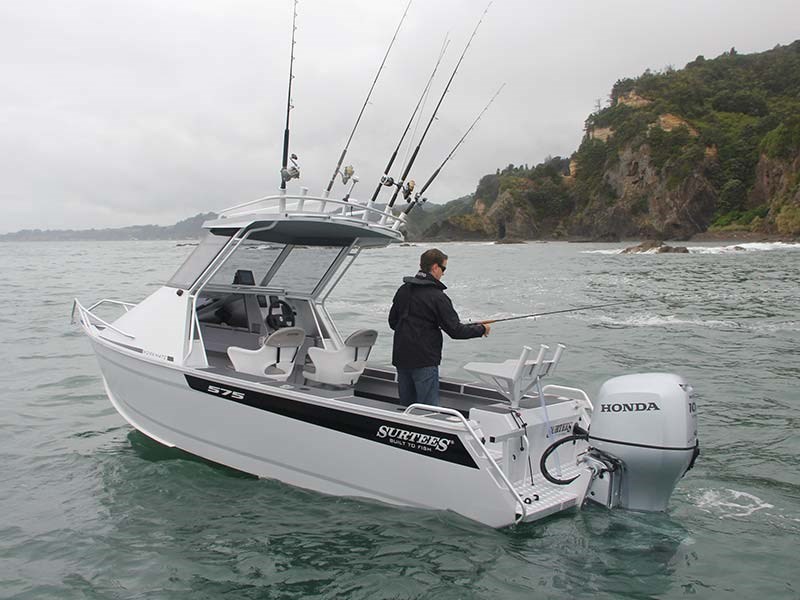 The Surtees 575.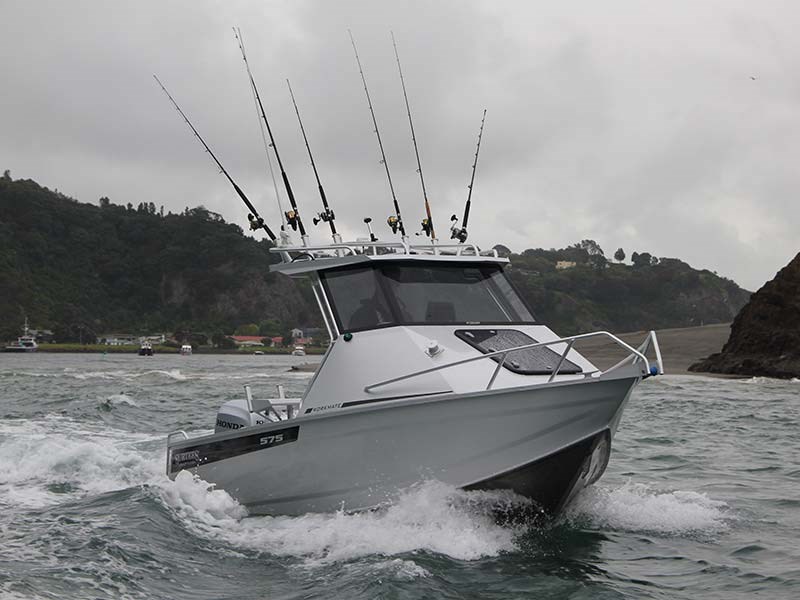 The Surtees 575.
Award-winning alloy fishing boat manufacturer Surtees Boats has announced an upgrade to all models in its range.
The key change is an increase in deck space, providing its customers with more space for fishing.
Surtees Boats has also changed its vessel measurement system to Length Overall (LOA) to bring its measurements in-line with new CE safety standards which are due on 1 January 2016.
LOA is also commonly used in the recreational boating industry in New Zealand and overseas.
The new Surtees Boats model lengths will be:
495, 575, 610, 650, 700, 750, 850 (the popular 5.5 Workmate is still available)
All of these models will be available in Workmate, Game Fisher & Centre Console models
These new sizes represent lengths designed to accommodate New Zealand fishermen and, as such, will replace current Surtees Boats with these lengths:
The upgraded model lengths are already in production and are available to order.
All models feature Surtees Boats' Non-pounding Super Deep V Hull, Stabilising Ballast Technology, and Surtees' Ultra-strong Deck System.
Surtees Boats has been producing award winning vessels for over 20 years, since Neil Surtees made the first Surtees craft in the early 1990s to fish New Zealand's prolific offshore waters.
Trade-a-Boat has already reviewed two boats in the range – the 750 and 575. Keep an eye out for a review of the 610 in an upcoming issue.
For the latest news and reviews, subscribe to Trade A Boat magazine here.
Keep up to date with news from Trade-A-boat or like us on Facebook!