ADOS Addicted to Fishing ready to cast off for season 2
---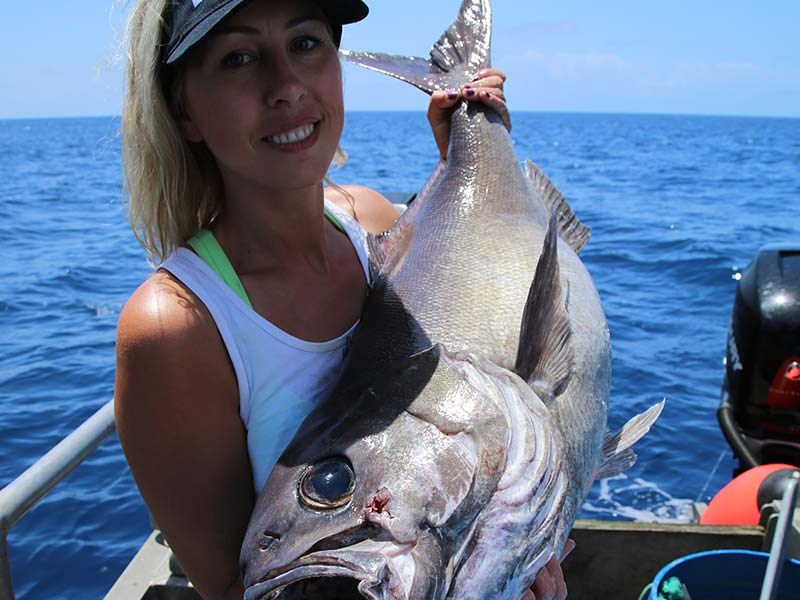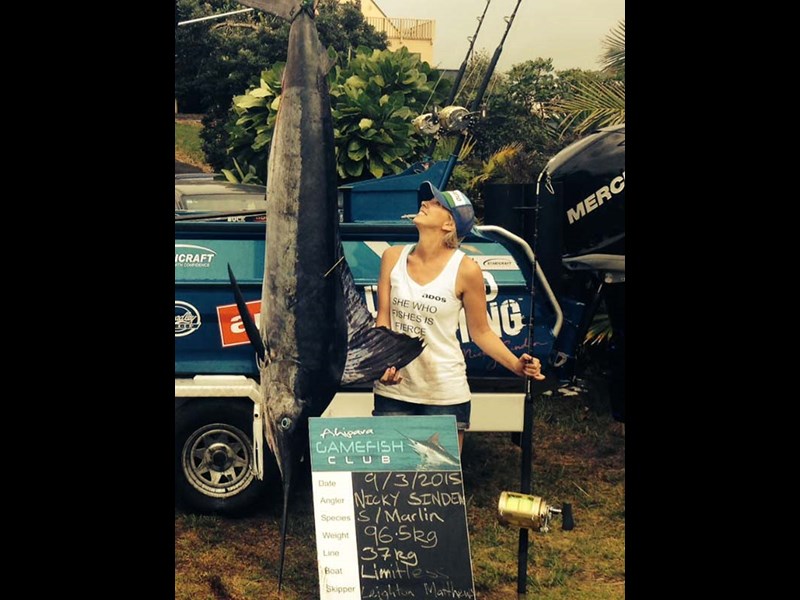 New Zealand's most exciting fishing and lifestyle show ADOS Addicted to Fishing is gearing up for season two, with the first of 13 episodes set to air on 28 March 2015 on Prime Television.
Hosted by Nicky Sinden, ADOS Addicted to Fishing offers viewers more than just the usual fishing scene. It also showcases amazing cinematography on and off the water, providing a back drop for Sinden and the myriad adventures that she will take our Kiwi viewers on.
New Zealand's only female fishing show host, Sinden focuses on coastal and inland locations throughout New Zealand, teaming up with the local identities or 'legends' of the area, who over the years have honed their knowledge about the fishing in their locality.
Sinden does all of her own work on the show, from finding corporate sponsors, to producing the show's content, right down to back the boat down the ramp and of course catching the fish.
Fishing is something introduced to her at a very young age. She was brought up on and around the sea, spending her summers on a family-owned island in Bay of Plenty where she swam and boated but her favourite memories are of days spent fishing with her dad and uncle.
With one succesful season of ADOS Addicted to Fishing already under her belt, Sinden says viewers will see a lot in season two and says the show will continue to appeal to a wider demographic than the traditional fisher blokes.
"The show is intended not to just grab the attention of New Zealand's predominantly male fisher folk, but to also resonate with the growing number of female anglers and children that seek a TV show that showcases a female presenter week after week learning the secrets to catch fish or best to find them," she said.
Season two's premier episode see's Sinden visiting stunning Rangiputa on Northland's Karikari Peninsula, where she'll fishing with 16-year-old local Carl Goodwin, who targets sharks off the beach. It seems that fear has no age as Carl swims the bait out into the shark infested waters.
Later episodes will also see Sinden land her very first big game catch – a 96.5kg Striped Marlin, a species she has been trying to land for as long as she can remember.
Meanwhile, New Zealand's leading trailerboat manufacturer, Stabicraft, has signed on again as show sponsor, along with Ford New Zealand.
What: ADOS Addicted to Fishing
When: Starts Saturday March 28, 5.00pm
Where: Prime TV
Keep up to date with news from Trade-A-boat or like us on Facebook!