Azimut Yachts launches in New Zealand
---
Azimut Yachts will now be distributed in New Zealand through new official dealer Pinnacle Marine in Auckland.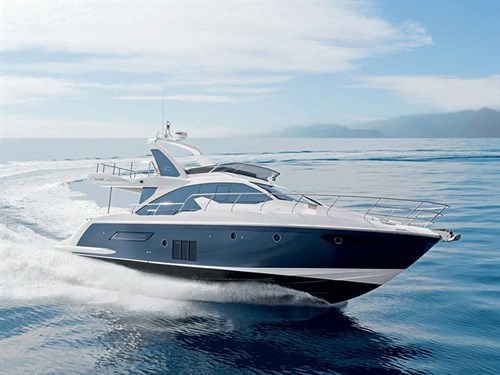 The company will be part of the Azimut Yacht's extensive foreign "Service and Assistance" network.
Pinnacle Marine managing director Grant Saunders already has a deep knowledge of the brand's vessels, as well as the high quality standard of service provided, having worked for the past ten years in Asia for the region's largest Azimut Dealership.
Besides presenting the shipyard's products and providing full service coverage for all yachting needs, Pinnacle Marine will work in synergy with renown brokerage Vining Shipbrokers thus benefiting from their extensive knowledge of the local industry as well as from the national coverage, granted by the company' several branch operative in strategic location.
Mr Saunders commented: 'We are now proud representative of this prestigious brand in New Zealand and we are ready to promote its superior design, innovation and Italian craftsmanship. Our dedicated team will take care of every aspect of delivering a brand new Azimut yacht and continued support throughout the ownership of the vessel, in accordance with Azimut's stringent guidelines."
Azimut Yachts Asia-Pacific sales area manager Enrico Chiaussa added: "Azimut is very proud of the new partnership with Mr Saunders and his team. I would like to take the occasion to emphasise once more the great importance that New Zealand, and the South Pacific area, has for our Company, who is willing to increase its presence on those specific market.
"From this point of view this partnership is definitively a significant achievement for our group, and only the first one of numerous other steps to support the Azimut Yachts network strategy."
Azimut Yachts
Azimut Yachts is an Azimut|Benetti Group brand. With the Atlantis, Magellano Flybridge, S, and Grande Collections it offers the broadest range of 34 to 120‐foot yachts.
It is active in 68 countries and has 138 dealers and service centers; it has direct representation and service offices in Shanghai, Hong Kong, Fort Lauderdale (USA) and Itajai (Brazil).
For the latest news and reviews, subscribe to Trade A Boat magazine here.
Keep up to date with news from Trade-A-boat or like us on Facebook!