Yanmar diesel outboards on the way
---
Recreational or charter boaties eyeing off Mercury's recent military-only diesel outboard might want to take a look at Yanmar's latest acquisition.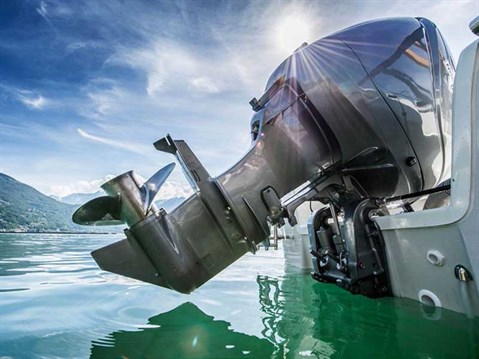 Yanmar Marine International (YMI) has marked its return to the diesel outboard market by signing a distribution deal with German outboard manufacturer, Neander Shark.
This means Yanmar will distribute the unconventional outboards through its worldwide dealer network, including Australia and New Zealand.
Yanmar previously built three-cylinder diesel outboards rated at 27hp and 36hp, but ceased in 2009 when emissions regulations restricted sales.
"With the global economic downturn in full swing, Yanmar decided at that time not to invest in the outboard range even though it had been highly successful in many markets," explained Floris Lettinga, YMI global sales manager.
"Now, however, with Neander Shark, we can offer a highly-competitive outboard product with outstanding engineering."
The Neander Shark diesel outboard develops 50hp using a small 800cm³ turbocharged, twin cylinder diesel aluminium engine with common-rail fuel injection and dual counter-rotating crankshaft.
"This means that the outboard is not only light, powerful, clean and fuel-efficient, it is also remarkably smooth in operation as the two crankshafts counterbalance each other and cancel out most of the vibration that a conventional inline two-cylinder diesel block could be expected to produce," said Lettinga.
Prime applications for the outboard will likely be commercial offshore, military, fishing, rescue and charter-marine sectors, although Yanmar said it will also be handy for tenders to large yachts running diesel only.
For the latest news and reviews, subscribe to Trade-a-Boat magazine here.
Keep up to date with news from Trade-A-boat or like us on Facebook!