Laser Class announces new sail design
---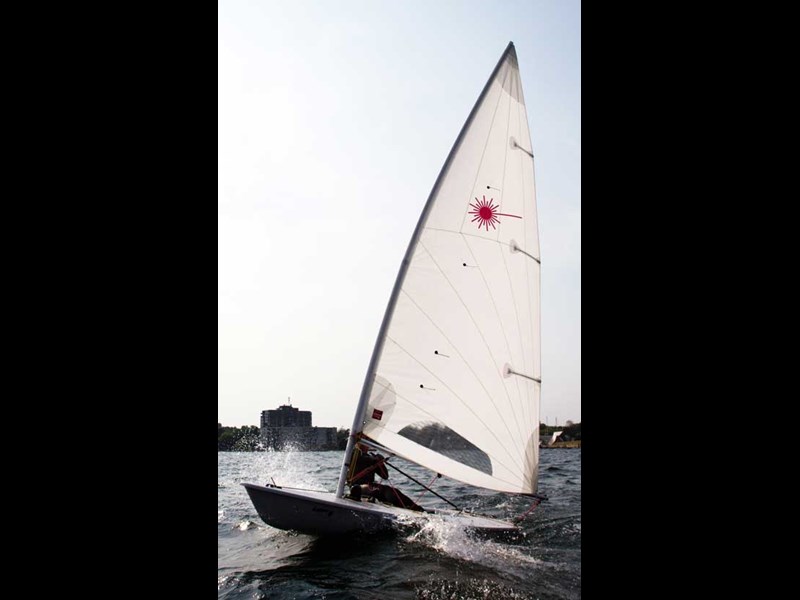 The International Laser Class Association (ILCA) has announced a new class-legal design for the Laser dinghy rig – the first update in more than 40 years.
Known as the Standard Mark II Sail, the new design featuresbi-radial panels, heavier cloth and optimized reinforcement patches, all intended to maximize the sail's competitive life. There are also tapered battens with Velcro batten pocket closures, a larger window for improved visibility and a re-designedluff tube to eliminate wrinkles at the mast joint.
The new design results from thousands of hours designing and testing with Laser builders, the Association, major sailmakers and some of the world's top sailors, but interestingly, is not designed to outperform the existing standard sail.
Instead, the Mark II has been carefully created to be "backwards compatible" with the existing equipment, meaning it was not designed to provide improved performance, but rather, provide improved durability and ease of use.
ILCA technical officer Clive Humphris said: "The main objective of the design project for the Mark II was to create a sail with equal performance to the existing sail, but with better durability."
"We worked very hard to ensure that the Mark II was not a faster sail and wouldn't make all the existing sails obsolete overnight.
"The original Laser standard sail will continue to be available through authorized Laser dealers and we fully expect to see the two designs racing side-by-side for a number of years."
The first class-legal Mark II sails will be available early November, but the new kit will not be used in the 2016 Olympic Games or any Olympic country qualifying events for 2015 or 2016.
Because many of the Olympic qualifying events have already occurred, the ILCA and ISAF have agreed not to make major changes to the equipment for the 2016 games, but hope to have it ready for the worldwide for the lead up to the 2020 games in Tokyo.
For the latest news and reviews, subscribe to Trade-a-Boat magazine here.
Keep up to date with news from Trade-A-boat or like us on Facebook!