WASSP Multibeam Sonar prevents grounding
---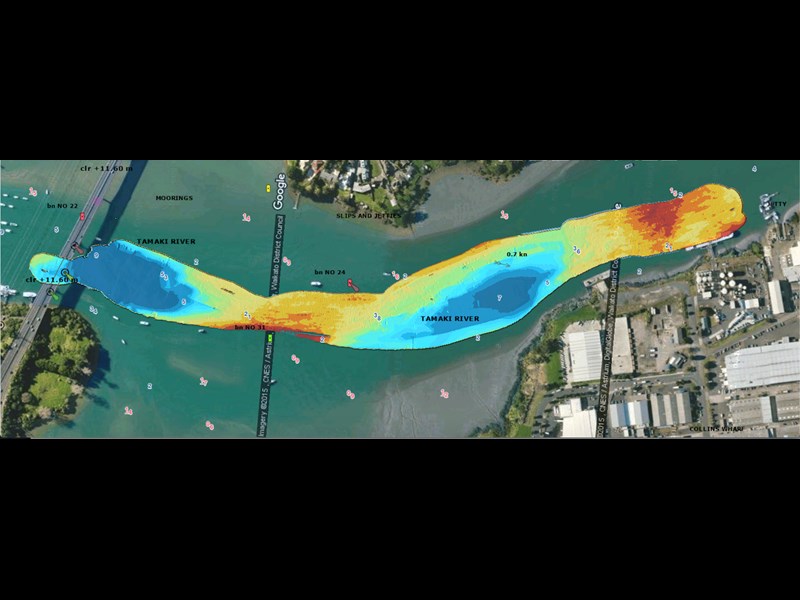 Superyacht owners all fear grounding, so WASSP's Multibeam Sonar may the heaven-sent.
To demonstrate the system, WASSP helped McMullen & Wing launch its new 50-metre expedition motor yacht on Auckland's shallow Tamaki Estuary.
The system let the captain check depth and underwater structures as he guided the boat to open water (above).
WASSP says the system "accurately profiles the water column and seafloor, highlighting reefs, wrecks, fish schools, seafloor hardness changes and foreign objects".
Generated info can be stored for future use, and the displays allow WASSP users to quickly assess the underwater environment.
WASSP chief sales officer Terry McDonald said: "WASSP allows non-surveyors to generate valuable information, and the system's practical design and intuitive ease of use require minimal installation or operational training."
The system even has a wireless feature that can be installed in a tender to send real-time seafloor maps to the yacht.
"The transducer is mounted in the hull of the tender, avoiding the need to slip and engineer transducer hull penetrations on the superyacht," McDonald says.
Multibeam can also help find dive spots or locate fish.
For the latest boating news, subscribe to Trade-A-Boat magazine here.
Keep up to date with news from Trade-A-boat or like us on Facebook!