Management change at Surtees
---
Surtees Boats has announced the appointment of Adam Dyck as the company's new CEO.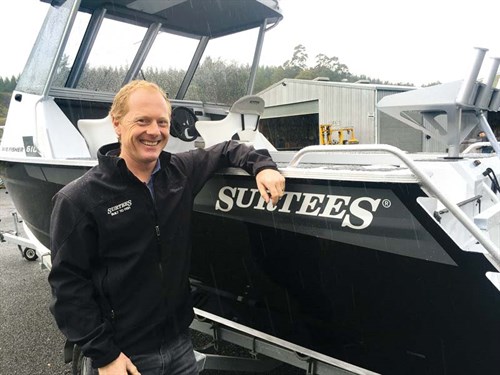 The CEO position is a newly created role, with Dyck taking over the day to day running of the company from current managing director Phil Sheaff who will move into a consulting role with the company and remain a director.
Having been with the company for 18 months, Dyck previously held the position of marketing manager. Sheaff said that Dyck has made a significant contribution to the Surtees brand since joining.
"Adam has not only sound marketing acumen but is also very apt in a business sense. Myself and the other directors firmly believe that in the day to day running of the company he will be able to guide it to its next level," said Sheaff.
Dyck said that he is excited about the future of the Surtees brand and helping it to grow further.
"It's a brand I'm passionate about, in fact I was a Surtees owner before starting work for the company last year," said Dyck. "It is enjoying very strong sales across all of the markets in which we operate in, this has been aided by the revamp of all Surtees models last year. The coming 12-months will have a focus on increasing our production and expanding into new sales markets."
Out of its Whakatane factory in New Zealand's Bay of Plenty, Surtees Boats employs 57 people has 18 dealers globally and produces 400 boats a year.
Keep up to date with news from Trade-A-boat or like us on Facebook!