The all-new Stabicraft 1550 Fisher
---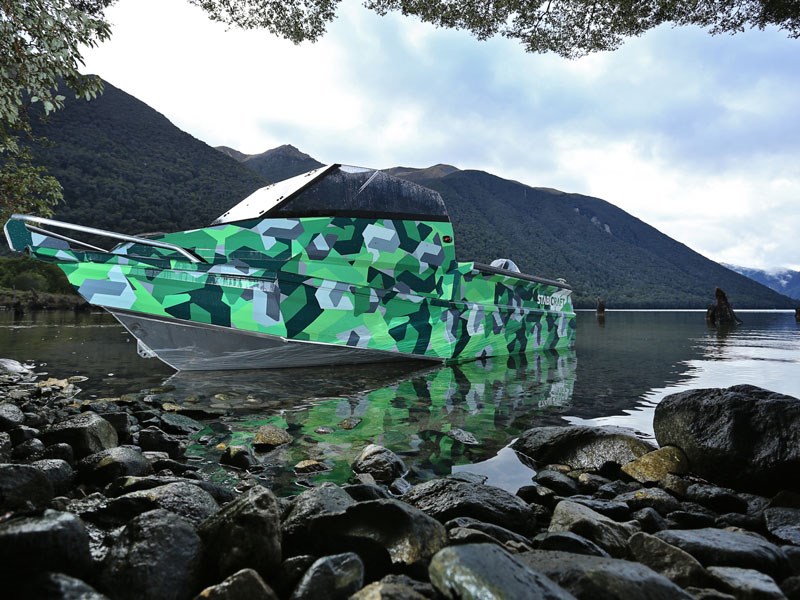 Stabicraft introduces the 1550 Fisher—the complete sub five-metre fishing boat
Responding to overwhelming customer demand for a more complete and versatile sub five-metre fishing boat, New Zealand trailer boat manufacturer Stabicraft announced the launch of its much anticipated 1550 Fisher.
Offered as the most comprehensive and well-executed vessel of this class the New Zealand boating market has ever seen, the new 1550 Fisher is the culmination of considerable user research and years of learnings from its successful predecessor, the Stabicraft 1530 Fisher.
"We've known for some time there was an opportunity in this segment to a produce a very high-performing vessel, which offered much more value in terms of completeness and usability than anything currently available in the market,", Paul Adams, CEO of Stabicraft Marine says.
"We knew it had to be versatile and we knew it had to be priced competitively. I am excited with the way our team has responded to this challenge. The Stabicraft 1550 Fisher has all the makings of a very special boat for a diverse audience of Kiwi boaters."
Key research conducted at boat ramps around the country paid specific attention to how owners in this size range used their boats and what features and benefits they considered essential. Space and practicality were consistent themes and a few repeated comments, such as those outlined below, drove much of the company's design thinking.
Some of the features required by owners were:
"We need decent ice storage but don't like tripping over the chilly bin."
The 1550 Fisher comes with a 70-litre split lid Icey-Tek chill box slotted into a purpose-built home beneath the port side rear seat.
"I need to be able to reach my tackle box from anywhere on the boat. In fact, there often isn't even room for my standalone tackle box."
Stabicraft built a dedicated tackle locker under the driver's seat, which keeps three Shimano tackle boxes within arm's reach of all four seats.
"Easy access to the anchor locker is more important than ever now I'm less mobile than I used to be."
The Stabicraft 1550 Fisher offers an XOS walk-through windscreen to make this task as simple and safe as possible.
Every aspect highlighted as essential to the experienced boater—performance, utility, suitability for purpose, fit out, and value—has been considered, reviewed, and implemented to ensure the highest level of customer satisfaction.
Elegant and practical solutions to the issues above are only the start of this impressive compact vessel. The Stabicraft 1550 Fisher is built on a hull underwritten by almost 30 years of boat manufacturing experience for the toughest sea conditions the company's commercial and recreational customers face around the globe. Construction strength, class-leading stability, built-in buoyancy, and a high performing ride remains at the heart of every unstoppable Stabicraft boat to leave the factory, and the 1550 Fisher is no different.
It is complete with a dedicated 70-litre Icey-Tek chilly-bin, built-in Shimano tackle boxes, four seats with squabs, an XOS walk-through windscreen, a class-leading 50hp four-stroke outboard (which can be upgraded to a maximum of 75hp)—all towed away on a low-loader Hosking trailer. 
Package price: $33,995
Includes:
Freight
50hp outboard
Low-loader hosking trailer
Stabicraft 1550 Fisher specifications
Length feet (metres): 15.5' (4.724m)
Max adults: 5
Recommended hp: 50hp
Maximum hp: 75hp
Maximum outboard weight: 166kg
Leg length: 20"
External beam: 2.02m
Internal beam: 1.46m
Deadrise at transom: 15°
Tube thickness: 2.5mm
Hull thickness: 4mm
Sealed buoyancy capacity: 984L
Length on trailer: 6m
Height on trailer: 1.85m
Keep up to date with news from Trade-A-boat or like us on Facebook!