Kennedy Point Marina in Waiheke Island gets the go-ahead
---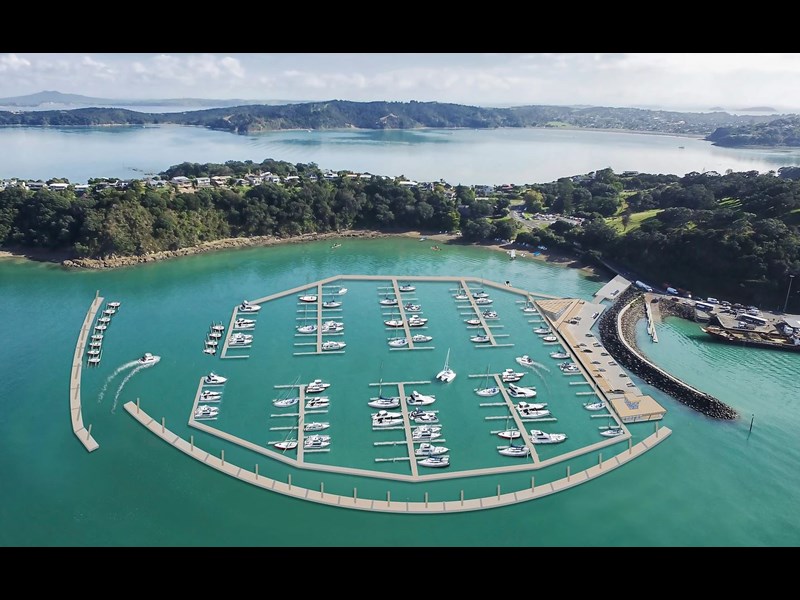 Independent panel grants consent for the construction of a new 186-berth floating marina in Waiheke Island
After a week-long hearing in April, an independent panel delegated by Auckland Council has granted consent to Kennedy Point Boatharbour Limited for building a new 186-berth floating marina at Kennedy Point in Waiheke Island.
Located west of the SeaLink car ferry terminal, the Kennedy Point Marina will be accessible from Donald Bruce Road and will include:
Approximately 186 berths, up to 19 pile moorings and 30 public day berths
Two floating breakwaters to protect the berths, floating pontoons piers, and wharf
Marina office, storage for kayaks and stand-up paddleboards, visitor facilities, café/public space, meeting room, and a car park with up to 72 spaces
The independent panel was chaired by Greg Hill. The hearing that took place in Waiheke earlier in April saw evidence from respected experts in the field to support the construction of the new marina. The panel found that the proposal was consistent and that the effects on the environment due to the construction were fully addressed/avoid/remedied/mitigated.
 "The hearing heard from people both in support and in opposition to the marina. But I believe the decision we made earlier this year to change the design from rock breakwaters to floating attenuators helped to reduce any concerns of environmental impact at the site, " Kennedy Point Marina developer, Tony Mair, says. 
"With very little expert evidence put up in opposition, we were hopeful of a positive outcome going into the hearing."
 In a report to the panel, Auckland Council consultant planner, David Wren, stated that according to him, "the marina will contribute to the economic, social and cultural welfare of people and communities by providing a recreational facility that has a need to locate within the coastal marina area". He added that there were likely to be recreational and tourism benefits as well and that boat owners would have easier access to the coast.
According to Kennedy Point Marina Supporters' Group chairman, Todd Parkin, this would be the first time that residents in Waihike would have access to world-class facilities to easily moor their vessels.
The construction is expected to take 18 months.
Keep up to date with news from Trade-A-boat or like us on Facebook!