Moa releases LegaSea Lager to support fishing
---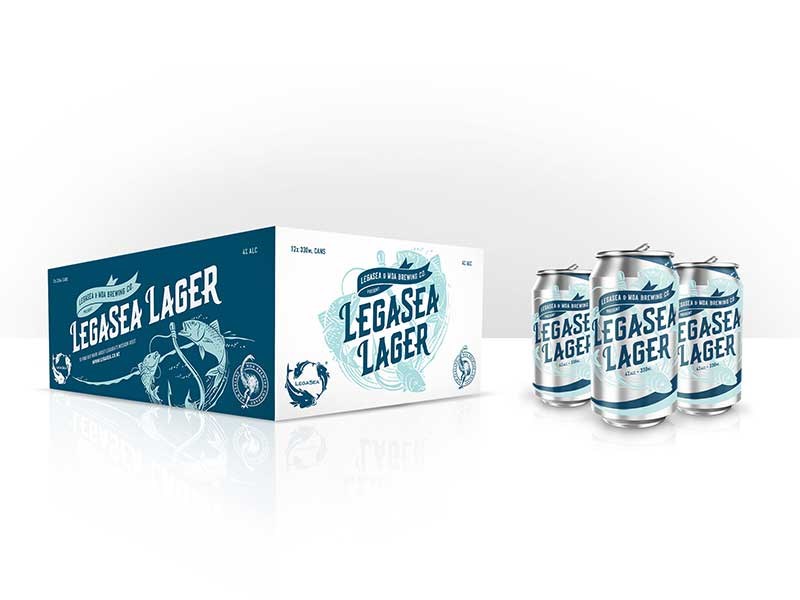 LegaSea Lager releases on 1 November

Moa releases new LegaSea Lager to raise funds to help restore NZ's marine environment
Craft brewers Moa released their new LegaSea Lager on 1 November 2018, with the aim to raise funds to help restore New Zealand's marine environment.
A percentage from every pack of LegaSea Lager sold over the summer months will go to LegaSea—a non-profit organisation committed to restoring New Zealand's marine environment and ensuring there is an abundance of fish left for future generations.
LegaSea's work also includes the restoration of depleted fisheries, creating  an inshore coastal zone to reduce waste, and educating people on how they can fish smarter while protecting marine life.
The company has set a fundraising target of $55,000, says Moa CEO Geoff Ross.
"If we want our mates, our children, and grandchildren to enjoy similar or better fishing than we have today, that investment in conserving our fisheries need to start right now," he said.
Protecting the sea and its fish is important to New Zealand's culture and well-being, says LegaSea spokesperson, Sam Woolford.
"We have a growing population and that means we need to be conscious of how we fish, what we do with our catch, and how we can share the joys of fishing with our communities," he said.
Moa and Trade-A-Boat do not promote consumption of alcohol while boating. Best to enjoy the crisp, clean lager on dry land with the day's catch on the barbecue.
Keep up to date with news from Trade-A-boat or like us on Facebook!