Riviera launches new Platinum Edition Sports Yachts
---
Three new models were launched ahead of their premiere at the Sanctuary Cove International Boat Show
Riviera unveiled three new models as part of their Platinum Edition Sports Yachts ahead of its premiere at the Sanctuary Cove International Boat Show in Sydney (23 to 26 May).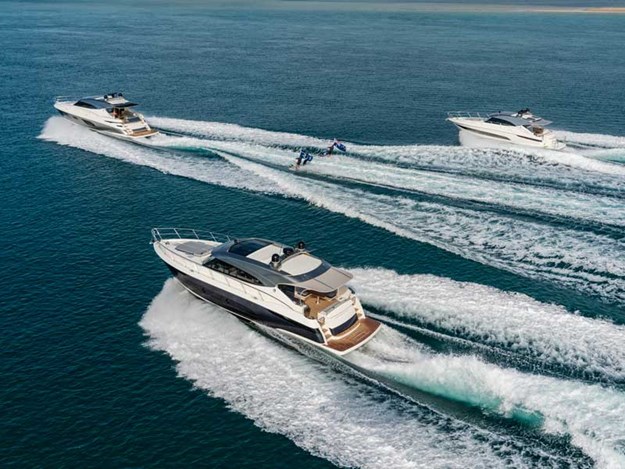 Talking about the new range—the 4800, 5400, and 6000 Sports Yachts—Rodney Longhurt, owner of Riviera, said, "It's a wonderful celebration of the inspired and time-proven design of our Sport Yacht range around the world.
"Over the past 14 years, Riviera has launched over 560 Sport Yachts. With the Platinum Edition Sport Yachts, you will see the unmistakable addition of hardtops and targa ashes presented in Riviera Platinum Silver, along with a silver/grey upholstered sunbed on the foredeck. Electronic arrays, air vents and boot tops are rendered in a stealth-like black finish."
Riviera 4800 Sport Yacht Series II—Platinum Edition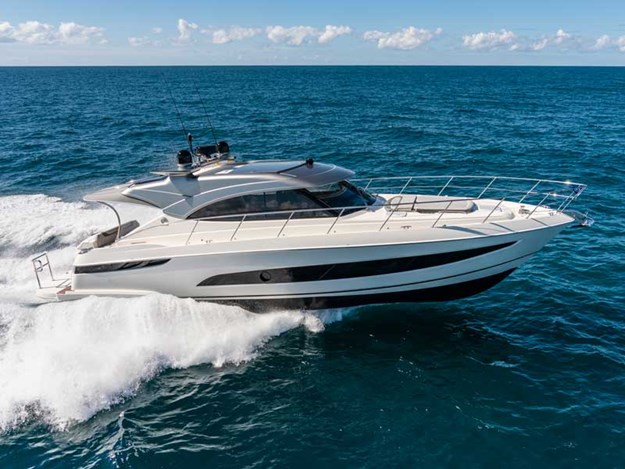 The 4800 Sport Yacht Series II is an improvement on an earlier model featuring an extended swim platform, a cockpit wet bar—including benchtop, refrigerator, icemaker, sink with folding tap, and double electric barbeque—and twin electric opening sunroofs.
The yacht is designed for anything, from a weekend to a week on the water, with a king-sized walkaround berth and private bathroom to complete the master suite, and a second stateroom featuring twin single beds and a second bathroom.
The Volvo Penta Inboard Propulsion System offers twin IPS800 (600hp) powerplants and IPS15 pods.
Riviera 5400 Sport Yacht Platinum Edition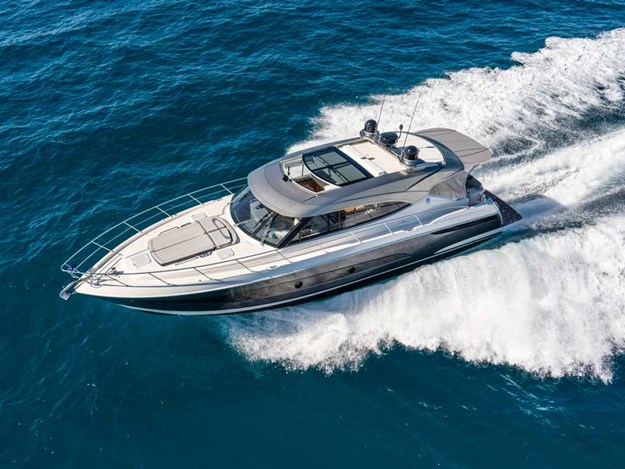 The new-edition 5400 offers a new Riviera Platinum Silver wet bar with accommodation comprising either a three-cabin and a two-bathroom layout or an option two-cabin layout with lower lounge area.
Standard power for the Platinum Edition is a pair of Volvo Penta IPS 950 (725hp) diesels.
Riviera 6000 Sport Yacht Platinum Edition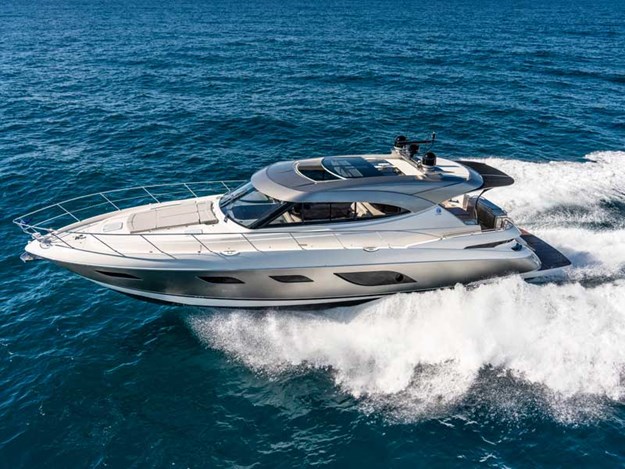 Twin 10.8-litre IPS 950s (725hp) from Volvo Penta are housed in the 6000. The starboard-side lounge sees a centre seat base slide out to become an ottoman and includes a small fold-out timber table. Accommodation layout options vary according to buyer preferences but include the option of a palatial 'Presidential' master suite.
"We're very proud to premiere these three extraordinary Sports Yachts at Sanctuary Cove." Rodney says. "Our brand is synonymous with ultra-luxury, superior design, and supreme blue-water sea-keeping capabilities, and these new motor yachts, with their distinguished bloodline, will continue to advance our global standing."
See more boats for sale in NZ.
Keep up to date with news from Trade-A-boat or like us on Facebook!