Emirates Team NZ launch their first boat
---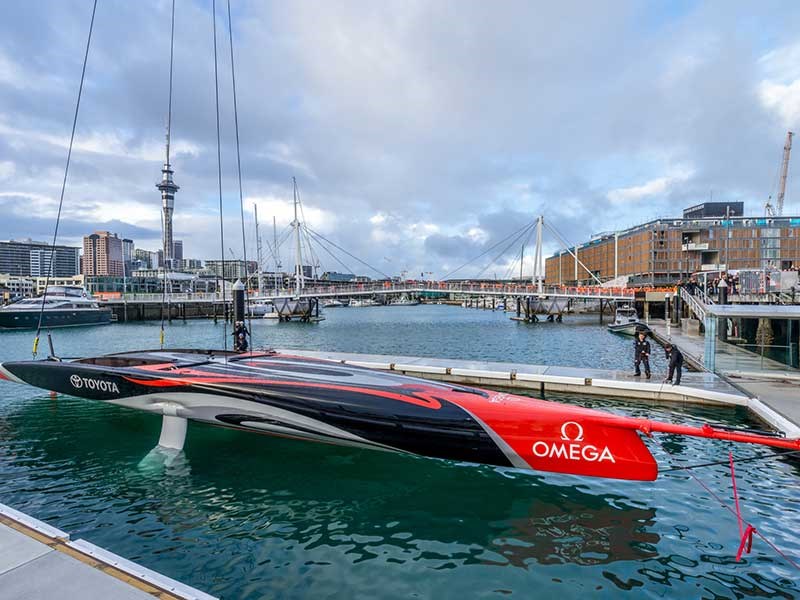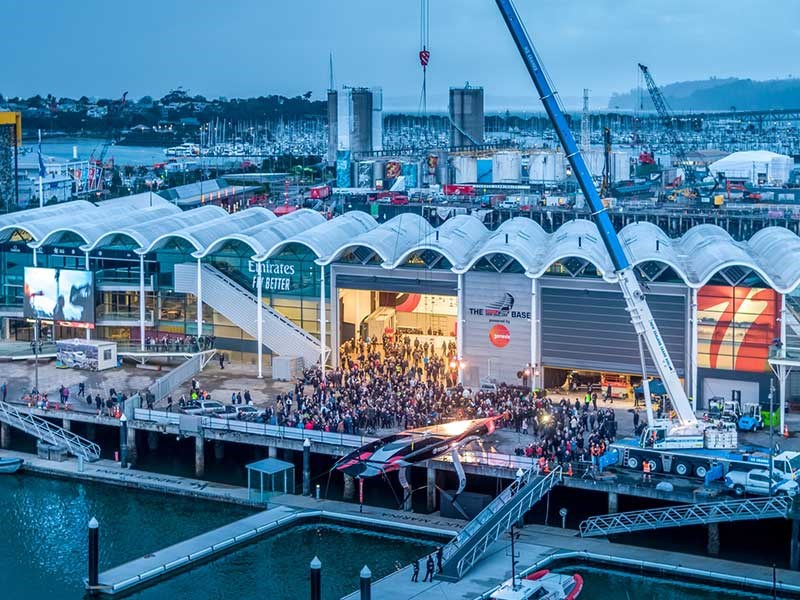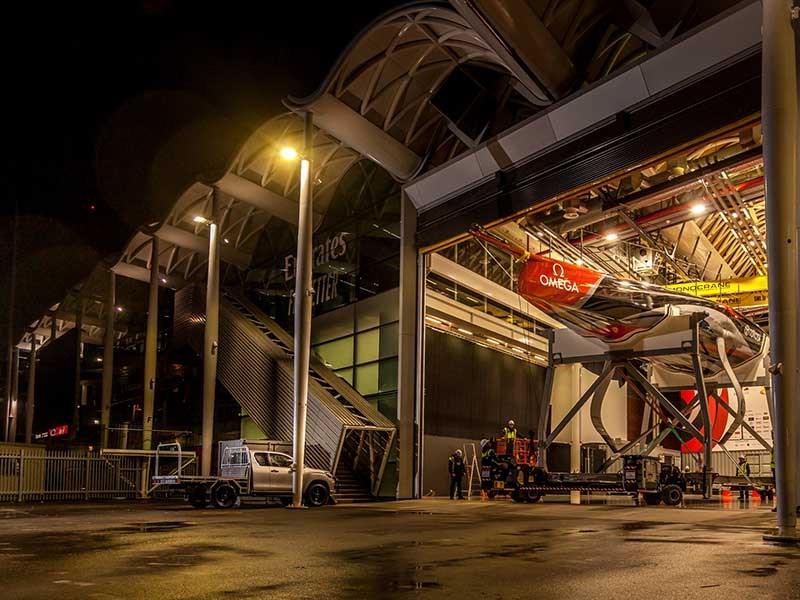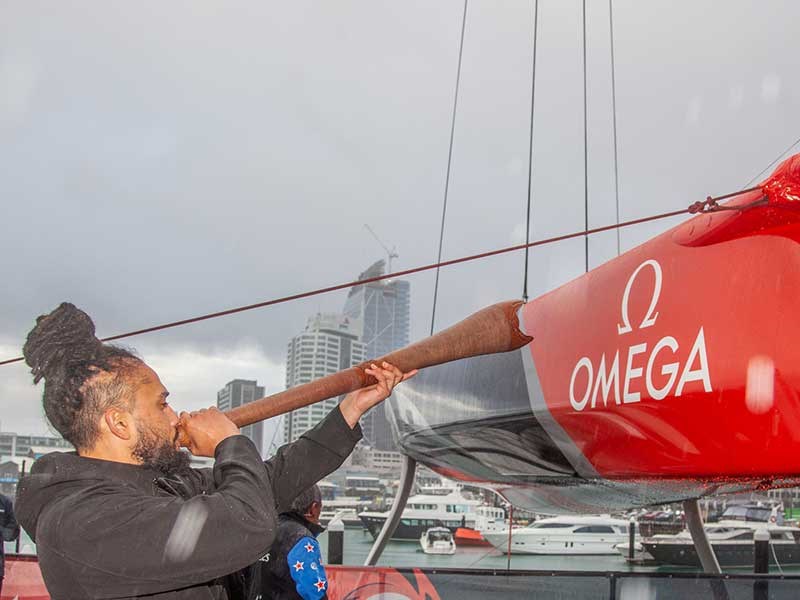 The first AC75 has been christened 'Te Aihe' at the team base in Auckland
Ahead of the 2021 America's Cup, Emirates Team New Zealand celebrated a significant milestone with the launch of their first AC75, named 'Te Aihe' (dolphin). The boat was christened by Marcus Gerbich, member of the MND Foundation, and blessed by Ngati Whatua.
The name Te Aihe is based on the whakatauki (proverb):
"Mā te Aihe e tuitui ai i te ngaru moana, mā te Rangatira e tuitui ai i te tangata."
"As the dolphin sows through the seas so does a leader sew people together."
"This is a significant occasion for the team, not just because it is another new boat, but really because when we won the America's Cup in 2017, we very quickly had to come up with a new concept of boat that would really continue to push the boundaries of innovation and technology in the America's Cup," says Emirates Team New Zealand COO Kevin Shoebridge.
"So in the relatively short timeframe since November in 2017 when we published the concept, to seeing it in the flesh today is an amazing testament to the entire team willing to push things all the way from concept to design to build and fit out."
A group of 65 designers and boat builders worked on the project that required 100,000 man-hours to design and build.
The AC75 Class is a 75 foot, high performance monohull governed by the AC75 Class Rule which was published on 29 March 2018. The Class Rule is open enough to guarantee a wide margin of freedom to the designers but introduces certain one-design elements for cost containment also.
The rotating mast—built at  Southern Spars in Auckland—is a 26.5-meter long one-design 'D' shaped section that weighs about 300kg and serves as the leading edge of the double skinned mainsail.
Find new and used boats for sale in NZ
Keep up to date with news from Trade-A-boat or like us on Facebook!