Yamaha releases all-new 2021 WaveRunner line-up
---
The line-up is headlined by the GP Series, VX Series recreational models, and the Yamaha four-stroke SuperJet stand-up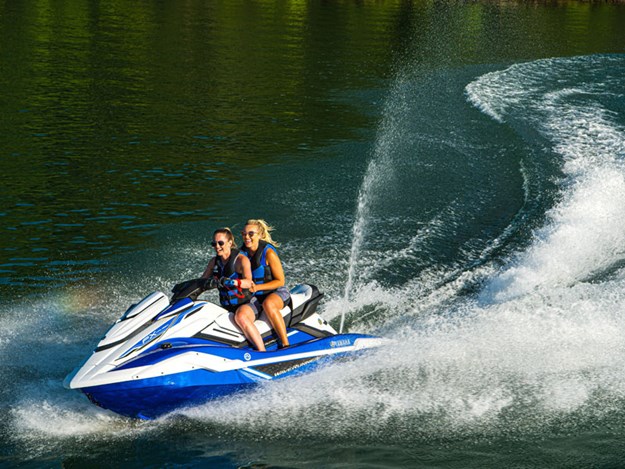 Yamaha NZ announced the release of its largest-ever WaveRunner range with the 2021 model line-up featuring the GP Series, VX Series, the Yamaha four-stroke SuperJet stand-up 
The VX and GP Series are based on a common engineering platform and have been completely redesigned above the waterline. Both series now feature an all-new deck, improved aesthetics, improved aesthetics, enhanced riding characteristics, increased storage, and a range of industry-first features and technologies, Yamaha NZ says.  
The cockpit has been completely redesigned as well and a technology upgrade  will see an all-new 4.3-inch multicolour LCD display screen and touchpad control system.  
A new multi-mount system positioned in front of the handlebars allows the rider to set up their own customised third-party devices such as a camera, GPS, fishfinder, phone or portable speakers.   
In a first for the manufacturer, Yamaha is offering a factory-installed, custom integrated marine audio system on the VX Limited HO and VX Limited models. The package includes twin, four-and-a-half-inch fully waterproof marine speakers, integrated 2 channel (50 watts per channel) amplifier, easy-access control pad, and an integrated low-voltage regulator to protect the battery.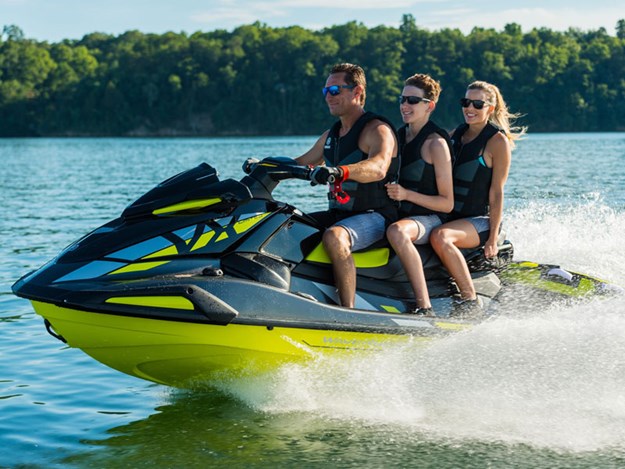 "These new crafts not only look fantastic with their striking angled panelling and lines, but with all their new features and technology upgrades, they are smarter and more intuitive than ever, which will be very attractive to both new and experience ride alike," says Richard Shaw, national marine manager. 
Yamaha four-stroke SuperJet stand-up
Combining the torquey, lightweight, and smooth Yamaha TR-1 marine engine with an all-new lightweight performance hull, the new SuperJet delivers an unbelievable power-to-weight and agile performance, says Yamaha.  
"We believe this craft will appeal to a new broader audience of recreational riders who are looking for more physical and exciting ride that not only tests their fitness but satisfies their need for speed," Richard says. 
Feeding the TR-1 engine is a larger 18-litre fuel tank that delivers plenty of range for the stand-up rider, with an easy-to-read Low Fuel meter on the deck to ensure the rider can maximise their riding time. 
For novice riders, there's now an L-MODE® that reduces engine performance of the SuperJet to 85% or approximately 64km per hour.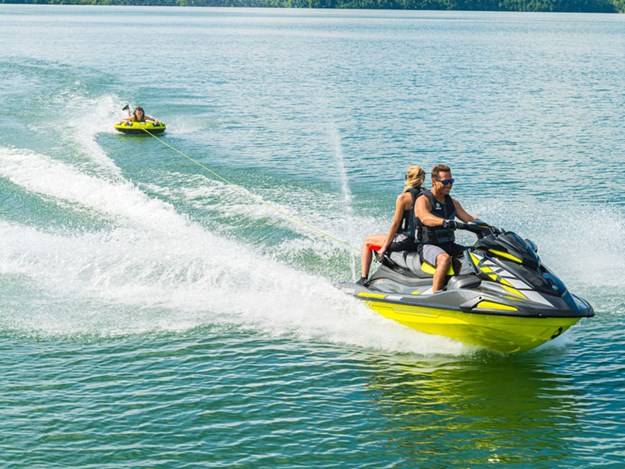 The new deck features a three-position adjustable handle pole that can extend up to 50mm in length, race-inspired handlebars, and a wide padded foot tray with an integrated reboarding holder. 
"With such a strong and loyal following of the two-stroke SuperJet and a small initial production run, we are expecting this craft to fly out the door when they hit the market in late November," Richard says.   
Yamaha has also updated the colours and graphic kits on its existing luxury performance FX Series and affordable recreational light EX models 
"With a great mix of models, price points, and colour variants from bright and vibrant to dark and stealthy, there is a model to suit every taste, level of experience and desire," Richard says. 
The 2021 Yamaha model line-up
GP1800R SVHO (ETA Dec 2020)

 

GP1800R HO (ETA Dec 2020)

 

VX Limited HO (with speakers) (ETA Late Jan 2021)

 

VX limited (with speakers) (ETA Late Jan 2021)

 

VX Cruiser HO (ETA Late Jan 2021)

 

VX Deluxe (ETA Late Jan 2021)

 

SuperJet (four-stroke) (ETA Dec 2020)

 
Keep up to date with news from Trade-A-boat or like us on Facebook!