New portable CTEK CS FREE battery charger
---
CTEK CS FREE allows boats to get going from a flat battery while also charging smartphones, tablets, and other devices
Experience smooth sailing with the new CTEK CS FREE—a multi-functional portable charger that offers complete freedom to boaties, with no worries about getting stuck on the water with a flat battery.
The Adaptive Booster technology not only ensures there's a back-up in case of a flat battery but also acts as a battery charger, an intelligent maintainer, and an on-the-go power bank.
"With the CS FREE, all you need to do is simply charge it up, take it with you wherever you go, and use it when you need it. This can be a life-saver both on the water and on the road, as it's suitable for use with boats, cars, and motorcycles," says Robert Briggs, director of sales and marketing, Asia Pacific, CTEK.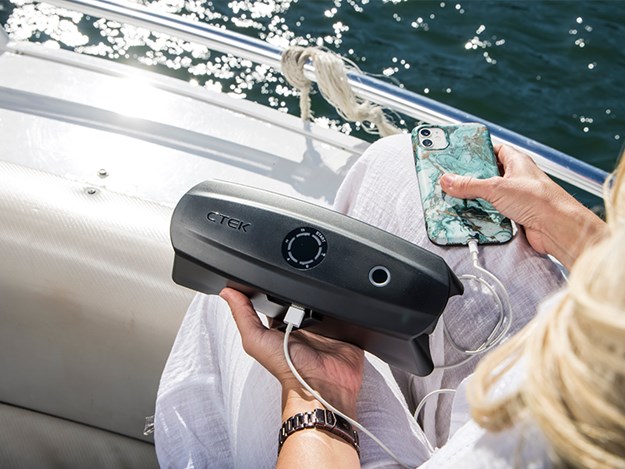 "Following the pandemic, we're seeing lots of Aussies spending money on leisure time and buying boats due to the additional funds we're not spending on overseas holidays. You certainly don't want to start the boating season with a dead battery. It's expensive, time-consuming, and frustrating. The CS FREE is designed to also be an intelligent charger and maintainer that will keep your batteries in optimum condition and deliver maximum performance."
The portable 12-volt power bank can keep the battery topped up for long periods of time.
"In fact, maintenance charging your battery via mains power, a solar panel kit, or 12V service battery over the idle seasons will actually extend the lifespan of your battery by up to three times longer.
"What's important is to make sure you have the right tools on-board should you get into battery trouble – the CS FREE should be included in every on-board kit for peace of mind on the water," Roberts adds.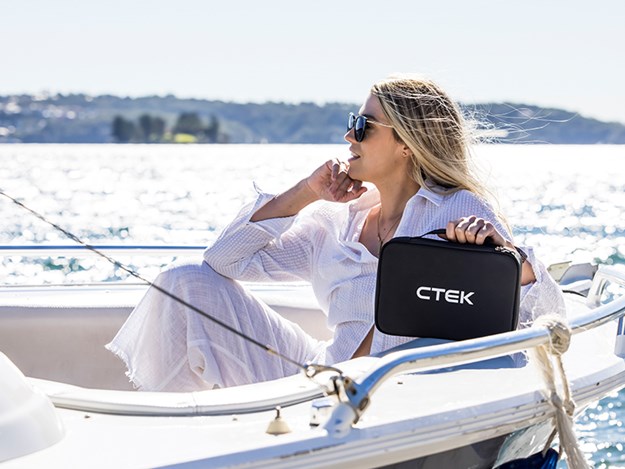 Established in Dalarna Sweden, CTEK is a global brand in battery charging solutions, most specifically vehicle charging, and offers products ranging from 12- and 24-volt battery chargers to charging solutions for electrical vehicles.
The CS FREE is now available in New Zealand from Lusty & Blundell and comes with two years warranty. 
Keep up to date with news from Trade-A-boat or like us on Facebook!