Skipperi NZ's new geofencing feature makes boating safer
---
Skipperi NZ has added geofencing to its fleet of boat share vessels in Auckland
Skipperi NZ has added geofencing to its fleet of Haines Hunter SF545 boats in Auckland, which will enable the boat sharing service to notify its users about shallow waters, speed restrictions, or maximum speeds in harbour areas to hazardous zones and protected areas for birds and seals. It works via the onboard chartplotter's GPS signal and there is a notification on the plotter screen as well as a warning sound when a boater is, for example, exceeding the speed limit.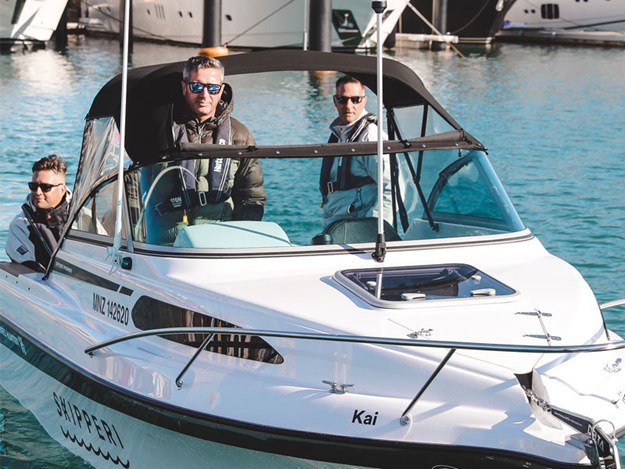 "We believe that by bringing this type of technology into boating, we can create an even safer and smarter boating experience for our Skipperi members," says Skipperi New Zealand CEO, Alexander Rosenthal.
"With an active boating community, we want to take the lead in utilising new technology to ensure smarter and safer boating. We are also in a unique position to test new technology and ideas and get instant feedback from our members.
"In the next phase of Skipperi we see the potential to work with environmental authorities and organisations to protect other sensitive locations like pest-free islands and areas where there is endangered sea life."
Originally established in Finland in 2017 with now 300 boats in service throughout Scandinavia, Skipperi launched in Auckland in June, and by Christmas will have a fleet of 15 Haines Hunter SF545 boats, each powered with a Yamaha 115hp four-stroke outboard.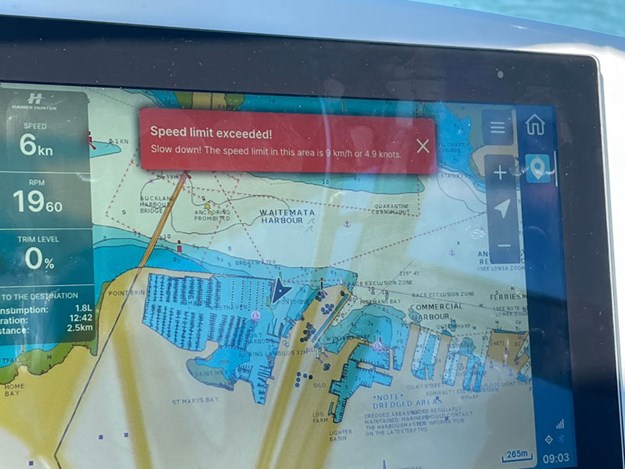 Booking a boat is easy, with access to the dock as well as to the keys for the boat done through the Skipperi app. Once the day's boating is complete, users simply refuel the boat, replacing what they have used. Skipperi also takes care of the boats' maintenance, equipment, insurance, and boat availability.
With a focus on creating a safer boating community, the Skipperi fleet of Haines Hunters is kitted out with life jackets for all passengers of all ages, in addition to other necessary safety equipment. Also, as the majority of Skipperi boaters are experienced skippers, users are provided online courses through the Coastguard's boating education platform as part of the membership. Practical training on the boats is also included in the subscription for beginners and more knowledgeable boaters alike.
Pricing starts at $279 per month for weekday usage to $499 a month for usage across a full week. Reservation durations are 7.5 hours to 24-hour periods. 
Keep up to date with news from Trade-A-boat or like us on Facebook!