Northland Flotilla protests Ukraine invasion
---
A Ukraine Peace Flotilla set themselves up outside the home of Russian oligarch Alexander Abramov to protest the Ukraine invasion by Russia
At least six boats sailed to Helena Bay, north of Whangārei, early Sunday, 13 March, to protest, facing the private estate owned by Abramov. They were joined by two local boats, six kayaks, and two stand-up paddle boards.
The flotilla is asking the government to freeze Abramov's New Zealand assets.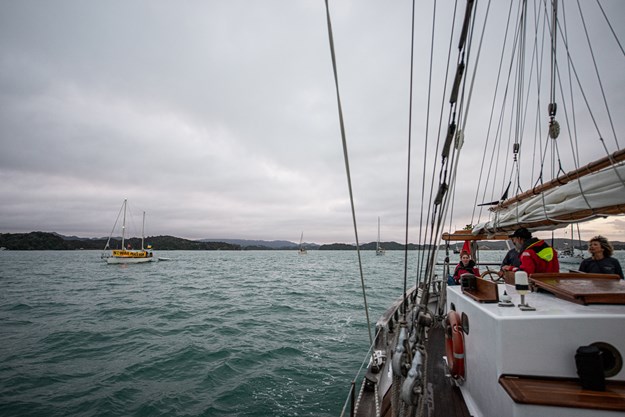 Greenpeace joined the flotilla, with 10,000 people signing its petition calling for the Government to freeze oligarch assets.
Abramov is one of the few super-rich influential Russians with assets in New Zealand, however, he was not on the official sanctions list intended to put pressure on Russia to stop the invasion of Ukraine.
The Government has said the list will remain under review.
On 24 February, the New Zealand Government announced a list of officials from the Russian Government and others involved in the invasion of Ukraine, who are named in a targeted travel-ban.
Some Northlanders living near Abramov's lodge had earlier put up Ukrainian flags on their properties.
Keep up to date with news from Trade-A-boat or like us on Facebook!