Win a Yamaha Re-power with the new #ImRePoweringWithYamaha competition
---
Yamaha New Zealand has launched a new competition where the winner will receive a new Yamaha outboard motor, rigged and installed on their boat.

The #ImRePoweringWithYamaha competition will see Yamaha take the winner's boat and fit it with the latest Yamaha four-stroke engine best suited for the vessel.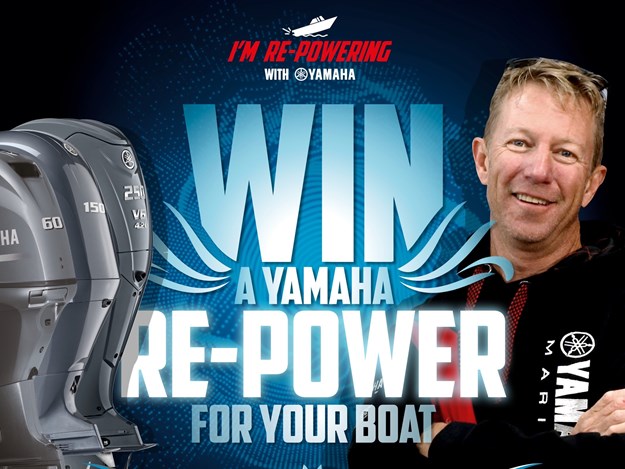 Yamaha technical experts will come up with the best combination of engine, rigging, controls, and propeller.

Yamaha will be looking for a boat - any make, model or size, currently with any branded two-stroke or four-stroke outboard on the back.
If you fit the criteria, here's how to enter to win a Yamaha Re-Power for your boat"

Create a video showing yourself and your boat telling the Yamaha judging panel who you are, where you're from, and a bit about your boat – the name, make, likes/dislikes about it, outboard, hours etc.
Most importantly, tell the Yamaha judging panel why you'd like to re-power your boat with a Yamaha outboard - video submissions should be up to two minutes in length.
Post your video submission onto the Yamaha Marine New Zealand Facebook page, tag @yamahamarinenz, and use the hashtag #imrepoweringwithyamaha

"There can be only one lucky boat, but for those that don't win you can follow the entire re-power process via a video series with guest appearances and technical experts sharing their thoughts and extensive knowledge along the way," Yamaha said.
"You'll also hear from Yamaha ambassadors such as Matt Watson about their own repower experiences.

"So if you're tired of praying the ol' girl will start when launching at the ramp, or your servicing and fuel costs are becoming a drag, say "I'm Re-Powering with Yamaha", and be in to win."
Entries close on 31 July.
For more information, terms and conditions visit: yamaha-motor.co.nz/discover/im-repowering-with-yamaha
Keep up to date with news from Trade-A-boat or like us on Facebook!