Marco jet boats
---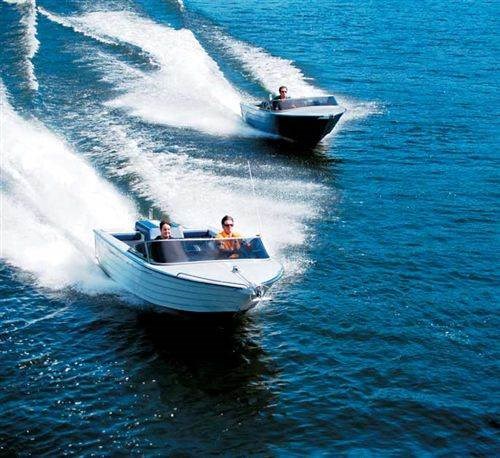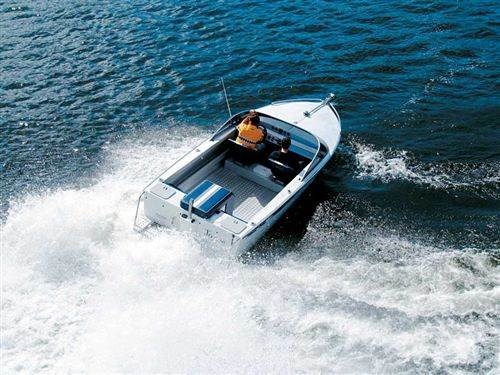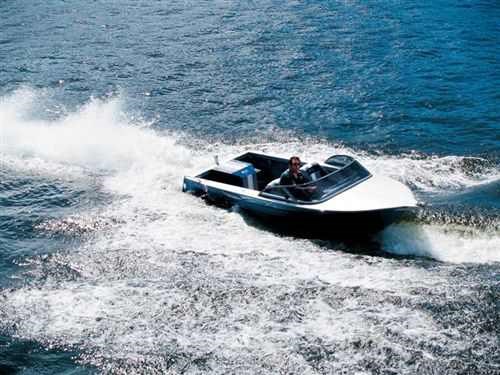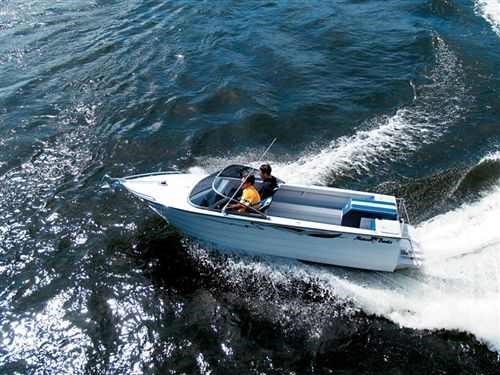 For some Lake Karapiro residents, writes Lindsay Wright, one sunny mid-October day will be remembered as the day of the doughnut


There are no fuel consumption figures available for the boat yet, but he says that the 530 uses a 25-litre tote tank in about an hour of full throttle doughnuts or towing a skier. An underfloor 80 litre tank feeds the 530's power plant and the 570 carries 100 litres.

The 570, as tested, will lighten your wallet by $57,000, and the nippy little 530 costs about $47,000 with Voyager trailer and 240EFI Mercury.

JoLeve is snugged down under her road cover on the dual axle Voyager trailer but the 530 is launched back into the lake. "I've never been all the way down the lake to the dam," says Dayne solemnly, "we're going to shoot down and have a look."

Within seconds they're a rapidly receding white spot of spray on the green waters of the lake. Three guys with broad grins plastered all over their faces.

Specifications Marco 570 Jet Striker
Beam 2.200m
LOA 5.700m
Deadrise 17°
Recom. Max HP 250HP
Hull Weight 800kg
Fuel Tank 100 litres
Price as tested $57,000

Specifications Marco 530 Jet Blazer
Beam 1.900m
LOA 5.300m
Deadrise 15°
Recom. Max HP 240HP
Hull Weight 600kg
Fuel Tank 80L
Prices from $40,000



Keep up to date with news from Trade-A-boat or like us on Facebook!