Westlander 400
---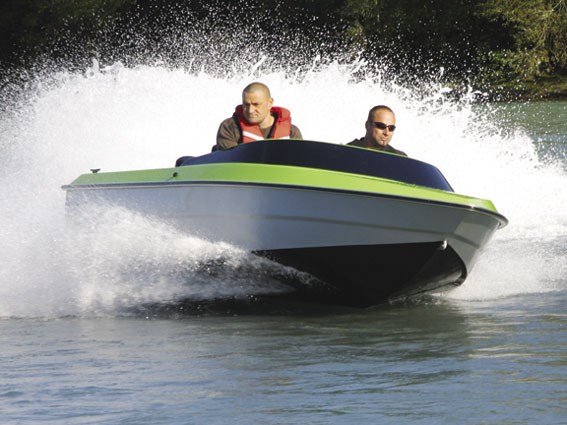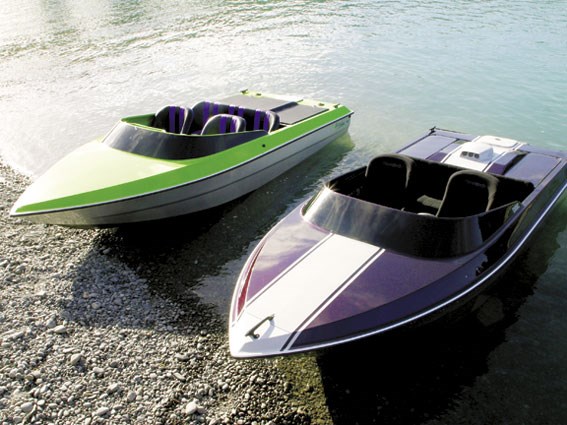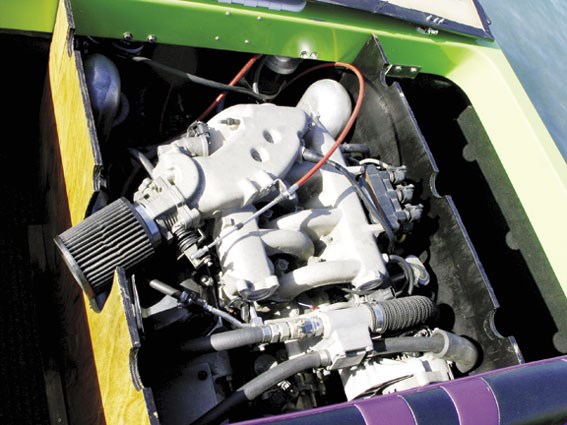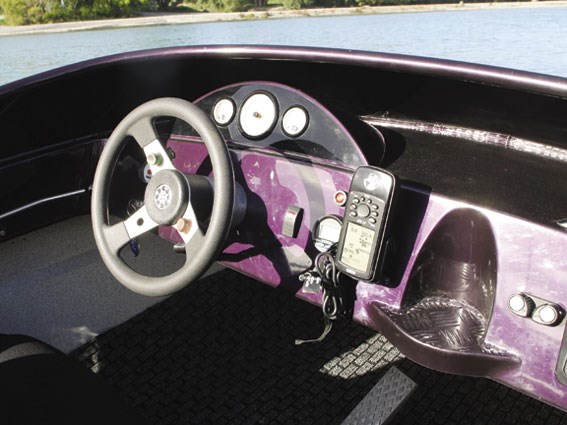 Anytime a boat pleases owners on opposite ends of the experience spectrum, odds are the designer's scored a perfect 10. Which pretty much sums up the Westlander 440 jet boat – even though it's a relatively new kid on the block

Westlander 440s are built by Hokitika's Coastal Engineering and Marine Ltd, and by general manager Dave Cartwright's own admission, boatbuilding is something of a second-tier activity for the company. Its real specialisation is aluminium and stainless steel fabrication – mostly for the dairy industry. But jet boating – and boatbuilding – has always been a lurking passion, and generally speaking, anything tackled with passion has a good chance of success.

The boat's design is buried in experience. Cartwright and business partner Butch Wilson have decades of jet boating between them (recreational and competitive), and they "tried to combine features from all the boats we'd driven over the years. It came together very easily."

Their design philosophy called for a general purpose boat: one that would seat four and sits easily with recreational lake boating set, but which would also challenge the adrenalin junkies. Ultimately, the boat should have the wherewithal (read ruggedness, power, agility) to get salmon fishermen and hunters to the remote, upper reaches of the West Coast rivers.

The Westlander prototype (built in 2000) was an all-steel vessel. It soon attracted the interest of fellow jet boat enthusiasts, and a number of orders followed. Cartwright and Wilson elected to switch construction to marine grade aluminium – a move which enhanced the design's power-to-weight ratio and boosted performance.

Eight years later, following small steps of constant evolution, the design offers broad versatility, easily adapted to individual preferences and requirements. And as our review boats demonstrated – engine options are only limited by your imagination… and courage.
More on that in a minute.

Construction

Westlanders are built using a mix of 5083 and 5052 marine grade aluminium, and buyers have options when specifying their boat, relating to the intended use. The hull is formed around a 10mm (or 12mm) keel, with 5mm plate on the bottom and 2.5mm (or 3mm) on the sides. Decks use 2.5mm plate, while the transom, the four, full-length bearers and the frames (at 600mm centres) are all fabricated from 4mm aluminium. The bare hull weighs around 180kg.

It's designed to withstand the wildest drivers and the inevitable knocks that come with negotiating shallow rivers. Standard features include full circumference, enclosed, box section gunnels, with sides and decks fully welded to the gunnel. They're supported by a laterally-curved transom for added strength, with full-length side swages.

A 100-litre, under floor fuel tank is incorporated into the structure. Six planing strakes adorn the hull, and the fine entry bow tapers to a 16o deadrise at the transom. It's a sleek, well-finished piece of fabrication, with no trace of weld spots or surface imperfections.

For a 4.40m boat, the Westlander offers a fairly spacious cockpit, considering that it also accommodates a V6 or V8 powerplant. The beam at gunnel is 1.825m (1.560m at chine). This gives a cockpit width of 1.480m, with a transom-to-dash length of 2.850 m. It's cosy, but easily accommodates four, with good storage in the in-cockpit side pockets.

Engines

We sampled two Westlander 440s on the silvery braids of Christchurch's Waimakariri River. An interesting exercise given that the identical hulls carried vastly different power trains. One was equipped with a 3.8-litre, 200hp V6 Ford Mustang engine, imported from the US by the owner. Fuel-injected, it sports alloy heads and is connected to a two-stage Hamilton jet on the back.

The owner (Dwayne) is new to jet-boating, and ordered the Westlander for general, recreational boating with the family, and the occasional fishing trip.

The second boat carries a six-litre, 460hp Ford V8. Naturally-aspirated, it's mated to an eight-inch, two-stage Scott jet unit. Its owner (David) is a very experienced jet boater who drives like a genius (or madman, depending on your perspective).

All of which raises a couple of observations: the Westlander's hull is sufficiently versatile to take a wide selection of engines, which means it's easily tailored to the buyer's preferences/intended boating style/skill level. Secondly, despite the difference in size, the engines don't compromise the seating arrangement. Furthermore, there is good working space around the engines – even the V8.

The owners' comments endorse the versatility point. Jet boat newbie Dwayne says he's never felt intimidated by the boat. "It's very sure-footed and goes exactly where I want it to go – I never feel out of control – it's a very safe family boat, with a soft ride. When I want to push the limits, the V6 offers more than enough power – for me – and at high speed, the boat tracks beautifully."

David, by contrast, has owned six jet boats, and claims the 440 is undoubtedly the best. He too bought the boat for recreational boating, but with 460 horses in the back, I'm not sure about his definition of "recreational". What I can say is that his driving severely tested the G-force limits of the Weetbix in my gut.

Eye-watering acceleration is one thing: snap, high-speed changes in direction are an entirely different matter. But… it all added up to one of the most exhilarating jet boat rides I've experienced – and attests to the efficacy of those planing strakes and the Westlander's overall handling. And David's driving…

Hunting and Fishing

While most of the Westlanders are built for "recreational" boaties – which means they sport quality paint finishes, upholstery and carpeting – some owners are more interested in pursuing the fishing and hunting opportunities along the remote, upper reaches of the West Coast rivers.

Many of the choice spots are only accessible by jet boat, and the Westlander's robust construction makes it an ideal fisherman/hunter's mate. While the hull offers a soft, comfortable ride through rough water, with superior handling during shallow and high speed applications.

Cartwright and Wilson only build the Westlander to order, and hulls can be supplied as turn key or bare packages – whatever the buyer requires. "Buyer's choose the engines and jet units – we fit 'em." They're happy to customise the interior features and can also provide an alloy trailer.

The pair likes to believe that the more than 50 years of combined boating experience has contributed to producing the ultimate, all round jet boat. They may have a point.

Specifications Westlander 440 ($32,185 without engine or jet unit)

Hull length: 4.40m
Beam: 1.825m
Deadrise: variable (16o at transom)
Construction: 5083 and 5052 marine grade aluminium
Fuel: 100 litres
Trailer: Westlander aluminium (LED lights

For more information contact Coastal Engineering and Marine Ltd, phone (03) 755 8887 or email dcartwright@xtra.co.nz

Keep up to date with news from Trade-A-boat or like us on Facebook!