Smartwave 3500
---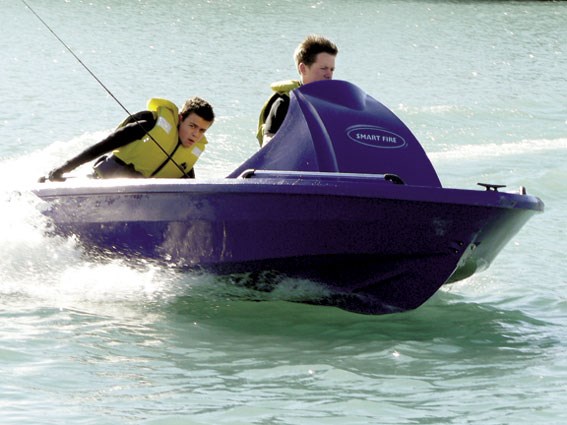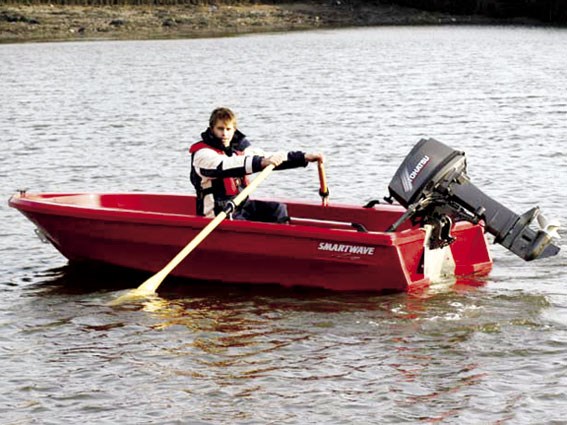 The latest addition to the range of polyethylene, roto-moulded boats built by Rangiora's Advantage Plastics, the SmartWave 3500 sits between the company's existing Smartwave 4000 and Smartwave 2400.

It's a boat suitable for a myriad of uses – from a stable fishing platform or dive boat to yacht tender, and that robust polyethylene construction means its ideal for poking around rocky inlets or visiting remote beaches.

Weighing in at 100kg, it's rated for a 25hp engine and, equipped with the optional centre console, it becomes an agile, user-friendly runabout. Seating is for four adults, and the design allows for rowing positions, with numerous storage compartments.

Like its sisters, the SW 3500 features a tough, double-skinned polyethylene hull (each skin is 8mm thick) with foam in between the skins. Liquid foam is pumped into the air cavity. When it expands, it creates strength and excellent flotation (even fully swamped, the hull won't sink), as well as good sound insulation properties.

SmartWave boats have been selling in New Zealand (and abroad) for nearly a decade and have a solid reputation for safety, stability and performance. Exporting to global destinations has required stringent international testing procedures.

The SW 3500 features include an anchor box, stern rails, rod and drink holders, rear seat squabs (with storage below) and a bow tow eye. The centre console option has storage under the seat.

The boat comes with a galvanised trailer (short or long shaft) and a two-year warranty.

For more information contact Matt How at Advantage Plastics, phone (03) 313 5750.

Specifications SW3500

LOA: 3500mm
Exterior beam: 170mm
Interior beam: 1350mm
Hull weight: 100kg
Hull thickness: 8mm (each skin)
Capacity: 3-4 adults
Horsepower rating: 25

Keep up to date with news from Trade-A-boat or like us on Facebook!