Q-West -- a hardy helper
---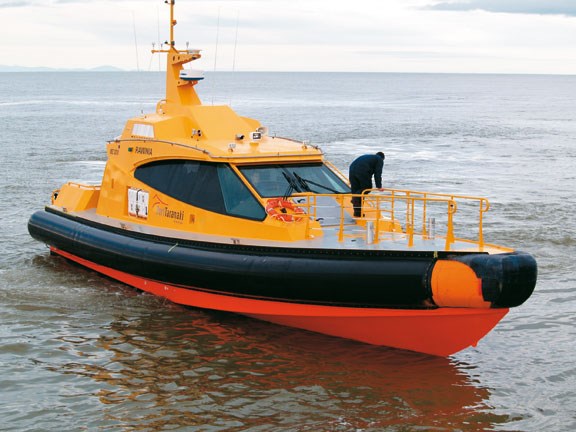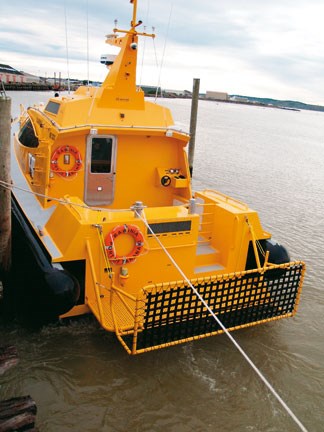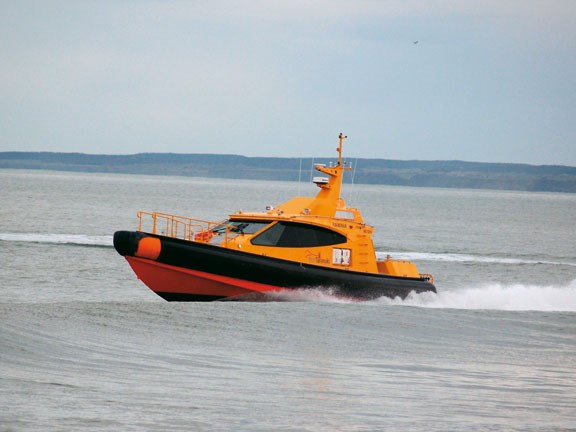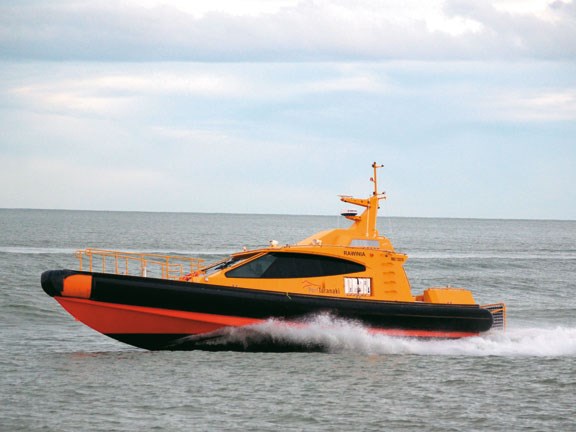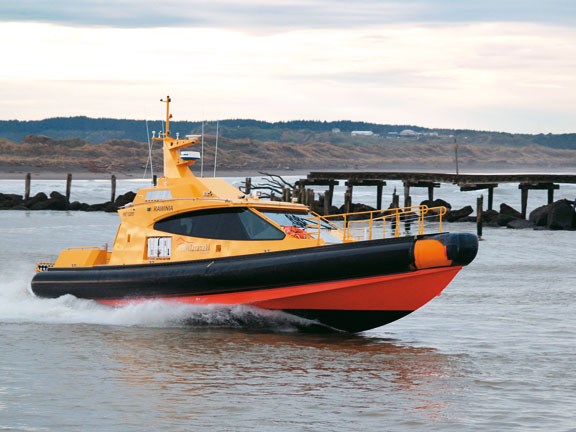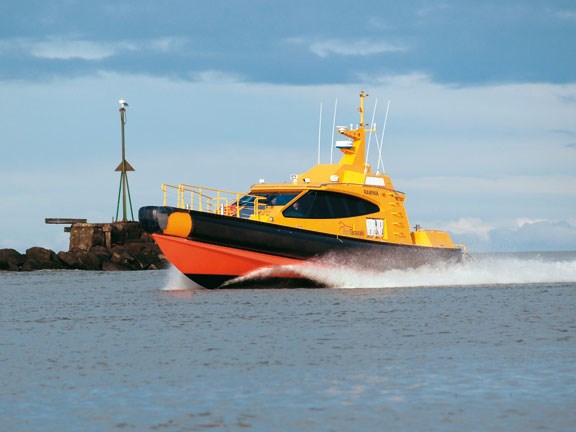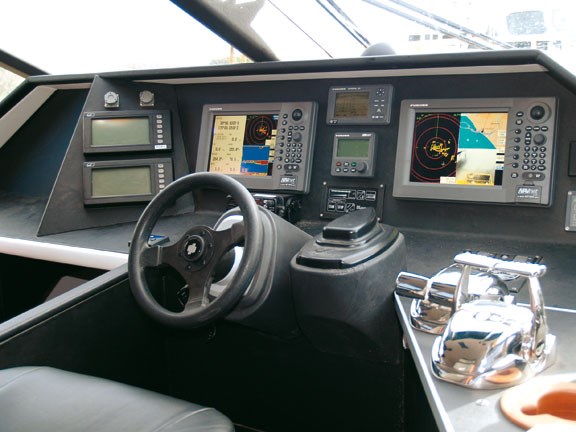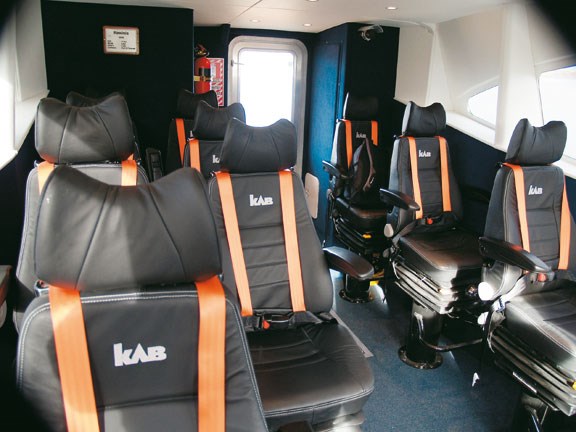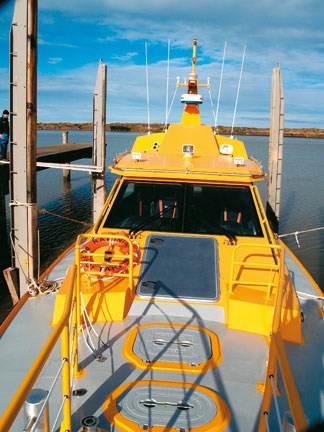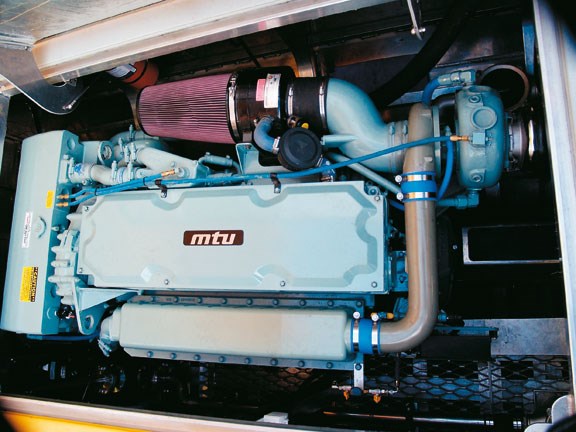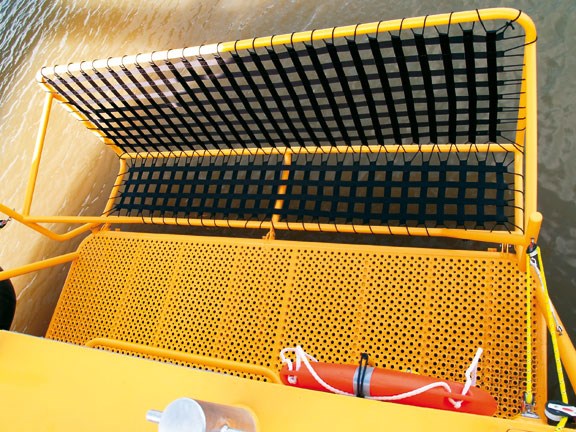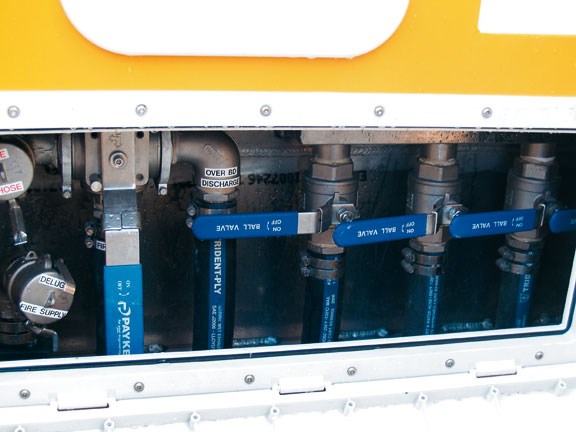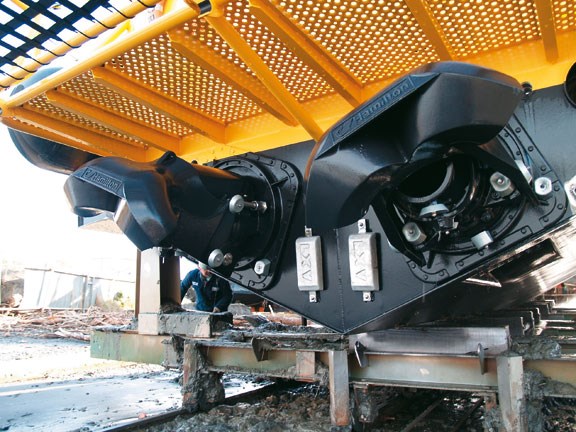 Style and stamina were two key requirements for the latest addition to the country's workboat fleet
Both were obvious when the new boat, Rawinia, started work at Port Taranaki last month; the style from the drawing board of Auckland's Bakewell-White Yacht Design – and the stamina built into her at Wanganui's Q-West Boatbuilders.
The multi-tasking Rawinia will be on call 24/7 as a support vessel for the Pohokura Gas Field production platform, about 15nm (28km) north of New Plymouth. Operated by a skipper and one crew, she will be used to take maintenance and technical staff to the platform and provide a safe environment for them in case of fire or major gas leak.
Two Series 60 MTU six-cylinder turbocharged diesels develop 740 horsepower (552kW) apiece and drive Hamilton 364 jet units to give the 20-tonne boat a top speed of 36 knots at 2300rpm.
"Each engine uses about 160 litres of fuel an hour at that speed," says Q-West general manager, Colin Mitchell.
Economical cruising for the 17.6m work boat is 26 knots at 2000rpm and the engines draw their fuel from a 3000-litre centrally located double bottom tank. "She'll easily cruise along with that all day."
Bottom plating is 6mm marine-grade alloy with 5mm on the topsides and superstructure. Rawinia's big Hypalon pontoons were built by Lancer Industries in Auckland and are fastened using a flange attached to an integral tube that is sandwiched in the boat's aluminium structure and through-bolted.
A key component in Rawinia's performance is the International Intersleek 970 foul release coating on her 1.6m draught. The coating was applied to the Auckland police launch Deodar 111 (also built by Q-West) and is a hard, non-toxic, silicon product that is extremely slippery when wet so that marine growth can't stick to it.
"It is expensive and the application must be strictly controlled, but 90 percent of our boat owners use it," says Mitchell. Q-West is one of only two operators in the country with the specialised equipment to apply the coating.
"It's best on boats that are always on the move. I saw one of the Kaikoura Whale Watch boats out of the water recently – the Intersleek coating on her was seven years old and still in fair condition." 
Two identical Pine Harbour ferries built by the company are using the product, one with the old Intersleek 900 version and another with the new 970. "The one with 970 is 3-4 knots faster at the same engine revs."
Once at the Pohokura platform, Rawinia will slot into a purpose-designed docking bay and the gasfield workers will disembark over the bows and up a ladder. Modifications were still being completed on this system at the time of launch, which is why she has the orange patch on each bow in the accompanying photos.
A Blue Arrow electronic control system will help with this operation. It's a boat-shaped horizontal control that falls to hand on the dash panel; the skipper points it where he wants the boat to go and the system coordinates throttle and jet unit bucket settings to take the vessel in the required direction.
Rawinia has seating for nine passengers and two crew; all belted into the specially imported KAB leather upholstered and hydraulically dampened seats. Occupants can dial their weight into each seat control and it is automatically adjusted to provide the most comfortable ride.
All round views are provided through 12mm tinted and toughened glass windows. "The boat is self-righting and the windows are designed to withstand the pressure of a complete roll over situation," Mitchell explains.
While the workers are on the platform, Rawinia will go into standby mode nearby and a deckhead-mounted CD player will help keep crew occupied.
A full galley (forward) is equipped with two-burner stove top, microwave and refrigerator – all electric and powered by an 18kVa Lombardini generator in a designated pump room under the wheelhouse.
A toilet, with 68-litre holding tank, is also forward (to starboard), and Rawinia carries 250 litres of fresh water for domestic use.
Cruisair reverse-cycle air conditioning maintains air temperatures inside the vessel for optimum comfort and the interior is lined with deep blue Autex marine carpet, topped off with Fast Mount vinyl covered marine plywood panels on the deckhead.
Ayres composite paneling, aluminium honeycomb panels with a paint finish bonded to the outside, are used on much of the interior for lightness, strength and ease of working. 
Situational awareness will play a huge role in the new boat's gasfield work and infrared sensors, mounted inside and outside the vessel, will provide early warning of any gas build-up. A deluge system, fed by her 650 litre per minute fire pumps, can envelop the vessel in a heat-dampening water spray and a self-contained ventilation system gives the occupants 10 minutes breathing space.
Colour cameras are mounted fore and aft on Rawinia's wheelhouse roof and interface directly with the Furuno Navnet screens on the dashboard, so the skipper has a choice of depth sounder/GPS chartplotter/radar or outside viewing via camera (or a split screen combination of functions) at his/her fingertips.
A full-width framework with web netting is fastened to the stern and lowered by block and tackle to assist in recovering people (or bodies) from the water. "The skipper can use the outside controls – or do it from the inside station using the camera," says Mitchell.
Communications are also important for the gasfield work and Rawinia is equipped with two marine VHF radios and two UHF radios for boat to platform work or talking to the wellhead control room ashore at Motunui, about five miles (9.26km) away. An aeronautical VHF is used for communication with helicopters.
Construction of the approximately $1.6m vessel took Q-West's 20 workshop staff just on 10 months, and she joins the company's rapidly-expanding portfolio of quality vessels already at work around the country and all over the world.
Rawinia, which will also be used as a standby pilot vessel, passed the rigorous "fit for purpose" inspections carried out by Port Taranaki Ltd and oil industry representatives in early August and was delivered to her new home port.
Specifications:  Rawinia
LOA 17.6m
Beam 5.4m
Draught 1.6m
Weight 20 tonne
Engines  2 x MTU Series 60 turbocharged developing 740hp (552kW) @ 2300rpm
Drive Hamilton 364 jet units
Controls Blue Arrow electronic
Fuel  3000 litres
Fresh water 250 litres
Electronics Furuno Navnet
Keep up to date with news from Trade-A-boat or like us on Facebook!