2009 Yamaha PWC models
---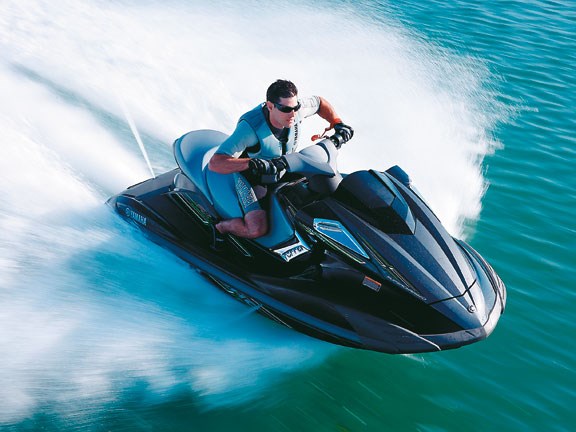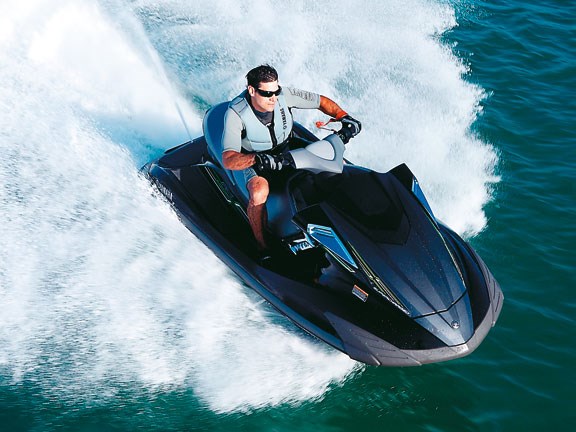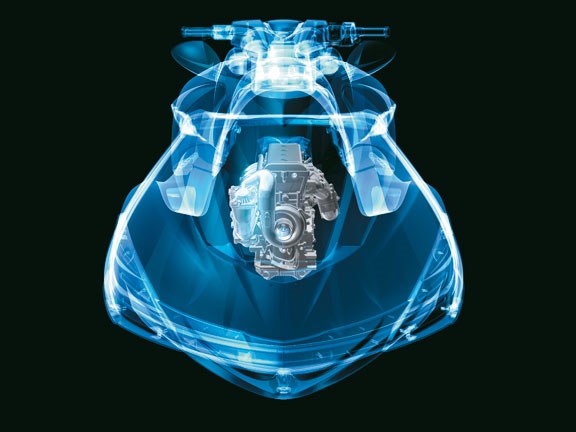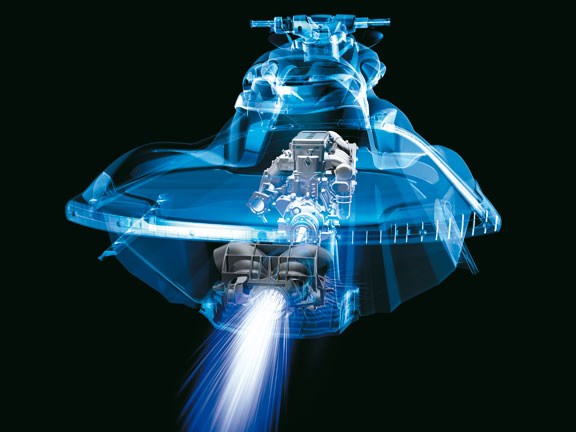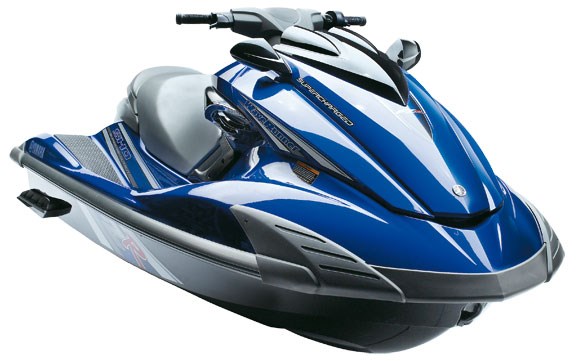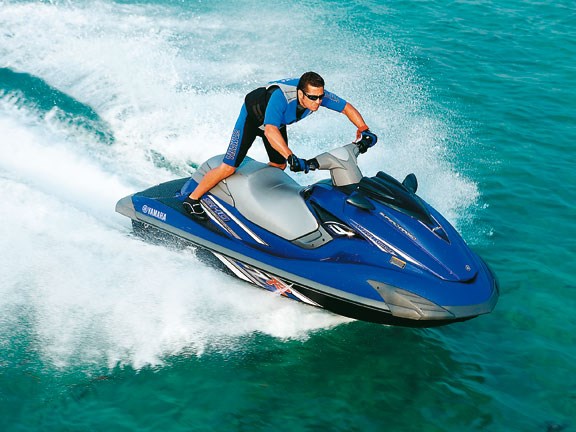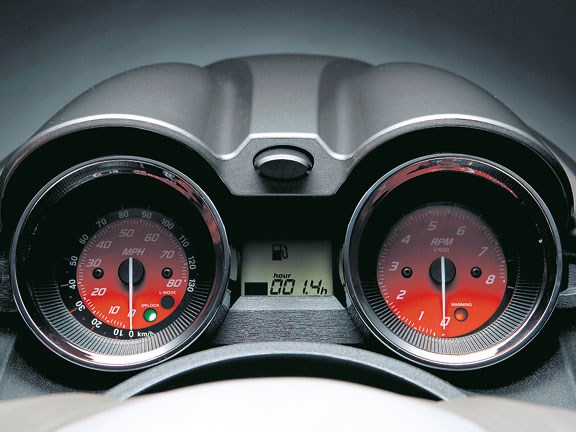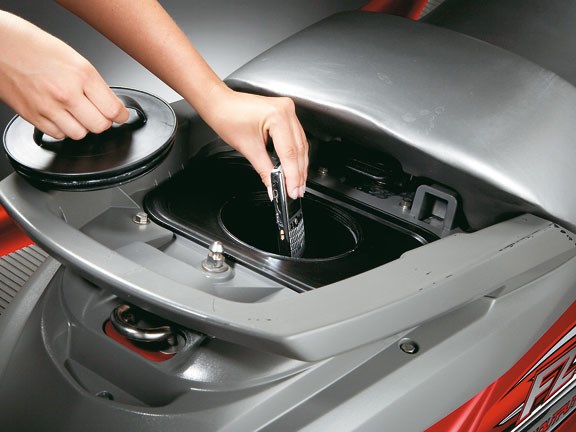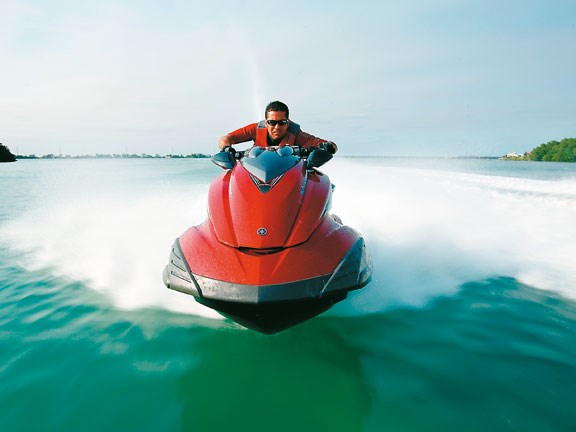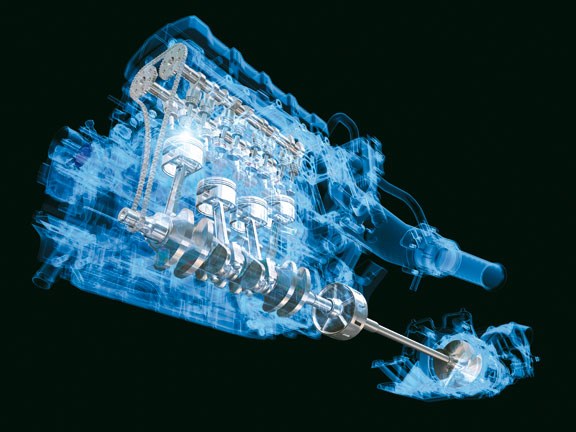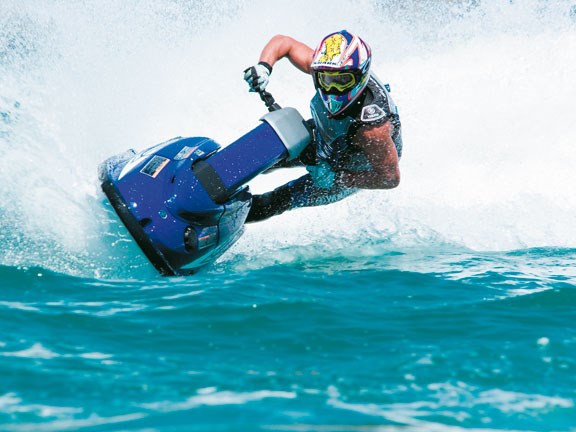 Unveiled to the media in Sydney late last year, the new Yamaha range introduces a host of hot features designed to enhance the riding experience. Chief among them is an exquisite, supercharged powerplant stuffed into the flagship models.
Of the 11 PWCs available for test rides at the launch, four were standout: the FZS, FZR, FX Cruiser SHO (Super High Output) and the FX SHO. All carry the same EFI engine – a 1812cc, four-stroke, four-cylinder DOHC mill fitted with an intercooled supercharger.
And as wow-factors go, it doesn't get much better than the arm-extending acceleration it produces.
On a more prosaic level, you also find yourself wondering: how are they able to fit that much muscle into a PWC – and keep it so quiet?
Horsepower's transferred to water through a 155mm high-pressure pump, and as it's a particularly lightweight engine, the power-to-weight equation takes on fearsome proportions. Consider that the FZS and FZR (the two, high-end performance machines – three-seater and two-seater respectively) are among the lightest PWCs in their class – 369 and 366kg (dry).
Still, it's not all about the horses – convenience and economy have also been addressed. By optimising valve layout (four valves per cylinder) and combustion chamber design, combustion efficiency has been improved. Which makes it the industry's only supercharged engine specifying regular, unleaded petrol rather than the more pricey, high-octane stuff.
And for those PWC riders harbouring a more eco-conscious heart and who are happy to forego the supercharged engine, there are two models fitted with a naturally aspirated alternative – the Waverunner FX Cruiser High Output, and the FX High Output. They use the same 1812cc block, but without the supercharger they offer better fuel efficiency (and thus a greater cruising range).
While all the new models are very slick lookers, the FZS and FZR are particularly snappy. They have new hulls and decks – designed to transfer all that power to the water in controlled manner – even when your throttle finger gets a little clumsy. The bow's fuller volume and hull's round keel makes steering and handling more intuitive.
They also have a new "telescopic" steering column. It's easily adjusted to the optimum position for riding in the stand-up position when going through choppy water, and the forward leaning position many prefer for sport riding.
All of the new models also have Yamaha's five-position quick shift trim system (QSTS). A handlebar fitted adjuster operation lets you adjust the trim of the pump in a five-step range, for a bow-up or down adjustment to suit the water conditions and rider preferences.
But the (slightly) more sedate sisters (FX Cruiser SHO and the FX SHO) have features you won't find on the sportier FZS/FZR models. They include Cruise Assist, No Wake Mode and Reverse Traction Control.
Cruise Assist maintains engine rpm at the desired level to free the driver from having to hold the throttle at a fixed setting while cruising. It's also easier for maintaining a constant speed when towing a skier or wakeboard.
With No Wake Mode, the speed is automatically maintained (approx 8km/h). Reverse traction control adjusts engine rpm and optimises pump efficiency when reversing.

SuperJet
For the racing-oriented, trick riders, Yamaha has also introduced a new version of its popular SuperJet. It keeps the same, 701cc two-stroke, twin cylinder engine, but has a new pump and a new ride plate position (moved further aft).
Those changes are designed to complement the new hull that has very different lines from its predecessor. It's wider at the front and narrower at the rear – a hydrodynamic shape designed to promote stability and "neutrality" when powering through tight corners. The deep lifting strakes on the bottom surface of the hull provide better grip while the increased water line length further enhances stability and minimises pitching.
The SportJets also have a new spring-assisted steering pole and handlebars.
Keep up to date with news from Trade-A-boat or like us on Facebook!