Stabicraft 829 SC
---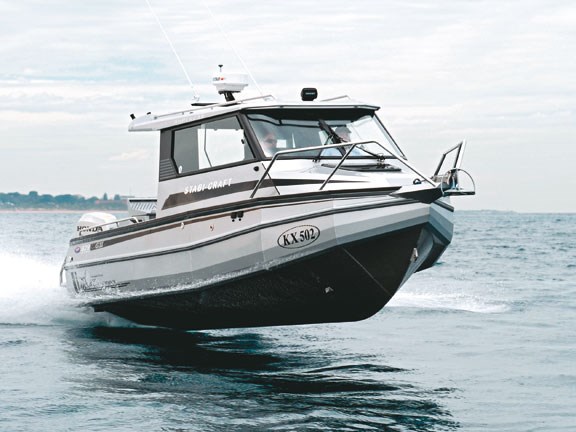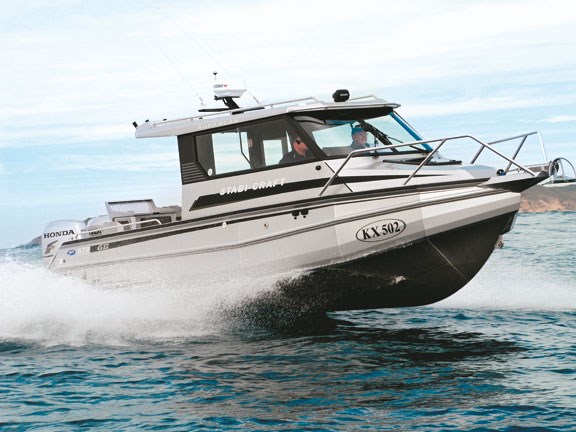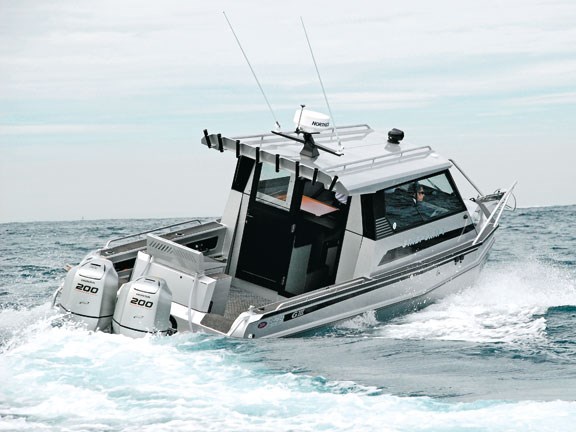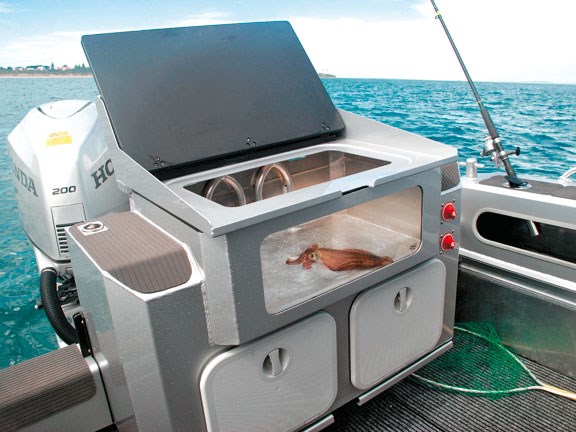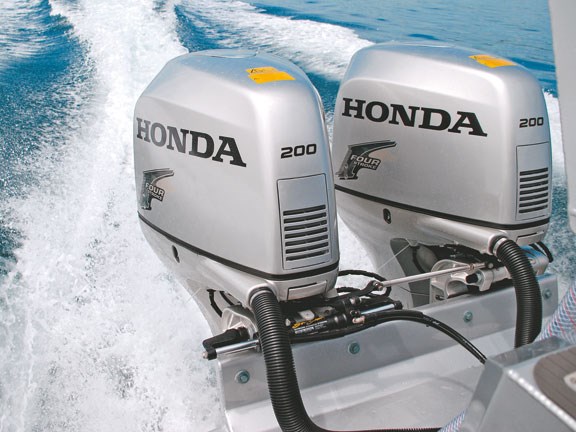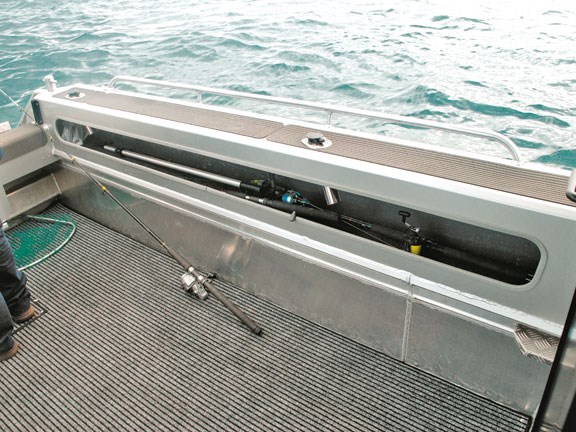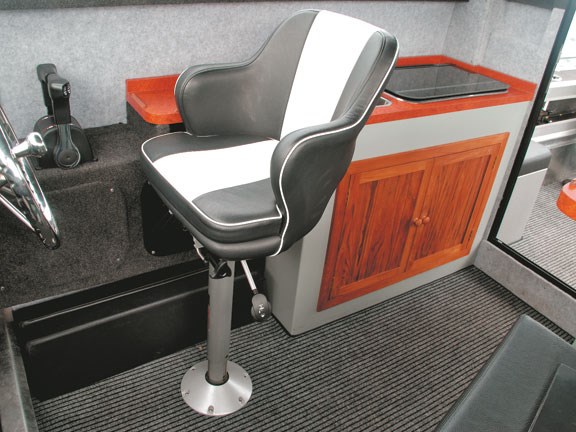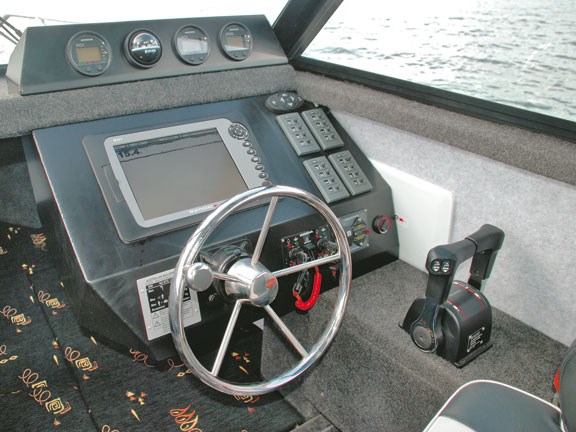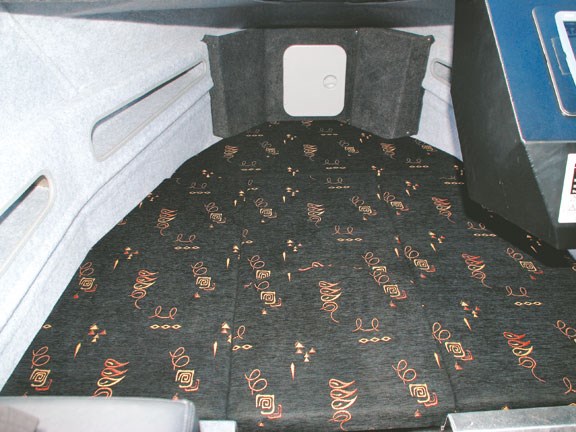 Practicality and unsinkability outweigh the looks department when it comes to Stabicraft fishing boats, as Paul Tuzson found out aboard the manufacturer's 829 SC GIII Weekender chasing some big-wave action in Bass Strait
Stability is paramount, with airtight chambers and massive stepped chine
The Stabicraft 829 is virtually unsunkable
Fishing is easy, with plenty of space and rodholders
The interior is warm and storage is maximum
The overall package, features and general design of the Weekender can handle just about anything
The Stabicraft 829 SC is a rugged-ocean and rough-weather performer.
Stabicraft boats are renowned for excellent performance in rough weather. This is not surprising, considering that the basic design was created for serious fishing out of Invercargill.
Stability and safety is partly provided by the composite pontoon consisting of a ring of airtight chambers. The other main stabilising feature is the massive stepped chine, which is actually the underside of the pontoon.
So the bow is shaped to cut through rough water while the stern gets the boat up onto plane fairly easily. The stem from under the bow eye and down around the curve is set at 42°. Under the boat, just aft of the curve from the bow, the figure reduces to 30° and then flattens out to 22° at the stern.
The encircling pontoon and another air-filled section in the centre of the hull mean that the 829 (and all Stabicraft) are virtually unsinkable. They also have a self-draining deck.
The large deck area of the 829 makes fishing easy. Two rodholders are fitted into each of the gunwales and another can be found on each side of the filleting board atop the fully plumbed livebait tank, while there are another eight across the back of the cabin overhang. Each of the storage areas in the side coamings is also long enough to take rods.
Storage is everywhere – under every seat pad (except helm), floor plates, bow and double cupboard under the bench.
A 100-litre freshwater tank supplies the sink and the stove runs on methylated spirits. A 45-litre refrigerator completes the galley package.
A Porta-Potti is located under the front squab just behind the anchor well, which is equipped with a power winch.
The interior of the cabin is completely lined. There's also carpet extending onto the rear deck.
There's also a diesel burning heater/demister fitted to keep the windscreen clear and the interior warm.
The high-mounted instrument set comprises a Honda multi-function digital tachometer/trim meter for each engine, a Honda digital speed indicator/fuel management gauge and a Ritchie compass.
The M121 combines radar, sonar and GPS input. There is also a Golight Stryker wireless remote-controlled searchlight rated at 500,000 candlepower.
The helm connects to a Sea Star forward-mount steering system linked to twin, counter-rotating Honda 200 four-stroke engines. It would also run quite nicely with a pair of 150hp units.
The standard option for fuelling the engines is a 380-litre fuel tank buried in the hull.
Specifications
(Price as reviewed $199,000)
LOA 8.95m
Beam 2.49m (external); 2.04m (internal)
Weight 1970kg (dry)
Deadrise 21.8º
Hull material Aluminium, 6mm (hull), 4mm (pontoon shell)
Fuel 380 litres
Engines 2 x Honda BF200, 60° V6 four-stroke
See Stabicraft boats for sale here.
Keep up to date with news from Trade-A-boat or like us on Facebook!