Aquatx Pro Sport 5.3 RIB
---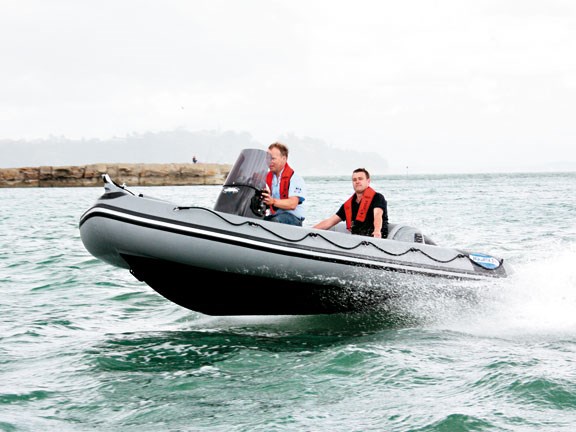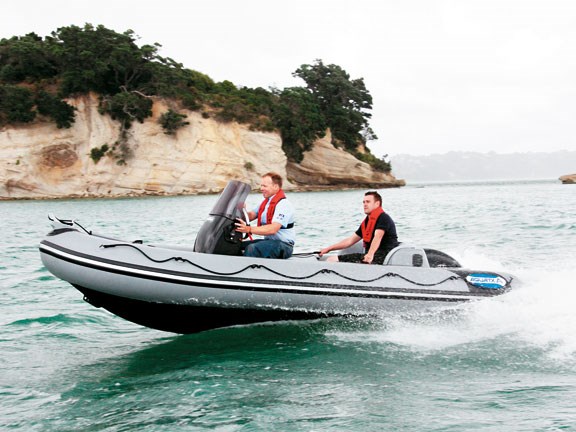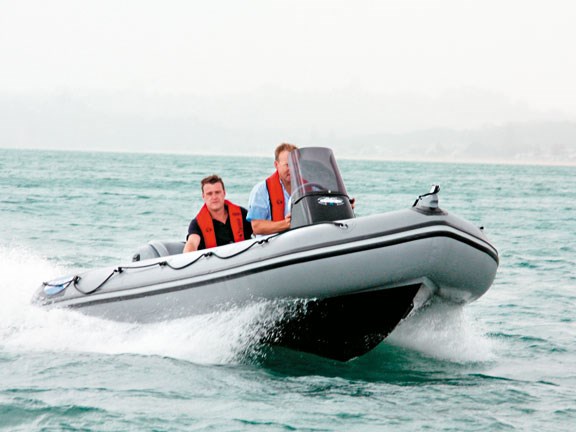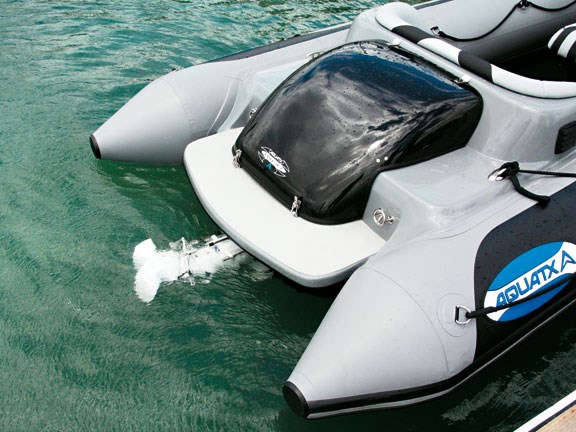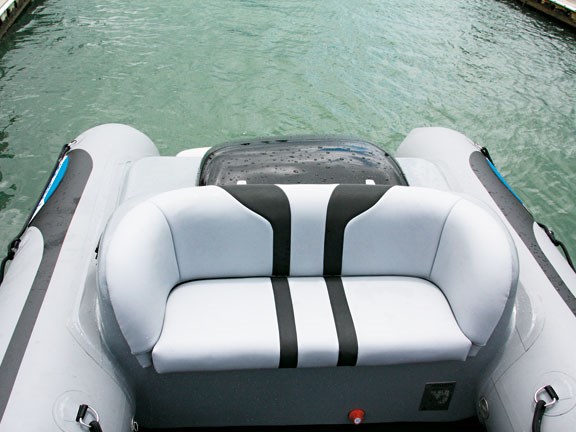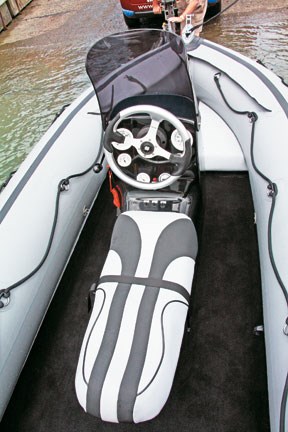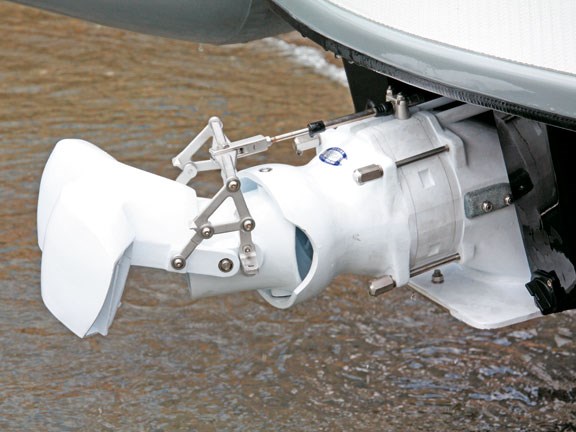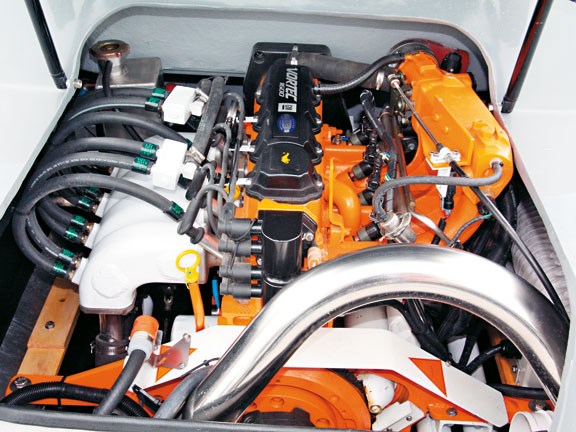 Aquatx has a reputation for fun high performance products that exceed the requirements for standard water-based activities. Its new Pro Sport 5.3 RIB continues the tradition.
Previously known as Euro Inflatables, Aquatx has expanded its range to include the Cobra range of kayaks and the "Pump" polyethylene sailboat.
The Pro Sport 5.3 has a deep vee, high-performance hull and was designed to provide a safe and stable platform for fishing and diving.
The 1.6-litre engine is manufactured by General Motors in the USA and produces around 95hp. With electronic fuel injection and computer controls, it has been marinised by Coggan & Williams.
Fitting an inflatable hull with a high-performance jet, Aquatx is aiming the boat squarely at the fun sector of the market. It's effectively a family-sized PWC that carries four to six people.
This boat is good, solid fun, but is also a practical workhorse. The lack of a propeller and the wide boarding platforms either side of the jet outlet make it an ideal swimming and diving platform.

Aquatx' inflatable range includes the smaller "Freestyle" pleasure range, the "Pro Sport" mid-range and the "Delta" range of 6m and 7m sport cruising boats.
The hull's constructed from 4mm marine-grade aluminium, providing a ruggedness that allows the boat to be run up on a beach without fear of damage.
Above the hull are 500mm diameter multi-compartment polyurethane tubes, providing the stability and handling that are the hallmarks of RIBs.
While standard Pro Sport 5.3 can be fitted with a selection of outboard engines, Aquatx has exclusive access to the race-proven Vortec four-stroke engines – and Coggan & Williams jet units.
A single-stage jet unit boasts a 6" stainless steel impeller and aluminium body. It's controlled by hand throttle control (with a finger-lift catch to prevent accidentally engaging reverse).
As well as the fun factor, the boat is a serious consideration for fishermen and divers who need a boat capable of operating in a few inches of water with no protruding propeller to snag. The boat should also find favour with conservationists and others who need to access shallow areas of estuaries.
The standard Pro Sport comes with a two-seater centre console with windscreen and sports steering helm.
Rev counter, speedo, temperature and oil pressure gauges are on the console, as well as a fuel gauge.
A heavy-duty anchor bollard and fairlead is mounted onto the bow tube. A spray dodger zips across the front (for dry storage space), though the padded bow seat is not usable with the dodger in place.
The interior of the boat is fitted with washable carpet, safety ropes and a double rear seat
Aquatx has a range of optional extras that can be fitted to its boats. These include integrated dive bottle holders (covered by a bow seat), stand-up console with 'T-top" bimini, upholstered seat/fish bin, rocket launcher tower, fixed bait board, ladder, fold back bimini sun top, music system, and navigation and working lights.
The boat has an alloy racing wheel fitted and is easily steered, even under full throttle, with two fingers. This makes for radical turns.
The jet unit provides almost instant power, and the boat leaps forward and up onto the plane without changing its horizontal angle.
The vee hull tracks the boat smoothly and she holds a straight line easily. It also provides a soft landing when leaping over waves and heading through the chop. The engine noise is less intrusive than expected. The jet unit has the ability to turn the boat into very tight turns.
The whole package weighs just 395kg. Earlier tests recorded a top speed of over 30 knots at 5500rpm with a full tank of fuel and about 400kg of passengers.
For more information visit www.aquatx.co.nz or call 0508 AQUATX.
To read more boat reviews like this, see the latest issue of Trade-A-Boat magazine.

Specifications
(price as reviewed $45,000)
Length 5.3m
Beam 2.1m
Engine Vortec 1.6-litre, four-cylinder EFI petrol
Jet unit Coggan & Williams, single stage jet with 6" S/S impeller
Fuel capacity 50-litre under-floor

Keep up to date with news from Trade-A-boat or like us on Facebook!