Fusion 40 Catamaran
---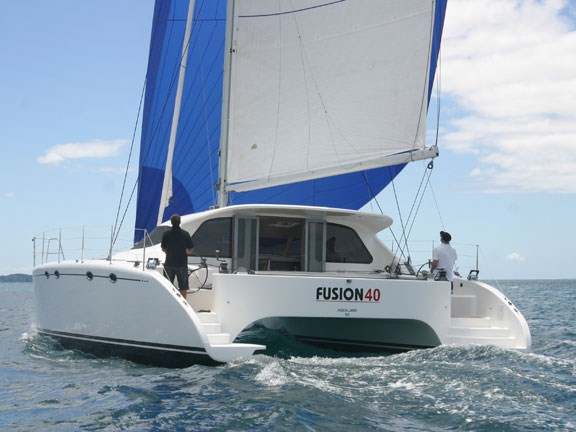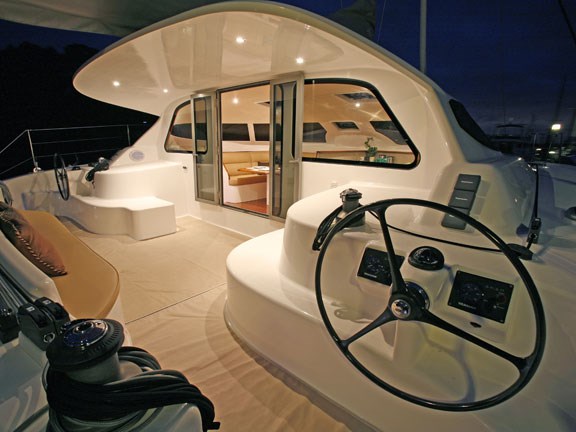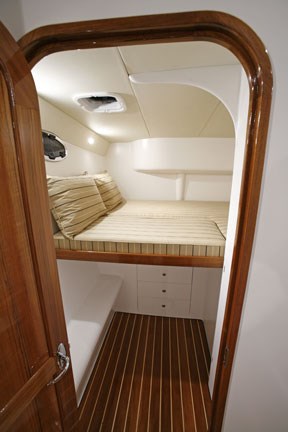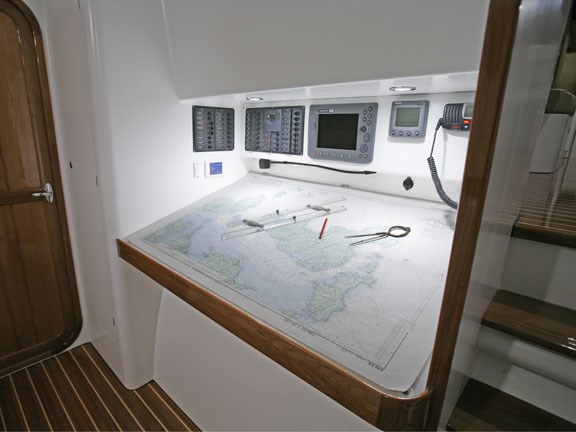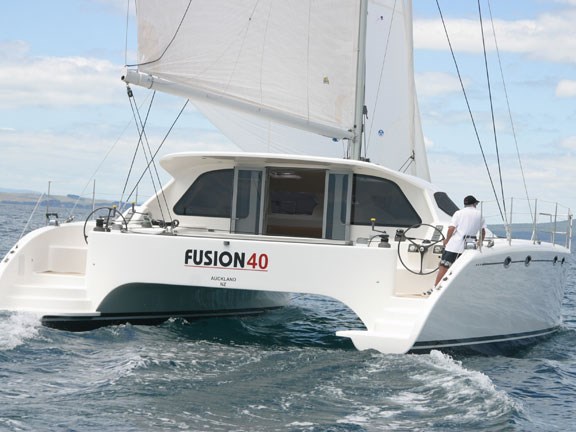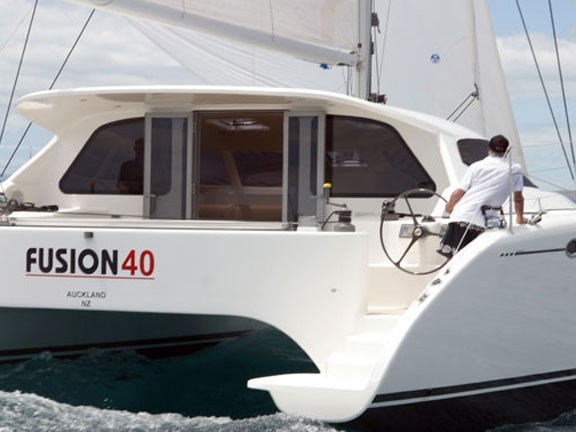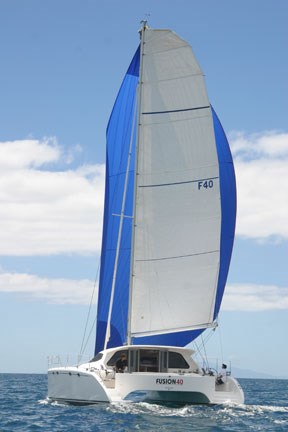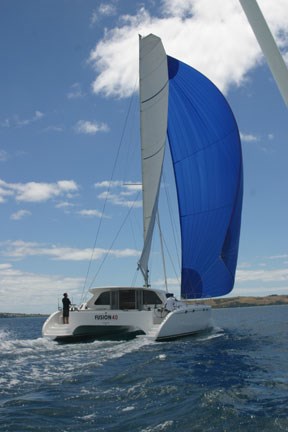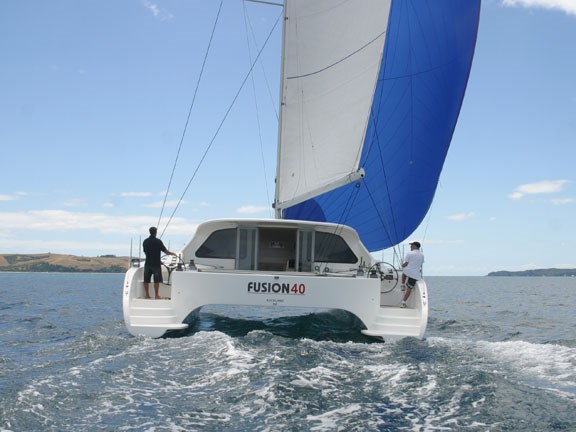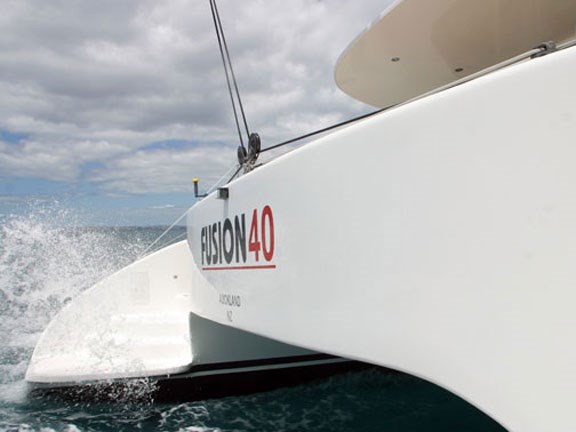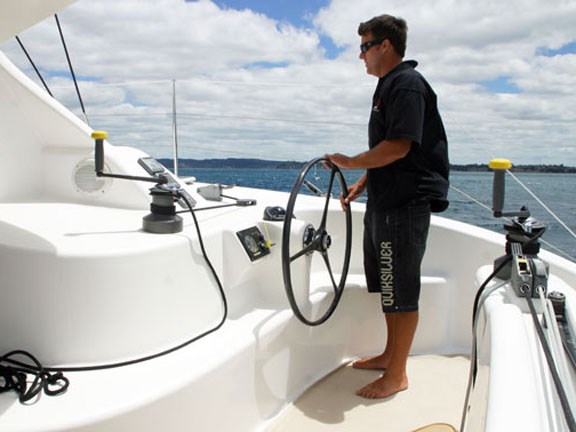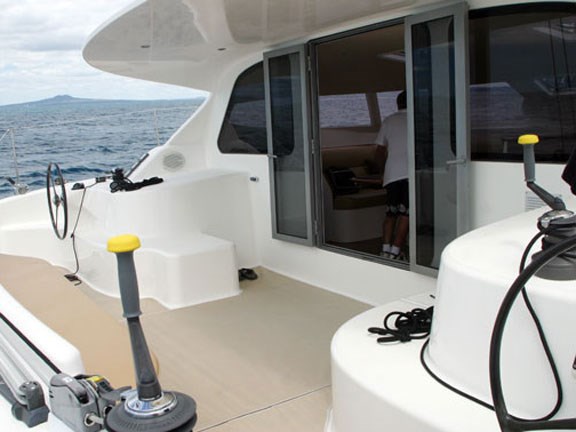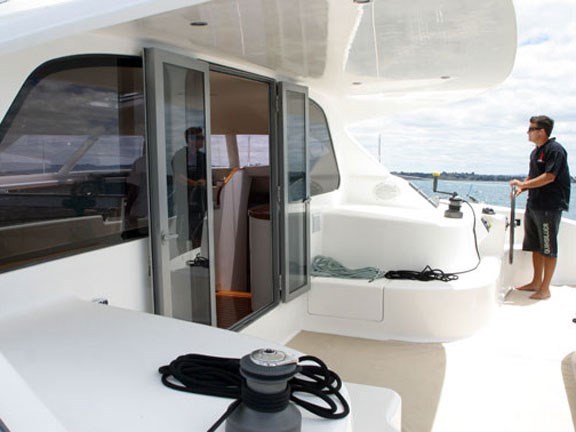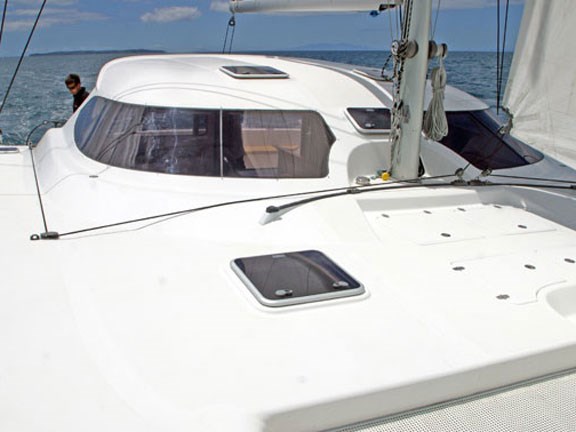 Bold, stylish and impeccably finished, the Fusion 40 kitset catamaran from Fusion Catamarans New Zealand brings to market a variety of build options from hull and decks to motor-away and sail-away turnkey packages
Designed by Australian-based New Zealand designer Gary Lidgard as a kitset build project, the Fusion 40 is an ultra-modern lightweight catamaran.
Fusion Catamarans New Zealand can offer the Fusion 40 in kitset form as hull and decks only or as a motor or full sail option with a variety of layout options.
The Fusion 40 would provide the ideal stepping stone for keeler sailors looking to move up into a performance-orientated catamaran with the space and comfort of two keelers.
With a clean and unobstructed deck layout, the Fusion 40 is less complicated and easier to manage than many similar size keelers.
The catamaran is a stylish off-shore cruiser with all-round sailing capability and live-aboard comfort, and represents outstanding value at less than replacement cost.

Fusion Catamarans' New Zealand agent and boatbuilder Denis Bettany says the Fusion 40 is a catamaran that should naturally appeal to the experienced mono-hull sailor looking for a well-mannered and easily-managed yacht that performs in all wind ranges.
The kitset option has progressively grown to include a full set of internal bulkheads and moulds to suit both charter operators and private ownership. Because the cat was specifically designed as a kitset, manufacturing tolerances are exacting with the moulds computer-designed and machined using state of the art five-axis router technology.
Construction is composite of vinyl ester and vinyl epoxy resins utilising vacuum infusion molding technology resulting in extremely fair, light and super-strong components and a gel coat finish comparable to any production yard.
The yacht is designed and manufactured to CE Class A certification standards.
Bettany says because of the composite nature of the hull and deck assembly, the Fusion is realistically beyond the skills of the backyard builder and would recommend that initial assembly at least be carried out with the help of an experienced boatbuilder.
The Fusion 40 catamaran has a 7.2m (23'6") beam and relatively high topsides.
All the primary sheets and control lines including main halyard and reefing lines run aft through clutches to the cockpit. The headsail is also self-tacking so there is nothing complicated about the boat at all. It's easily handled by a couple and with twin 29hp Yanmar diesel engines on sail drives manoeuvring the cat around in the marina is straightforward and predictable.
Lidgard has created indoor-outdoor flow from cockpit to saloon with twin glass sliding doors and full-width aft picture windows giving 360-degree views around the boat whether in the saloon or cockpit.
The saloon is large and comfortable with U-shaped squabs set around a large high-gloss table with the galley alongside to starboard. Additional counter space and galley storage is built in against the cockpit bulkhead. The combination of leather upholstery, cream vinyl linings, teak and holly floors, polished cappings and Corion counters create a stylish and luxurious retreat.
Access to the cat's accommodation is via matching timber stairways immediately inside the saloon, with the master cabin and quest cabin forward of the companionways, with matching en suites further forward with electric toilets and hot showers.
A third full-size bathroom and day head has been built aft on the port side.
The navigation station is located immediately inside the port companionway and features a full chart-size table flanked by an eight-inch C-series Raymarine radar/plotter/sounder, BEP switch panels and breakers and a repeater unit for the Raymarine instruments at both helm stations.
A combination of full headroom, topside windows and white gelcoat finish adds up to a light, airy, space finished in teak cappings and floors and cream upholstered ceiling liners.
Domestic galley appliances include separate upright fridge and freezer, oven and microwave and an option for an automatic washer/drier.
(Price as reviewed $845,000)

Designer Gary Lidgard
Build Fusion Catamarans (NZ) Ltd
LOA 12m (40ft)
Beam 7.2m (23'6")
Headroom 6'4"
Displacement 5750kg
Engines 2 x Yanmar 29hp
Water 800 litres
Diesel 400 litres
Keep up to date with news from Trade-A-boat or like us on Facebook!