Profile 750 Hardtop
---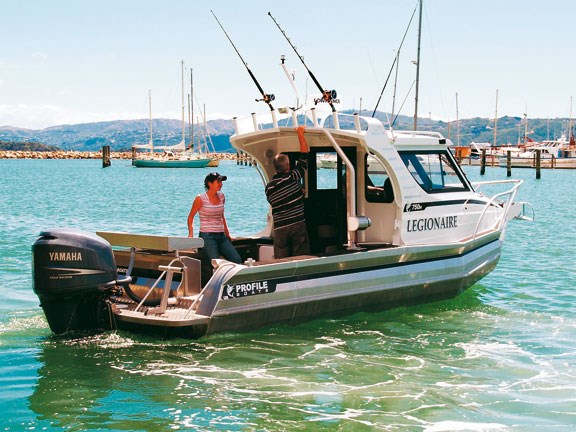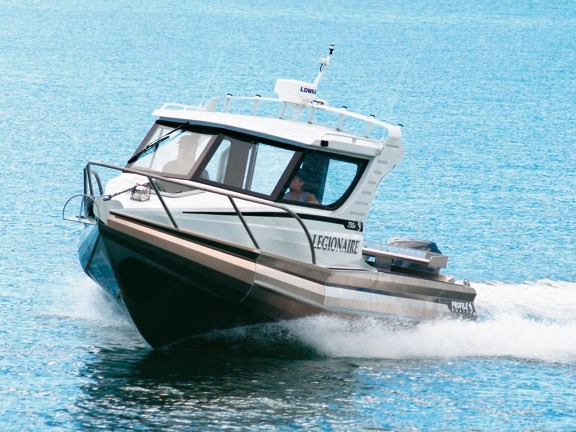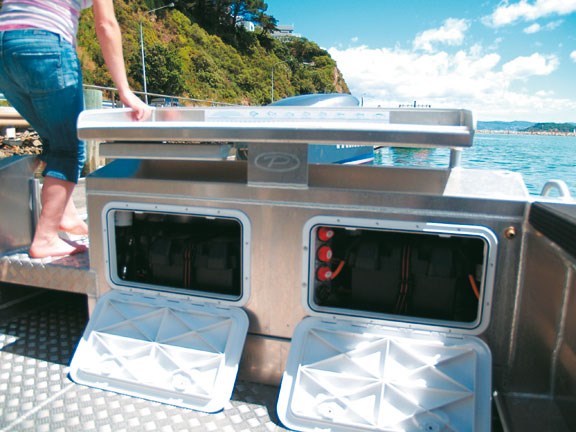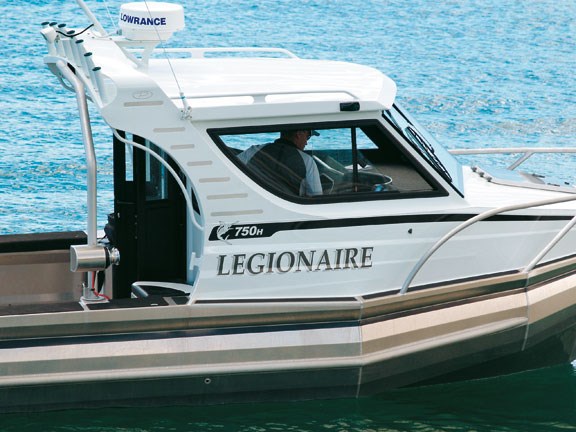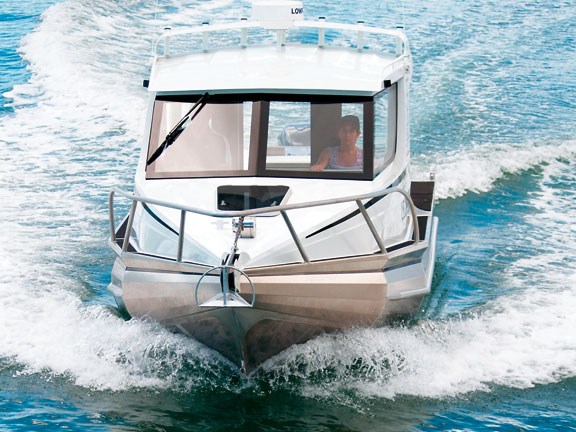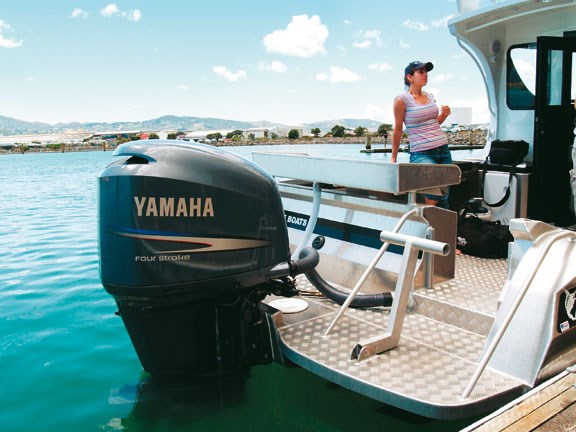 David Pohe went boat shopping last year with a wish list as long as Ned Kelly's charge sheet. After a few months with his new Profile 750H, he couldn't wish for more.
This Profile 750 can handle rough weather and features an oversize bait board, a gas cooker, a fresh water shower to rinse off after diving, a starboard step-through in the transom, soft ride, and good stowage spaces.
The finish on the Profile 750 ensures a modern style boat of high-quality with attention to detail
The 715mm high gunwale gives a secure feel when moving around the cockpit and, back here, the 2.1m interior beam reinforces the valid impression of useable space.
Comfortable cruising is about 40km/h (22 knots) at a shade over 4000rpm. The all-up towing weight of this rig is 2050kg. 
Pohe approached Firman's Marine Centre in Napier, where sales manager Steve Goss steered him towards the Profile range. He has ended up with a semi-custom boat quite different to anything else.
For rough water capabilities the Profile 750H has a 26 degree deadrise at the bow and 18 degrees aft.
"The new Profile has an incredibly soft ride and feels very solid," Pohe says.
Profile builder Mark Lincoln builds his boats with a little bit of rocker in the underwater sections, which gives extra buoyancy below the water, is stronger, and avoids flat plate surfaces that can pound.
A Simpson Lawrence electric windlass with remote control handles the heavy haulage end of boating, and the bowsprit keeps the anchor clear of the hull.
Inside, the 750H treadplate footrests are welded to the forward bulkhead and deep bins take care of stowage.
"We've gone all out with the finish on the Profiles," says Firman's managing director, Brian Firman, "from applying extra layers of undercoat to take out any stray grinding marks or blemishes, to ensuring a modern style boat of high-quality with excellent attention to detail."
Legionaire's domestic amenities are designed to cater for occasional overnight stays. A Weaver tinted hatch allows light into the forepeak and the bunks are wide and comfy, with enough foot room for a 1.86m person. A chemical toilet is hidden in the vee beneath them, accessible though a lift-out insert, and more stowage space is below them or in a full length bin to port.
An electric line hauler is mounted on a davit just behind the hardtop. The davit is neatly stowed behind the hardtop roof and pivots overboard when it's needed for line or pot recovery.
The gunwale is 280mm wide and features an addition from David and Fenella that may appeal to other boat owners who take large parties bottom fishing. The couple has glued thin foam rubber material to the gunwale top, which provides good grip for walking, comfy seating and a clearly defined perimeter to the cockpit.
Battery cables, engine control cables and the wiring loom are hidden behind a full-length panel screwed along the starboard side of the cockpit and shallow ledges run along each side. The deck is 4mm thick treadplate and a Rule bilge pump in a sump aft handles any wayward slops of water.
Three widely-spaced rod holders are set into the gunwale top and there are seven more on the rocket launcher that curves across the aft side of the hardtop.
 
The large, solid alloy bait board, with nylon cutting surface, allows two anglers to work side by side.
A gutter on the aft side drains through the Portofino deck, which also houses a small live bait tank to port. A wash down pump is located in the transom, with an outlet on the port side.
Lifting the squab from the port seat reveals a two burner gas stove with a 3kg bottle in the locker below. The starboard seat houses a sink and extendable fresh water shower head, which is fed by a 50-litre freshwater tank under the floor.
Legionaire has a 250-horsepower, four-stroke Yamaha outboard hanging off the stern, which Pohe says powers the Profile 750 to 61km/h (33 knots) at 6100rpm.
Specifications
Price (as reviewed $145,000)
Length on deck   7.5m (plus bowsprit)
Beam    2.6m
Bottom plate    6mm
Pontoons and hardtop   3mm
Deck    4mm
Horsepower range   200-300hp
Trailer   DMW tandem, single brake, multi-roller
Weight (towing)   2050kg
Keep up to date with news from Trade-A-boat or like us on Facebook!