VIDEO: Bonito 550 Sting
---
If all-round family boating fun and value for money top your wish list then the Bonito 550 is certainly worthy of closer inspection. It is a smart all-round package with a proven pedigree and a proud manufacturing history.
New hydraulic steering
All-purpose vessel suitable for family boating
Generous seating
Good fishing ability
Stylish presentation
Crisp boat handling
After reincarnating the Smuggler range in 2004, professional boat builder David Pringle has negotiated with receivers for the purchase of Bonito moulds. Pringle's first Bonito release is the 550 Sting, which is a lightly upgraded version of the popular Bonito 535 Profisher. This has been followed by the release of the larger Bonito 600 with further enhancements.
"Bonito Boats has an enduring reputation for quality and performance at a price and we're very wary of that. Essentially we've added only what we consider is justified and will add value to Bonito ownership," Pringle says.
In the case of the new Sting this boils down to the addition of hydraulic steering, teak trim on the cockpit combings and boarding platform, small tear drop cabin windows, a new boarding ladder arrangement and an optional washdown pump.
Smart package
The 550 Sting is an all-purpose boat with a level of refinement in keeping with wider family boating needs. This is demonstrated in the boat's generous seating plan and storage facilities and easy flow in and out of the small cuddy cabin.
The boat's fishing ability is as good as any boat of equivalent size and volume, and probably safer given the relative height of the cockpit combings.
The Sting 550 has faultless presentation and style, featuring quality stainless steel fittings, two-tone UV stabilised vinyl squabs and matching thigh pads, and velour squabs with thick colour-matched padded back supports on the internal parcel shelves.
The standard seating plan on the 550 demonstrator accommodates five with a single moulded driver's pedestal with storage within and a GRP king/queen seat on the passenger side with hinged storage access on the aft face. Twin bin seats fit neatly into the transom coving each side of the outboard pod.
The lion's share of cockpit storage is contained within the twin hatch under-floor fish bin, plus there are twin cockpit parcel shelves and under-seat storage bins.
The boat's single battery is secured under the transom and is flanked by a central recessed well for the outboard oil mix.
An optional pull-out wash down tap is neatly recessed into the transom. The stainless steel and nylon bait board drops into a central well on the transom and, with twin recessed rod holders on each combing, up to eight rods can be carried.
Visibility and protection from wind and spray is good but there's no hiding from the rain.
Construction and performance
The Bonito's hull profile presents a relatively steep forefoot and long fine entry to reduce pounding in a short steep chop.
Construction is conventional and proven with five layers of chop strand glass mat and a further two layers of 8:10 tri-axle over H3 timber bearers. The transom is constructed from three layers of 12mm ply and heavily glassed both sides. The hull, deck and internal cabin liner are all one-piece moulds adding to the boat's transverse and lateral stiffness.
Pringle says every Bonito leaving the factory will carry a CPC compliance plate attesting to the boat's construction and reserve buoyancy.
As a Bombardier distributor, all future Bonito's will be fitted as standard with Evinrude outboards but this, says Pringle, is entirely up to owners.
The 115hp E-TEC fitted to the 550 demonstrator falls midway between the 90hp and 150hp recommendation and proved more than adequate, delivering blistering hole shot and a top speed of 42.5mph recorded by GPS.
The addition of Ultraflex hydraulic steering to replace conventional cable steering delivers a crisper and more predictable edge in terms of boat handling.
To reads in-depth boat reviews, see the latest issue of Trade A Boat, on sale now.
Specifications Sting 550 Cuddy Cabin
(Price as tested: $61,385 – Packages from $49,950)
LOA 5.7m
Beam 2.24m
Deadrise 21 deg
Weight on trailer 1300kg
Rec hp 90-150hp
Fuel 120 litres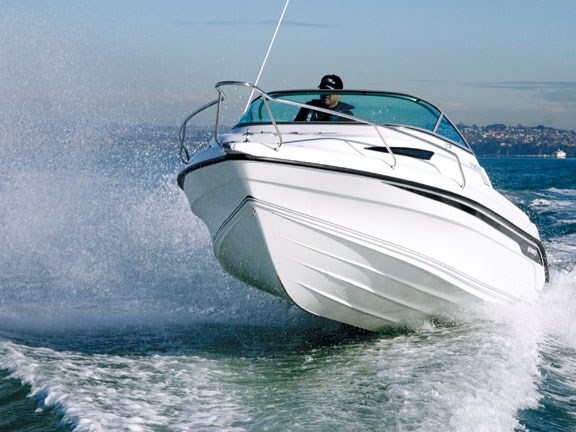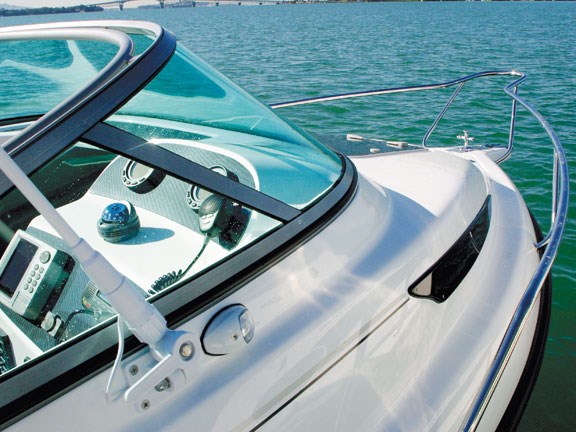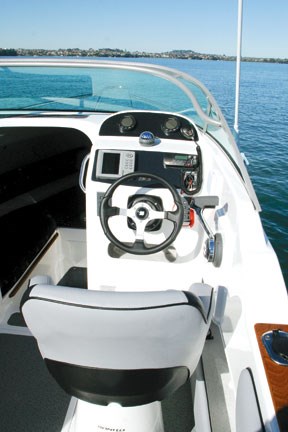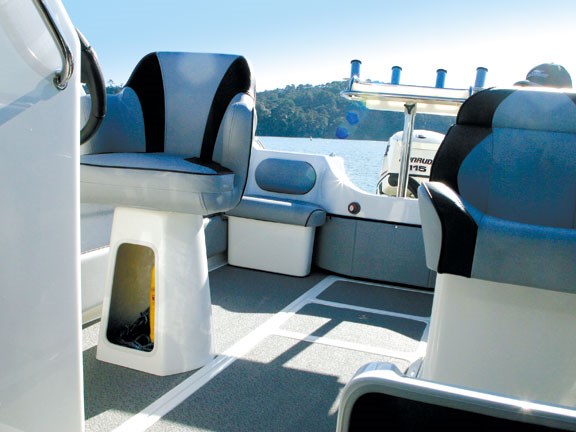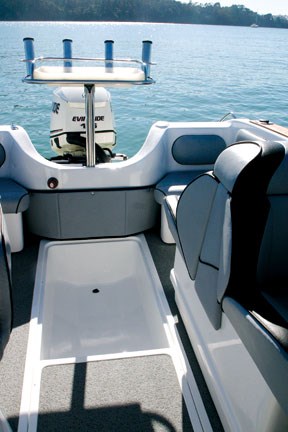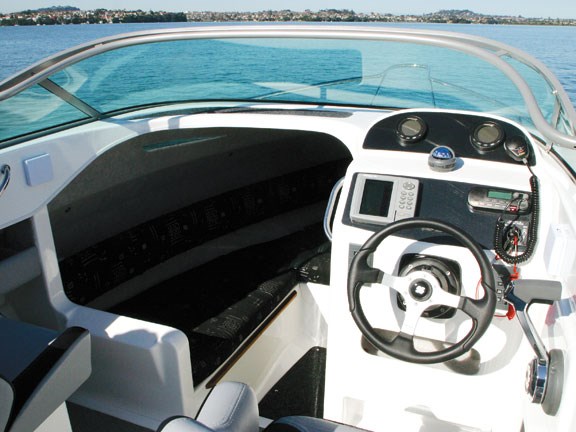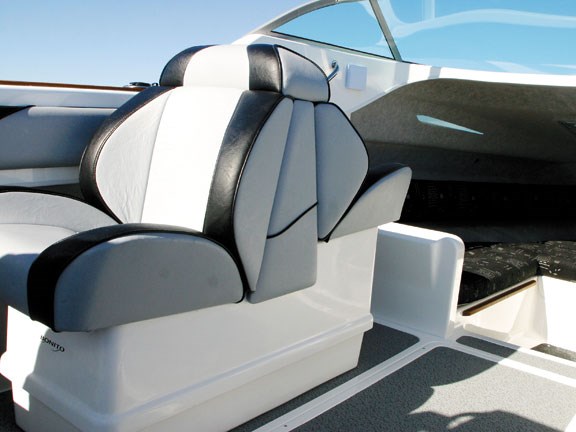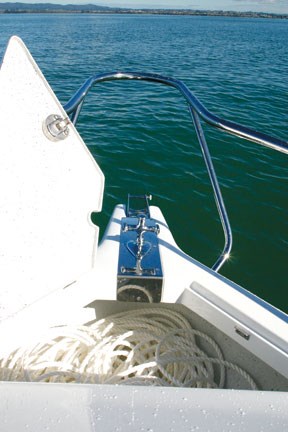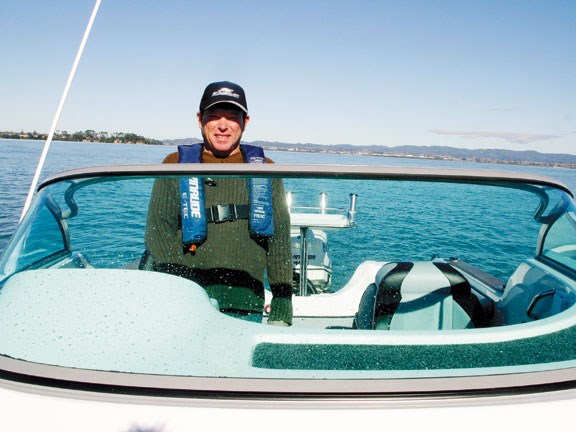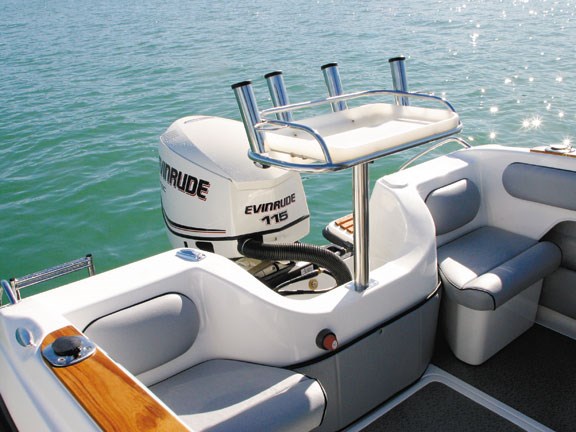 Keep up to date with news from Trade-A-boat or like us on Facebook!