Atomix 500 RIB Centre Console
---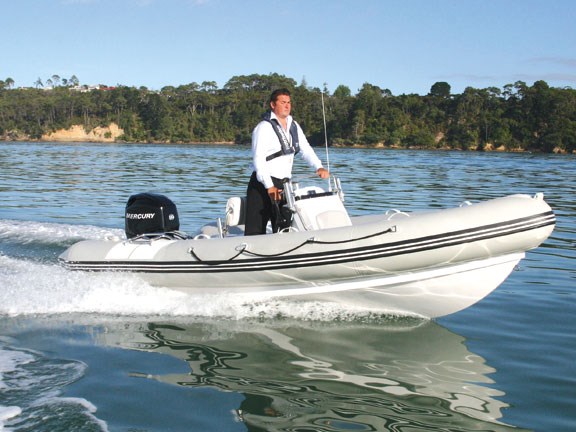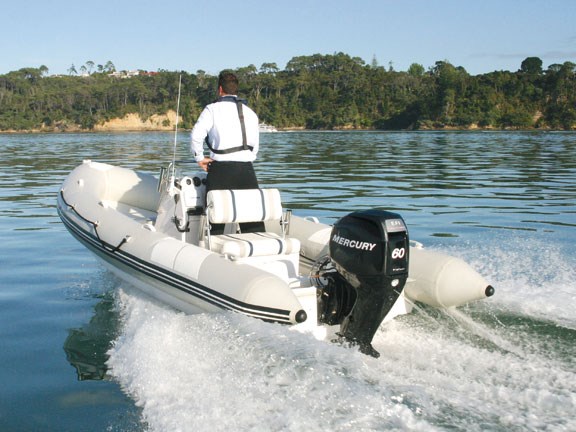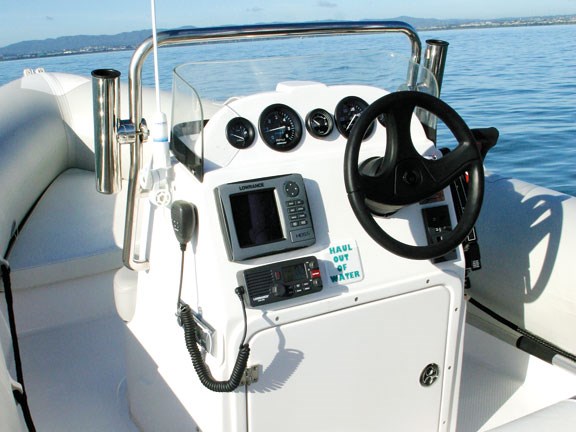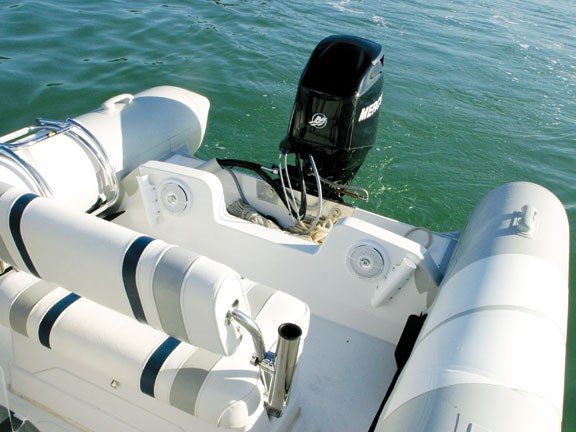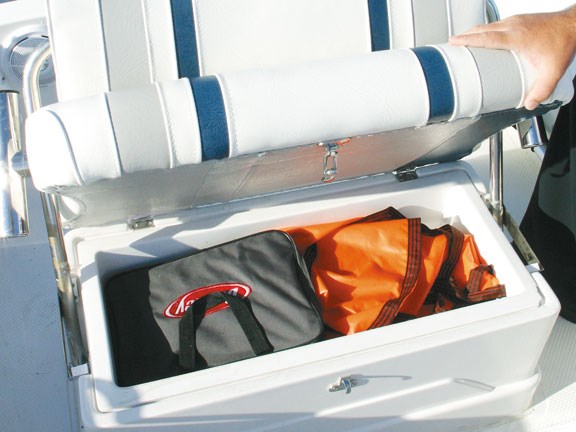 Trade-A-Boat recently took delivery of its new photo boat – a five metre Atomix RIB. Not only does it make for a great photo platform, but it's also a supremely versatile vessel.
Multi-purpose, affordable RIB
Smooth ride
Comfortable seating
Easy to tow
Low-maintenance and easy to use
RIBs (rigid hull inflatable boats) have become popular vessels in recent years, regarded as easy-to-handle, all-round family boats. Lightweight and easy to tow, they're a perfect solution for families requiring a bit of flexibility: fishing, diving, water sports, or just relaxing.

North Shore's Atomix Boats produces a range of RIBs designed in New Zealand but manufactured in a purpose-built facility in China. The boats are well-constructed, perform well, and are within the reach of the budget-conscious boatie.
Construction
The moulds used in the China factory were built in New Zealand, overseen by High Modulus. Hand-laid, GRP composite is used for the hulls. Tubes are manufactured from PVC fabric (1.1mm thick) and carry a two-year warranty, while the GRP hull has a five-year warranty. Hypalon is an option for extra durability.
Each boat has five, separate inflatable compartments, so even if one is punctured the boat can still be driven safely. Sturdy rubber fender strips on the outside of the tubes provide added protection, and textured reinforcing pads along the top of the tube act as seats.
With a beam of 2.30m the 500 RIB is wider than most comparable boats on the market. This makes it very stable, both at rest and underway, while the 23-degree deadrise contributes to a smooth ride through a chop. The 5.05m hull only weighs 360kg, so power requirements are modest.
This boat is fitted with a 60hp four-stroke Mercury Bigfoot – and performance is pretty hot. The 70-litre, underfloor stainless steel fuel tank (positioned well forward to help keep the bow down) provides a healthy range.
Layout
The 500 RIB is a centre console model, available with a bench or jockey seat layout. We opted for the bench variant. It's back rest flicks forward, so the bench also becomes rear-facing seat, ideal for fishing. There's another seat forward of the console, as well as the squab seat up front. All up, comfortable space for four adults.
There's good storage under the seats, as well as an anchor locker under the forward squab. The fuel filler is located under the bow squab. Unfortunately, there's no anchor bollard for the warp.
Visibility from the helm is great, and the low windscreen offers reasonable protection from the wind. A bimini top is available as an optional extra, as are a rocket launcher, fishing rod holders, ski pole and other accessories.
We've elected to fit six rod holders on this boat. Although the centre console does not have much dash space, it easily accommodates the Lowrance HD55 Fishfinder/sounder and VHF, as well as the standard Mercury gauges. We've mounted the stereo head unit around the side of console. Speakers are built into the transom.
A number of grab handles are positioned around the edge of the boat. It also sports a stainless steel drop down boarding ladder on the starboard pontoon. A large scupper is built into the port side of the deck.
The engine well drains easily and provides good space for any working equipment. Two sealed inspection hatches are also located in the well for access to the automatic bilge pump or the bilge area.
Performance
The RIB offers a very comfortable ride. Underway, the large PVC tubes provide great protection from the spray, and the hull comfortably handles harbour chop.
She's exceptionally maneuverable and the Mercury is quiet and economical. Cruising at around 50kmh (4500 rpm) with three passengers and fishing gear, the Mercury used 32 litres of fuel for a 53 mile round trip.
Its maneuverability was well-tested in the shallows of Pakatoa Island on a light-tackle kingfish mission. The vessel was responsive when chasing down the kingies on light line and also gave the angler the ability to maneuver around the vessel easily.
Stability at rest is exceptional – thanks to that wider-than-average beam. Three large blokes standing on one side of the vessel made little impression on overall equilibrium.
The RIB is supplied on a single axle, galvanised, multi-roller trailer. Fully submersible lights, tidy mud guards and a webbed winch strap round out what is a very easy-to-tow vessel. Weight on trailer is just under 700kg, so the rig is towable with most family cars.
Read in-depth boat reviews in the latest issue of Trade-A-Boat magazine, on sale now.
See Atomix boats for sale here.
Specifications
LOA 5.05m
Beam 2.32m
Construction Hand-laid GRP foam sandwich with PVC tubes
Engine 60hp Mercury Bigfoor
Fuel 70 litres
Deadrise 17.5 degrees
Keep up to date with news from Trade-A-boat or like us on Facebook!