Yamaha WaveRunner FX HO
---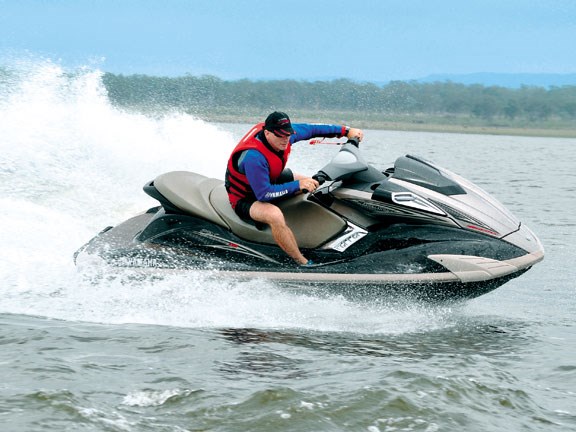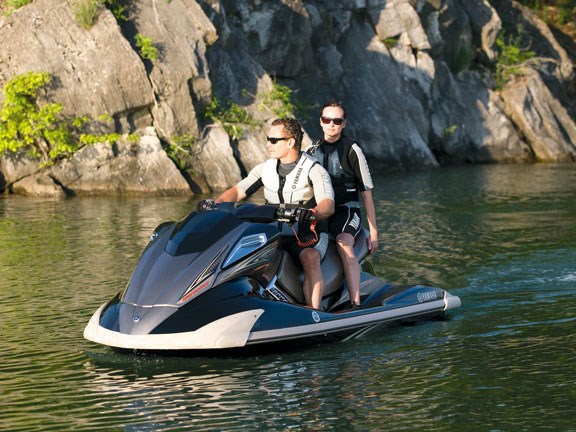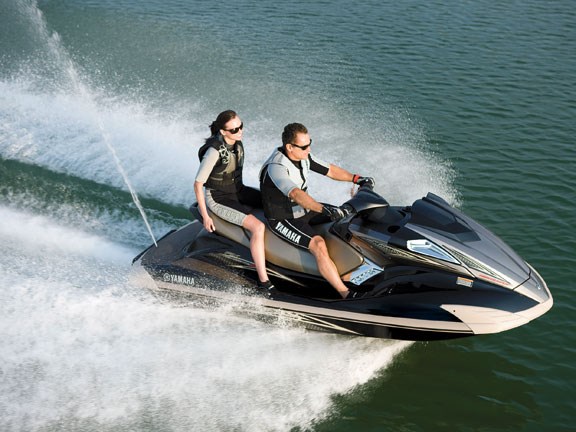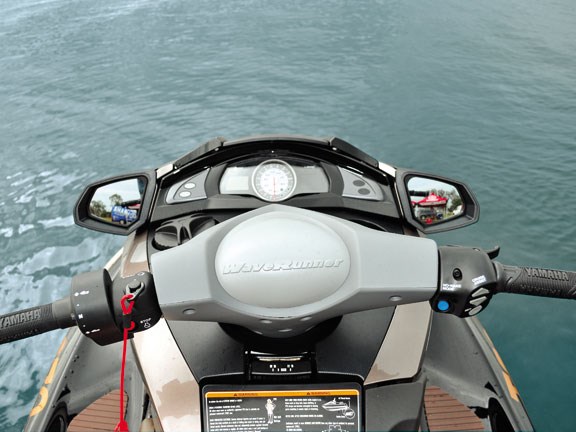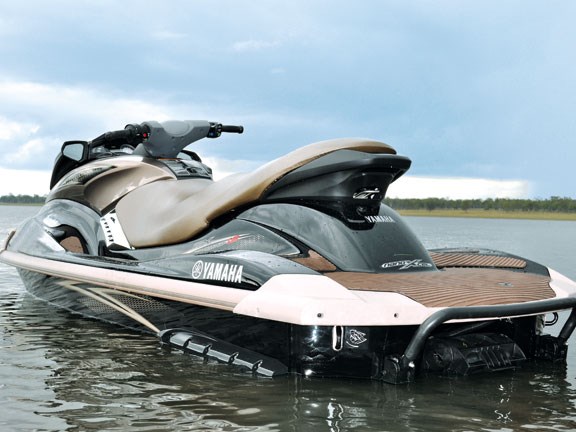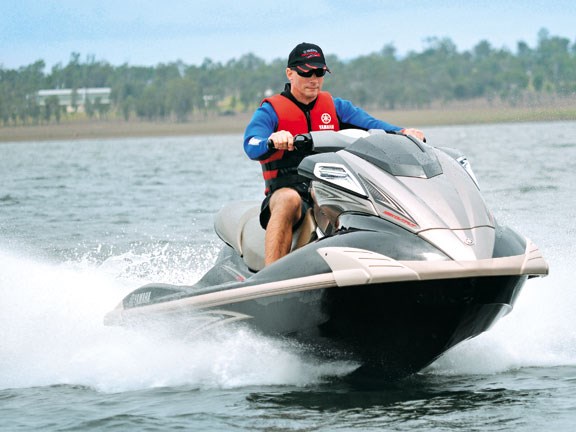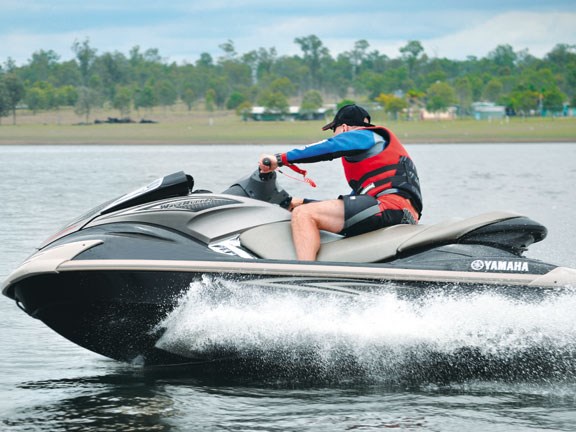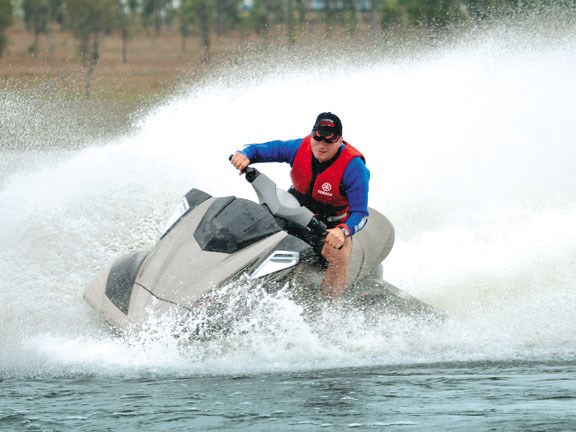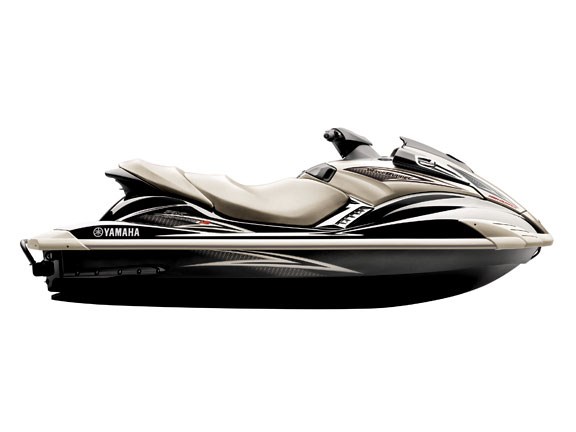 Cruising, skiing, boarding and fishing – this PWC can do them all
Value for money
User friendly
Good overall handling capabilities
Easy to handle and tow
Versatile
The Yamaha WaveRunner FX HO is a PWC that's a definite eye-catcher, thanks to the aerodynamic, flowing lines and design.
It can be used for many applications, including cruising, fishing, skiing, tow-in surfing and wakeboarding.
Weight watcher
The Yamaha FX HO weighs in at 360kg (dry weight), quite comparable to the weight of a well kitted out 4 to 5m boat.
Getting this PWC on and off the trailer is not a difficult task, even for the novice. For the beach launchers, naturally a bit of physical manpower and the aid of some inflatable rollers will have you through the shore-break and offshore in no time.
Under the hood
The Yamaha FX HO boasts a compact and lightweight 1812cc naturally aspirated, high-output motor, which includes EFI (electronic fuel injection) and YEMS (Yamaha Engine Management System). By creating such a motor, better power and economy has been achieved by Yamaha.
The controls are simple and include smooth and well-positioned steering control, throttle, trim and function buttons. Being as user-friendly as it is, it definitely takes the time out of having to fiddle around getting used to the controls.
Blast-off
The Yamaha WaveRunner literally blasts off when the hammer is hit. The FX HO is not supercharged, but definitely packs enough of a punch when it comes to getting "out of the hole" and up to top speed.
The initial launching power is fast, but smooth, and within a short space of time I had it cranked up around the 115kph (62.1kts) mark. Now that, apparently, is not the top speed and once worn in you can get a few more legs out of it.
She has so much power that having two adults riding while pulling the youngsters around on skis wasn't a problem. Another notable part of the performance was the vessel's handling during the speed tests. The FX HO has a progressive, stepper draft V-hull with an integrated bow spray guard. This design provides better manoeuvrability, stability, handling, comfort, and a dryer ride.
When it came to a bit of free-styling, you can throw this hull around throughout the speed range. But what I liked was the hull's ability to softly slide into tight turns rather than bite, which can be a lot fun if you can keep yourself under control.
Another two functions on the FX HO that contribute to its performance are the quick-shift trim system and cruise control. Just like on a boat, being able to adjust your trim to suit the conditions makes a big difference to the ride. The trim is mechanically operated by the left hand and is either clicked down to lift the bow, or up to lower it.
Setting the cruise control is simple and on long runs fatigue in the hand and forearm is definitely reduced, as well as the constant speed helping to maintain a smoother ride in rougher conditions.
What has it got?
The standard layout includes 89.6L of storage, which consists of a 75L cooler, rear storage tub and glovebox. Other features are easy-to-read digital and analogue gauges, dual convex mirrors, four-step tilt steering, comfortable seating, a large reboarding platform at the stern (with a small step-up ladder), and Yamaha's trademarked visibility spout from the rear of the craft.
Also of note are the NanoXcel deck and hull, the slant-detection switch, the multi-function meter, the "industry first" remote-controlled transmitter, security mode/low-rpm mode, the scavenger-pump assisted wet sump, 155mm hyper-flow jet pump propulsion system – with newly designed three-blade stainless steel impeller and 87mm diameter pump nozzle and stainless steel impeller housing liner high-flow intake duct.

Fishability
Good power, stability and economy are what you get on the FX HO WaveRunner.
It has notable stability, cruise control, and no-wake mode. For fishing, this stability is a necessary characteristic to have when drifting or angling on the anchor, and when you have to move from side to side fighting a fish.
When it comes to trolling, the cruise control is a handy asset, and helps to maintain constant troll speeds.
The benefits of fishing off craft like these are you never have to rely on crew, because the craft are easy to handle alone, in offshore conditions and surf, and are fairly economical. A good start would be offshore safety gear, a decent GPS/sounder, a few rodholders, and a fish bag of sorts.
Read in-depth boat reviews in the latest issue of Trade-A-Boat magazine, on sale now.
See used PWC for sale.
Specifications
Engine type DOHC EFI four-cylinder four-stroke
Displacement 1812cc
Bore x stroke 86mm x 78mm
Compression ratio 11.0:1
Jet pump 155mm Axial Flow
Impeller Stainless steel three-blade
Length 3.37m
Beam 1.23m
Height 1.16m
Weight 360kg (dry)
Storage 100L
Fuel 70L
Riders Three
Keep up to date with news from Trade-A-boat or like us on Facebook!