Tender: Takacat Lite
---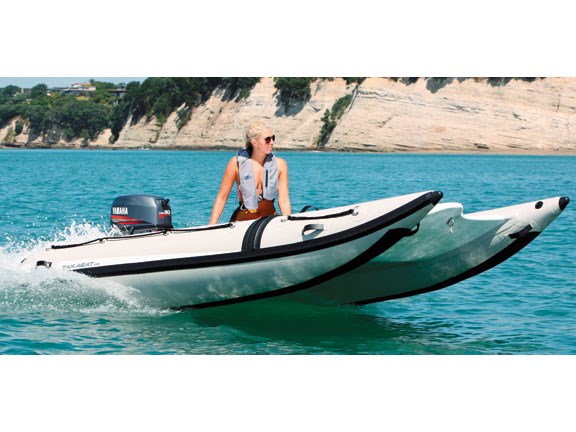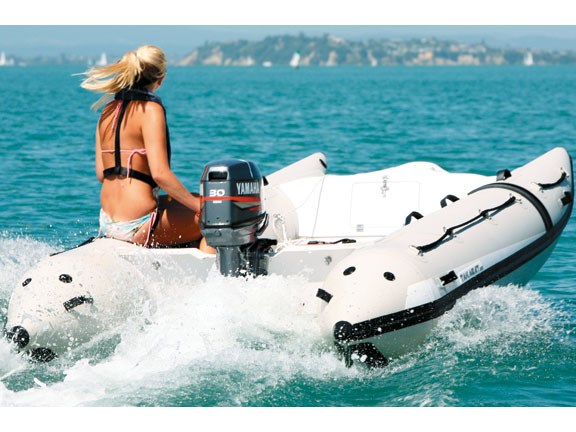 Takacat has a range of catamaran inflatable boats, which offer stability, safety and speed, with versatility and ease of use
Reduced windage
Low drag hull
Suitable for shallow water
Easy to handle
Excellent carrying capacity
The raised floor and quick drain transoms of these Takacat catamarans eliminate the ability to hold water, making the boats light and easy to handle on and off the water.
The unique designs provide quick and level take-off and planning, while the heavy duty bottom tube protection allows for shallow water operations – and you can land almost anywhere.
The Takacats sit flat on duckboards and decks, track excellently undertow and produce minimal drag. They perform well in multiple applications such as diving, fishing, camping, working, hunting, tubing and skiing.
Takacat has been chosen as the safety/support boat for the 2010 Rowing World Championships for stability, speed and low wake characteristics.
In addition to the Takacat's larger Explorer and Freedom series, the all-new Takacat Lite series is perfect as a smaller tender. At 38kg it's easy to handle, has loads of room for its size and best of all – it rows.
This is an excellent and innovative approach to the traditional inflatable tender. The reduced windage and low drag hull should make for easy rowing, and high speed when used with an outboard. While yet to take this vessel onto the water, we expect it to be particularly stable.
See the latest issue of Trade-A-Boat magazine for in-depth boat reviews.
Keep up to date with news from Trade-A-boat or like us on Facebook!