Mac Boats
---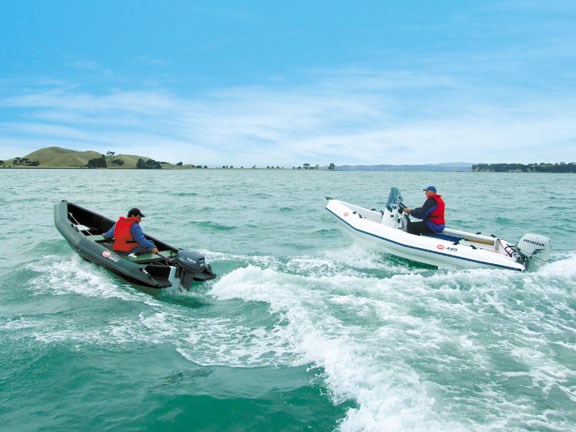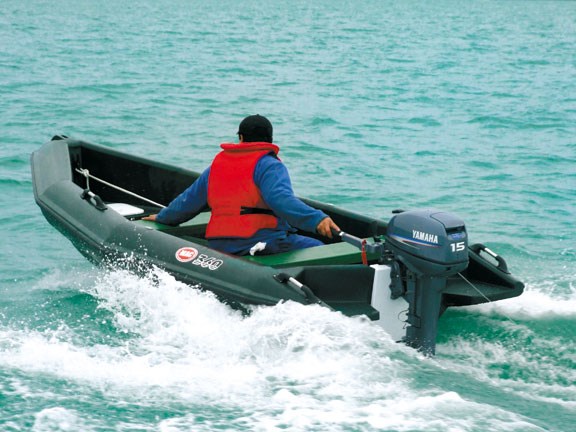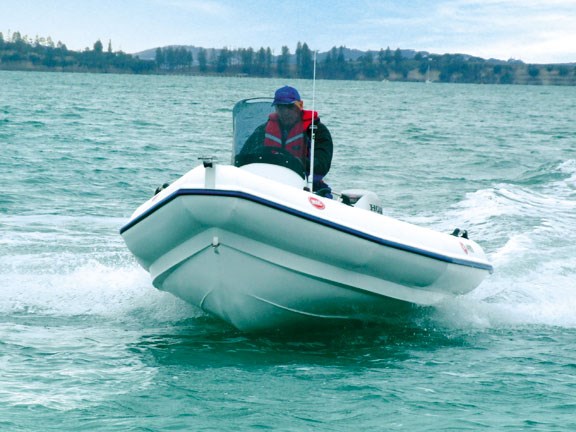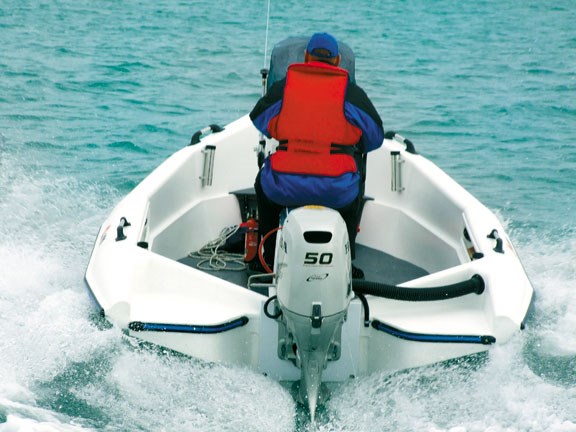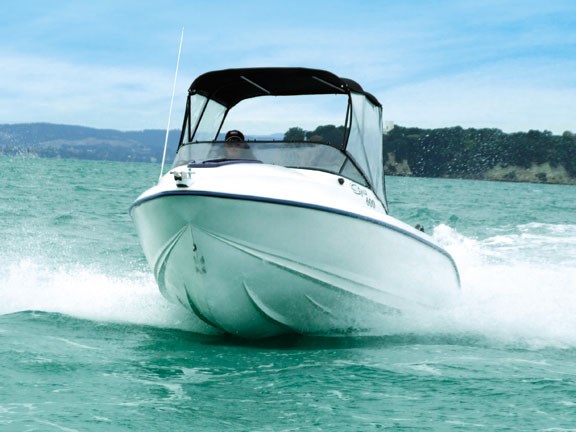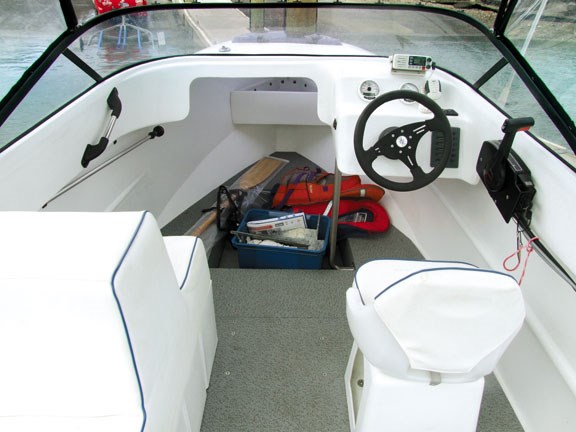 If value, strength, safety and practicality are key considerations, then Mac Boats deserve a closer look
Robust construction
Predictable performance
Low cost
No-frills interior
Maintenance free
Producing about 250 boats a years from its East Tamaki facilities, the Mac range features a variety of design configurations, extending from a 2.1m tender to the flagship Mac 600 Sport.
Construction
Mac boats are manufactured utilising the formac process, a plastics moulding technique developed in New Zealand.
Owner Garth Galloway says the rotational moulding process results in the inner and outer hull being bonded together, creating a one-piece hull that delivers exceptional strength and stiffness.
"Polyethylene is virtually maintenance-free. It does not corrode, rust or rot, does not suffer from osmosis or electrolysis and is impervious to petroleum and corrosive liquids," Galloway says. "Mac hulls are also colourfast and have a high resistance to heat distortion and can be plastic welded if punctured. Best of all polyethylene never needs painting and is UV-rated for well in excess of 30 years."
Hull thickness varies from about 5mm to 12mm, with much of the internal volume between the skins filled with expanding closed-cell foam, which further stiffens the hull and gives the boats reserve buoyancy.
Hull aside, most hardware fitted to the boats is conventional. The additional loadings on the transom are countered with a 6mm fabricated aluminium mounting plate for outboard engine installation incorporating a separate enclosed battery box.
Smaller Mac models utilise remote tote fuel tanks while the flagship 6m designs have an integral 80-litre aluminium tank that fits between full length plastic hull bearers and is capped with the screw-down cockpit sole.
The 360
The 360 was fitted with a 15hp Yamaha outboard, which is at the top of the horsepower rating, and proved the little boat could foot it "out there" with her bigger siblings.
Standard features are those you would expect on a dinghy – a small anchor locker in the bow, outboard bracket, cleat, a pair of seats, rowlocks, towing eye and a pair of grab handles.
Foam-filled and rated for three people, the Mac 360 is very stable and reasonably dry, with 450mm freeboard and a relatively shallow 10-degree deadrise. At 115kg a trailer will be required, but it's a nuggety performer and punches well above its weight.
Conditions on test day were not ideal for small open-boating, with a 15 to 20 knot northerly breeze and chop. But the little boat coped fine.
The dinghy's weight made it a little awkward getting onto the plane but once it was up it skipped along happily enough, with enough get up and go to get you to spot X quickly and efficiently.
Its robust construction, stability and reasonable payload make it an ideal candidate for the bach, with enough space to make it an ideal day fisher and enough horsepower capacity to tow toys and skis.
The 420
The 420 is available as a tiller-steer open boat, a sport model wrap-around screen and conventional king/queen seating, a fisherman with greater cockpit space and – as tested – a centre console.
Like a rigid-hulled inflatable, the centre console helm station is fitted with a small acrylic windscreen and a two-person seat positioned in the centre of the boat. This layout lends the boat to the full range of activities and provides easy walk-around access and space enough for the five-person rated capacity.
Standard features include fender strip, outboard bracket, anchor cleat and bin, towing eye, cable steering, electrical system (battery) and solid Nautilex floor – essentially a turn-key package. Other seating options are available, including a single skipper helm seat.
The 470 provides all the practicality and protection of a small trailer boat but with the feel and fun of a jet ski. The 50hp Honda had ample power, lifting the 335kg boat effortlessly and providing blistering performance.
Notable qualities included the boat's quiet progress through the chop.
The pontoon design is effective at keeping wash on the outside, though don't expect to stay bone dry unless you're prepared to idle home.
There is nothing flashy about the fit-out, and the cable-steering could be a bit more direct, but the handling is great and it's the sort of boat you can throw around with confidence. It does not dig in hard in corners or try and dislodge you from your perch.
The 600 Sport
The Mac 600 Sport looks conventional and it's a practical workhorse.
There's little in the way of comforts that would persuade me to choose it over the sharper, cleaner, lines of a fibreglass or alloy boat of a similar size. That was, however, until I saw the price. With hull packages starting at $21,695 inclusive, you're getting a hell of a lot of boat for your money.
It handles really well and is deceptively quiet punching through the chop, and polyethylene is warm to the touch, which is actually really nice.
There's nothing in the way of seating or covered storage under the cabin top and few frills to note. It is, however, unquestionably capable and conventional in design, with a moderate 18-degree transom deadrise, 650mm freeboard and effective variable chine rail and planning strakes.
Matched to the Mercury 115hp Optimax, the 600 is also a willing performer. At 635kg, the Mac Sport is a lightweight among its peers and this equates to fuel efficiency and a reduced requirement for grunt.
Add these benefits to its stability, maintenance-free longevity and ticket price, and you've got a winning formula for those boaties looking for the most bang for their buck.
Read in-depth boat reviews in the latest issue of Trade-A-Boat magazine, on sale now.
See Mac Boats for sale.
Keep up to date with news from Trade-A-boat or like us on Facebook!