Stabicraft 2150 Supercab
---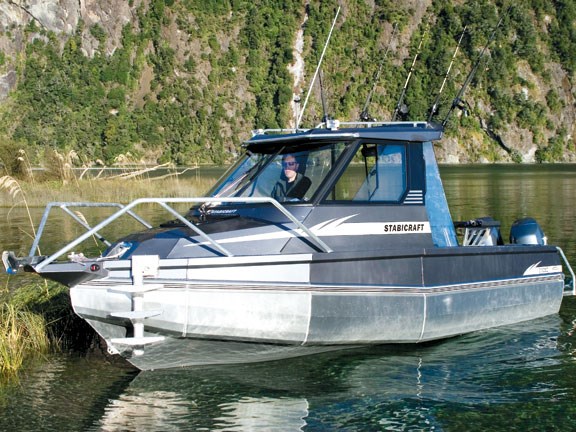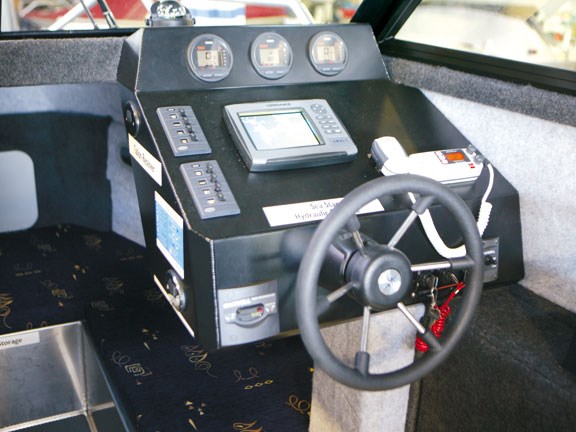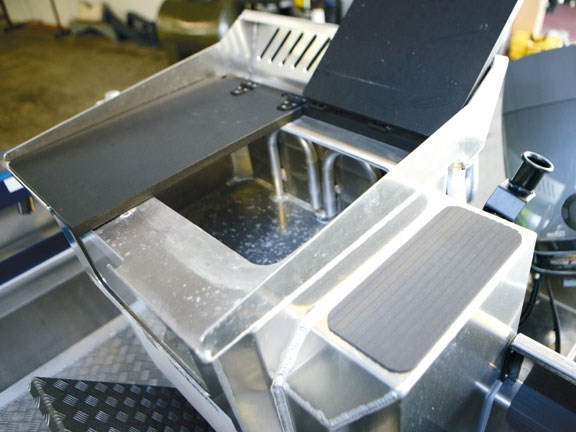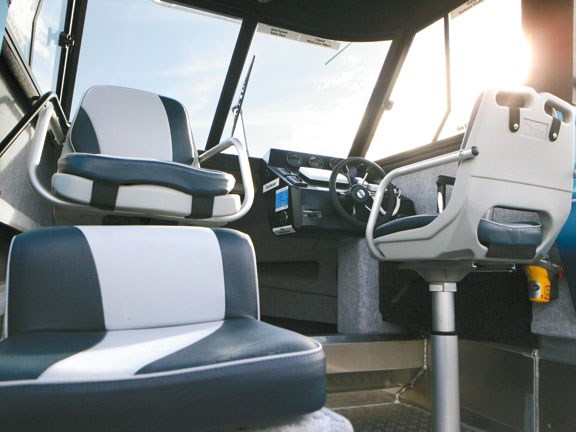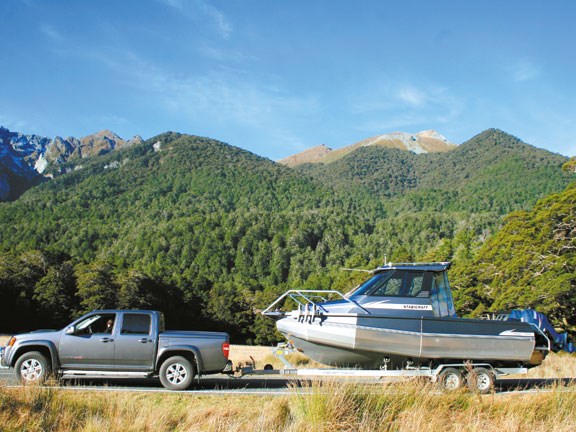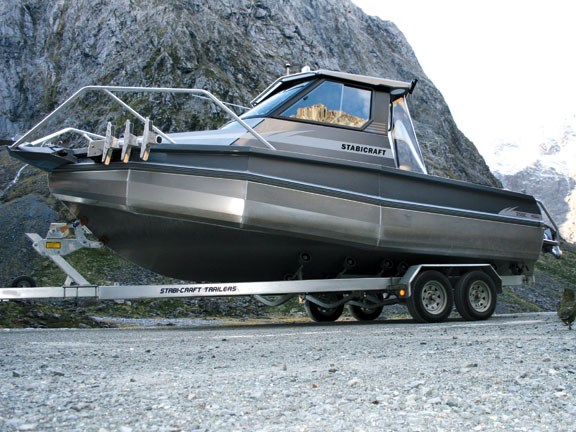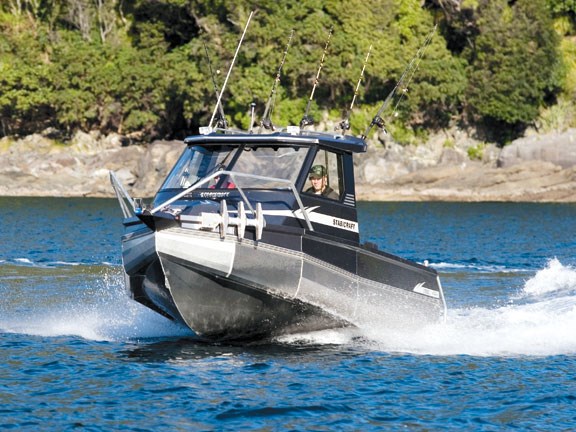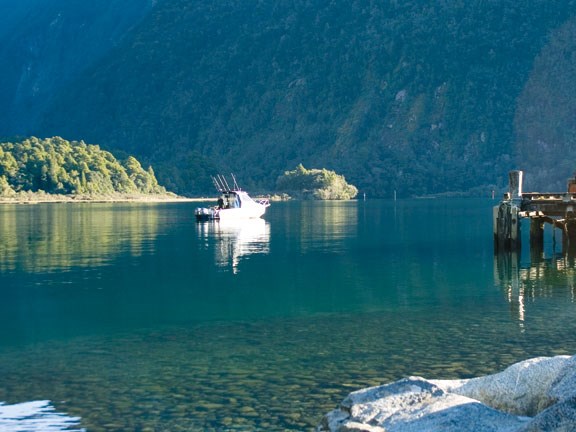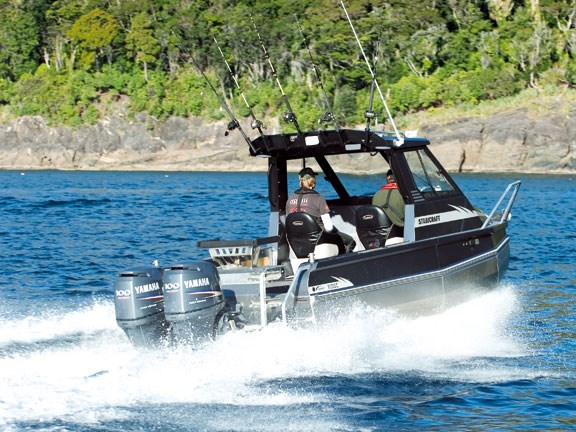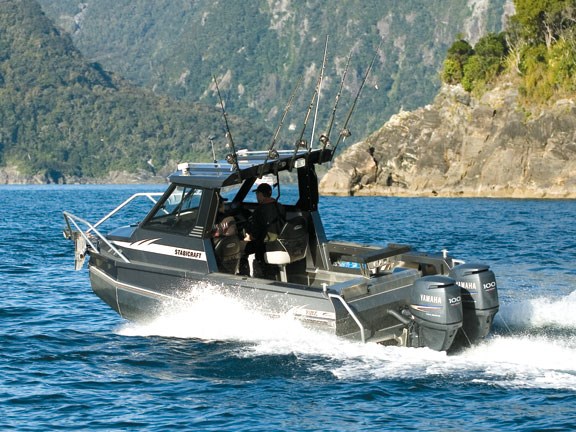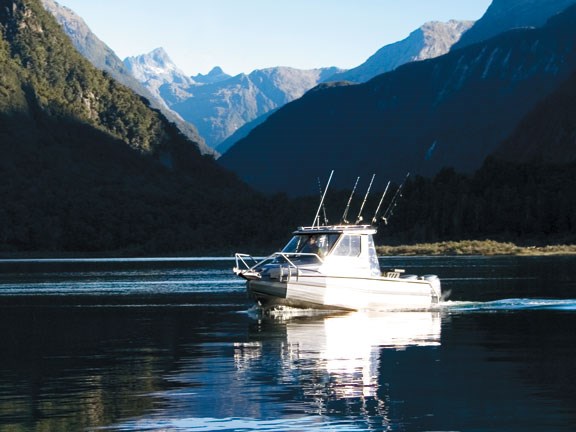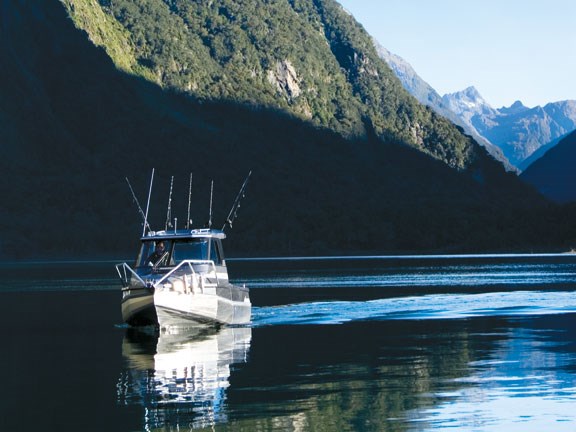 The 2150 Supercab is a good looking boat that performs like the workhorses its predecessors are renowned for being
Roomy supercab and plenty of storage
Predictable ride and stability
Easy beaching with bow ladder
Sporty good looks
Founded in 1987 by Paul Adams in Invercargill, Stabicraft has grown to hold iconic status in New Zealand.
The first boats were far from pretty but very practical, and they quickly gained a reputation as first-class workhorses for commercial and extreme end recreational use.
Stabicraft boats have found favour in almost every sector of New Zealand's boating industry, and are seen as both working and recreational boats around the world.
Stabicraft Boats' factory in Invercargill is an impressive and highly professional operation turning out up to 600 boats a year.
The brand also puts back into the community, donating several boats to all sorts of causes over the years. Paul Adams earned the New Zealand Order of Merit in 2007.
I tested the new Stabicraft 2150 Supercab with long-time customer and keen hunter/fisherman, Beau Rapley, in the Milford Sound.
In the water
Sliding the 2150 Supercab into the Sound was almost too easy. Beau commented that you had to be sure you had plenty of water when preparing to launch because she slides off the trailer with so little effort you could be caught short (or dry).
Jumping on board and adding my camera gear to the rest of the equipment – craypot, fishing tackle, safety equipment, wet weather gear and refreshments – I was concerned we would struggle with space. I need not have worried – with 1655L storage this boat is not short of places put stuff, and soon everything had disappeared under the bunk. With three of us on board and gear to cover every eventuality we still had space to burn.
Beau's helm side wiper was doing an adequate job of the frost, but we were thankful the side windows could open to give us a clear view of what is quite a narrow channel from the ramp to the sound proper. Once we got some sun on the boat the visibility from the large, curved glass windows was excellent.
Other impressive features of the cabin were the well laid-out dash complete with digital Yamaha gauges and fuel management system, and the Lowrance HDS7 chartplotter/sounder combo.
A top-notch optional extra fitted to this test boat is the twin upholstered Ocean bolster seats with flip-up front. The front section of the seat cushion flips up to give you extra standing room and lumber support.
The test boat is powered by twin 100hp Yamaha four-stroke engines. This is probably 10 to 15 percent more power than recommended as standard, but I think they are a very good match for this hull. Stabicraft boats have a reputation for being good load-carrying vessels and with the stepped in chimes that are features of the Generation 3 pontoons, the 2150 Supercab is no exception.
Handling and performance
Milford Sound is glacier formed, and more than 400m deep in places with sheer sides. To hit anything you need to be almost right on the wall. From a standing start the boats made effortless work getting out of the hole and quickly accelerated to a cruising speed over 30 knots. Pushing the hammers right down to 5800rpm, we were doing almost 40 knots and felt completely in control.
I trimmed the engines down a bit and started putting the vessel through some tight turns. She responded beautifully and was remarkably accurate on the helm. No Stabicraft is a race boat, but it performed in a predictable manner and at no time did it feel out of control.
At 12 to 15 knots the ride was excellent and even at 22 knots we only fell off a particularly sheer backed wave. In some tight spots around some rocks with a small lift dropping and picking up Beau from the shore, she was very predictable and easy to manoeuvre. This is partly due to the twin outboards. I feel the twin installation is a particularly good option on the wild southern coast for the security of the backup propulsion system. The only downside is the inability to easily sync the motors as you can on an electronically controlled diesel installation.
First stop – set the craypot
With two men and heavy pot hanging over the side I got to see the renowned Stabicraft stability in action. Only the smallest amount of tilt was noticeable and the guys had no trouble keeping a steady foothold while leaning well out over the side.
Next stop – Bottom fishing
Using the Lowrance HDS7 we found good terakihi marks in about 40m of water and proceeded to drift fish. Again the stability of the vessel was noticeable as we drifted very comfortably in a fairly slopping sea. We all had plenty of room to fish and prepare tackle when the sharks did their worst. There are ample rod holders and a good overhead rocket launcher. The baitboard on the test vessel is not ideal but Stabicraft has an optional.
Last stop – Southern Bluefin Tuna fishing
Although there was plenty of activity from birds, dolphins and seals, we did not see any tuna. However the boat rode very well at trolling speed and the visibility is definitely up to the task.
The Stabicraft 2150 Supercab is a smart looking, well laid-out, very capable vessel from an iconic manufacturer with a reputation for building exceptionally tough boats. They have been proven in testing grounds that have accounted for numerous vessels not in this class. The options list on these boats is considerable so I am confident that most adventurous Kiwi boaties will find what they are looking for in a Stabicraft.
See Stabicraft boats for sale.
Check out how Beau commutes in his 2150SC.
Specifications
LOA 6.7m Beam 2.32m Deadrise 20 degrees Fuel capacity 200L Towing weight 1700kg approx Recommended hp 150
Keep up to date with news from Trade-A-boat or like us on Facebook!