Takacat Lite 300
---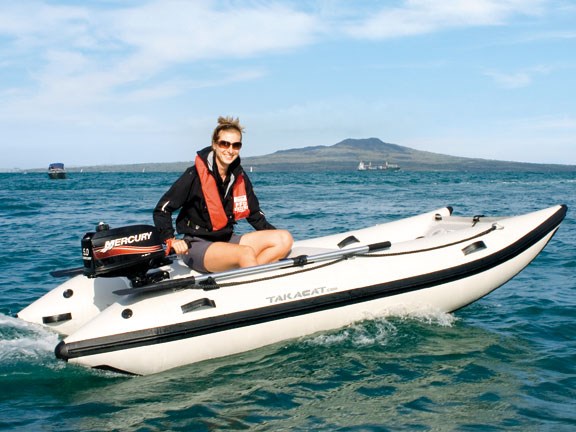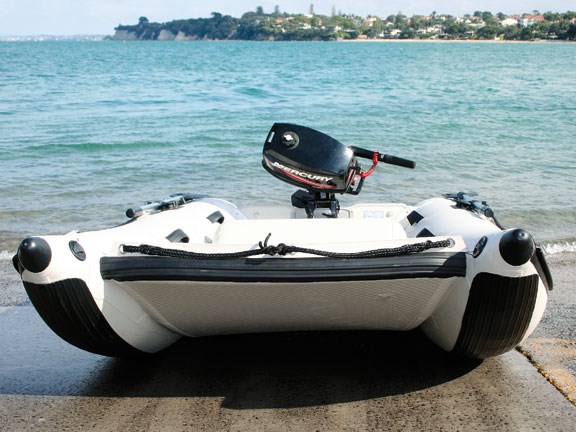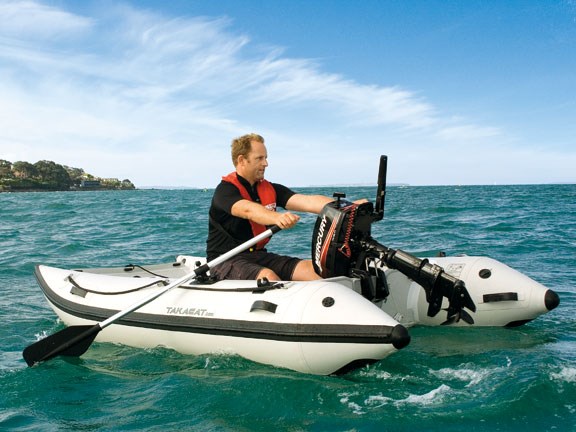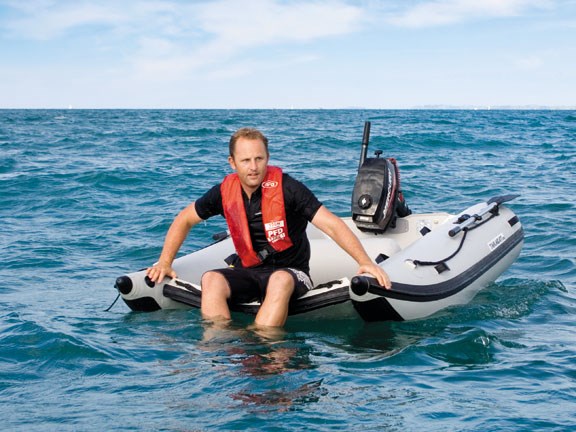 At first glance the Takacat Lite looks well designed, stable and of high quality construction. It's not until you jump in that you can really appreciate how stable it really is…
Extremely stable
Effortless to row
Easy entry from the water
Plenty of hand-holds
The catamaran hulls produce less drag and have a shallower draft, which makes for faster planning and requires less horsepower to push. Rowing is a breeze and you don't even have to put your back into it to get going. The Takacat Lite tracks well and is easy to manoeuvre.
Construction
The Takacat Lite 300 features four internal and six external hand-holds, plus safety lines front and side, giving you plenty of places to hang onto. There are also two fixed oars, a backside-friendly inflatable seat and two bungs, complete with attachment cords.
The floor itself is an Air Deck made from an intertwined polyester fibre with a double sided PVC coating. It's 8cm thick, inflatable and firm. The low lying front provides an easy platform to step off onto the duckboard or beach. It also provides an easy entry point from the water.
This well designed tender is completely inflatable (or deflatable) so there are no solid seats or floors to disassemble. The pontoon walls and floor are joined so there is no lip under the inflatable tubes for shells and sand to congregate.
Once deflated it folds up and fits inside its own bag as supplied in the purchase price. Also included as standard are two-piece oars, a repair kit, a foot pump and an air pressure gauge.
The Takacat Lite is light, and easy to pull up onto the deck. It won't damage your paint work due to the heavy rubber strips under each tube and a lack of hard components. The twin hulls also have the added advantage of laying flat.
Apparently, according to some owners, it makes a good sun lounger. Just add a cold drink and some music and you've got it made.
Overall
Overall the Takacat Lite 300 is a well designed and constructed tender that addresses the issues of stability, storage and rowing like a brick that come standard on some conventionally designed tenders. The Takacat Lite is so innovative and versatile it could well be the inflatable dinghy of the future.
Specifications
LOA 3m
Beam 1.6m
Tube diameter 45cm
Air chambers 5 (including floor)
Capacity 3 persons
Weight 38kg
Max hp 8hp (recommended 2-5hp)    
Engine as tested 5hp Mercury two-stroke
Keep up to date with news from Trade-A-boat or like us on Facebook!