Dickey Custom 750
---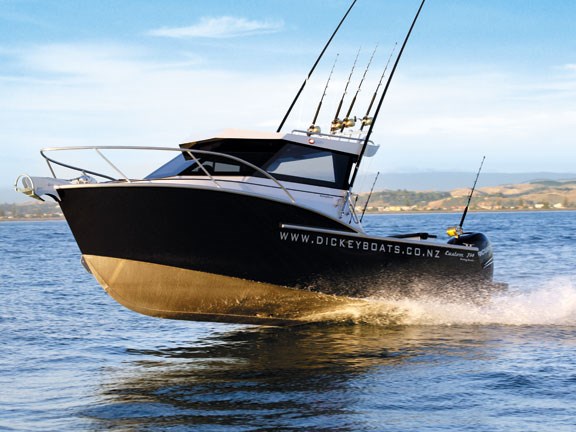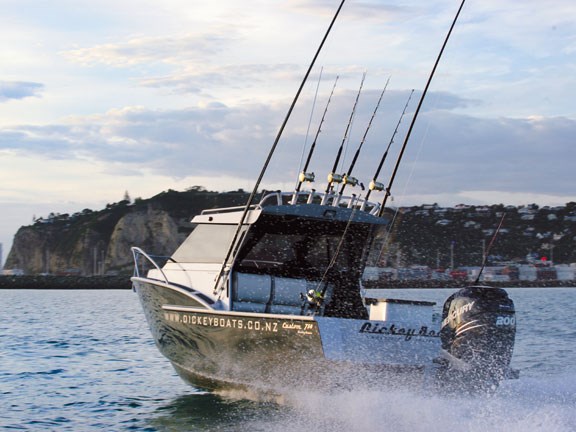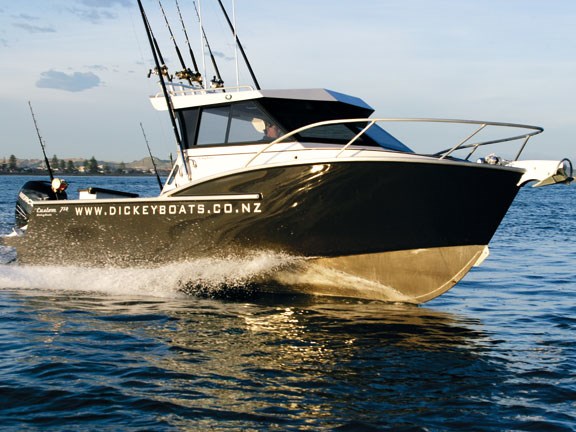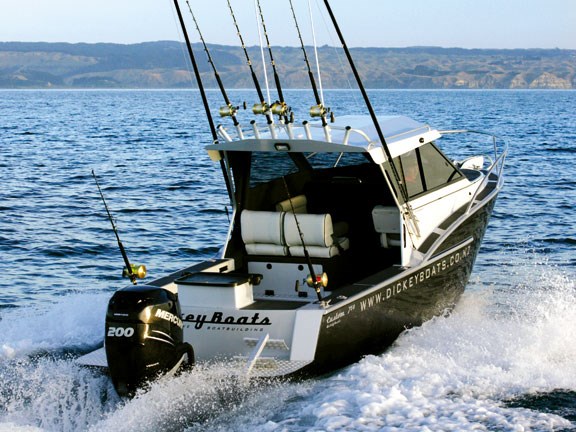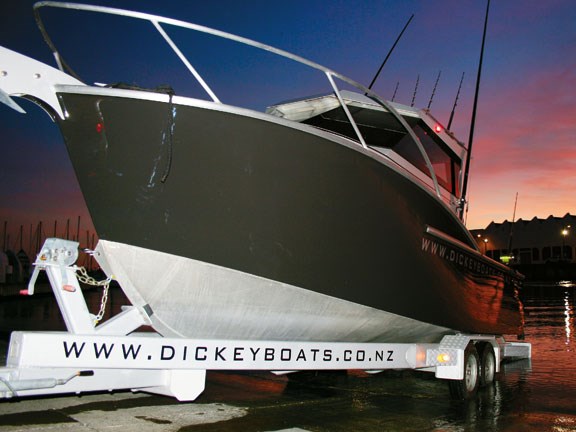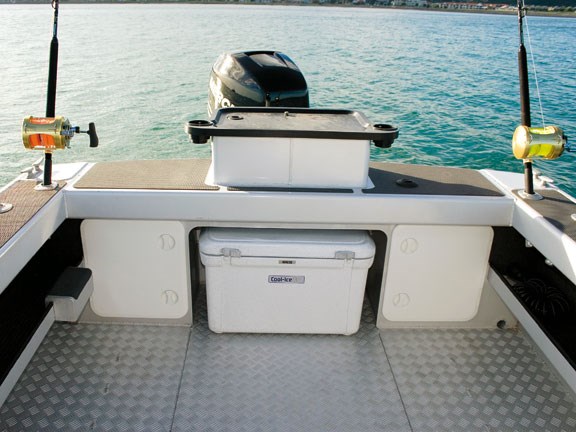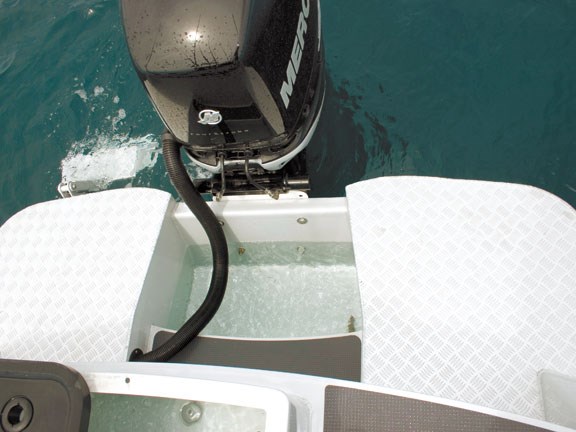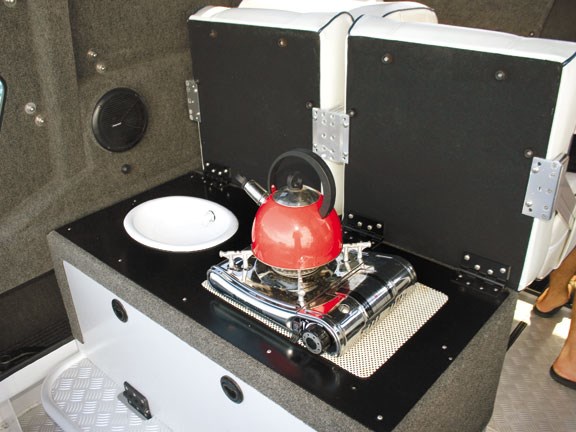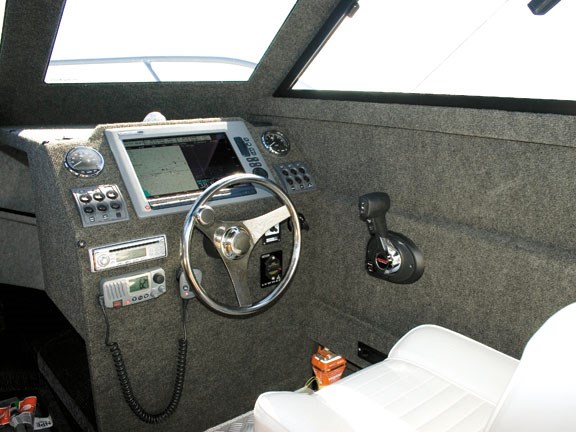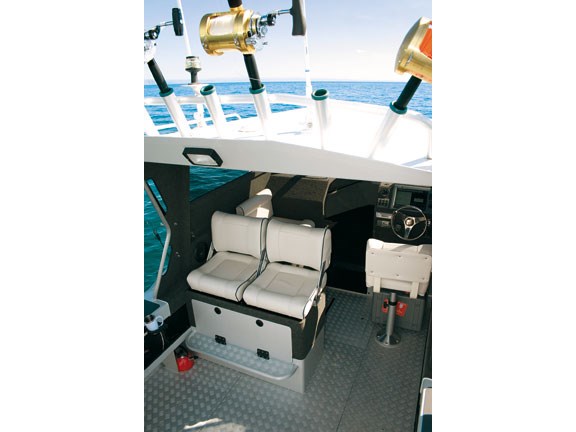 Visually stunning, the Dickey Custom 750 rides magnificently and features some simple yet practical innovations that make this one helluva good boat
Quiet, smooth and responsive hull
High-quality, comfortable seating
Good service access
Large number of rod holders
Almost total customisation offered
The very first hull to roll out of the Dickey Boats yard was a Semifly 28, which won the open class for Fishing Boat of the Show at the 2007 Hutchwilco. There was really no turning back from there.
More recently, and in response to customer demand, Dickey Boats launched its Custom range.
The layout
Internally the Dickey Custom 750 is nicely styled, but it was more the little innovations and the practicality of the layout that got my attention.
The forward cabin has full-length bunks, plenty of storage and a built-in head. Outside in the cabin there is high quality seating in the open cabin for four passengers. The helm seat is fully adjustable. The shotgun seat is complete with retracting footrests and ample hand-holds. Behind this forward passenger seat is a two-seat independently reversible couch. Flipping the couch up and locking it back reveals a gas hob and wash-down sink. Directly beneath is the built-in tackle locker. So many requirements covered off in a relatively small space.
The dash is dominated by a Raymarine C140 W multi-function system. Classy Mercury analog gauges are in keeping with the overall styling, as is the chromed steering wheel – complete with a palm grip for single-handed operation. I found the helm position to be very comfortable either sitting or standing.
Under-floor fish storage has been replaced with extra fuel capacity and buoyancy. And the under-floor storage has been replaced by an Icey Tec bin, which slots away into a recess in the transom. As a cooler they are much more effective, easier to clean and double as a seat when required.
The bait-board cutting surface sits on top of the bait tank but slides out of the way without spilling any mess. The bait-tank is augmented by a self-flooding (and draining) well in front of the outboard.
There are many other features of note on this vessel, including removable steps under the gunnels to aid those disembarking the vessel, a large number of rod holders, including an eight-holder custom rocket launcher, and a large service space under the rear of the cockpit floor to allow easy access to the bilge pumps and trim tab cabling. The thing to remember here is that Dickey Boats is a custom boat builder so if you want it, and it's doable (and sensible), you can have it
Performance
The bow line on the Dickey Custom 750 is not quite as plumb as on the Semifly range, but is still quite a bit steeper than most hulls. The result is a very fine and extended waterline length, which should improve the hull's efficiency. At trolling speed my very unscientific but well tuned ear suggested the engine was under less load than I would ordinarily expect in a hull of this size. In theory that should equate to slightly lower revs to achieve the same trolling speed and therefore less fuel burned at the end of the day. Of course, this comes down to prop selection to a certain extent, but waterline length is the most important factor in determining efficiency at displacement speeds.
Putting the hammer down was a very pleasant experience. The transition on to plane is almost undetectable. She just glides up and accelerates away. The 200hp Mercury Verado and fly-by-wire controls are beautiful matches for the 750's hull: quiet, smooth and delightfully responsive. See below for fuel figures recorded in calm conditions.
She is not the nimblest vessel in tight turns, but is still very stable and predictable and trimming the prop down pushed us reassuringly through some fairly tight turns. It was, however, the run home into a building sea that was most impressive. The long waterline and very fine entry produced a ride as good as I have ever experienced in a boat of this class.
For more information contact Dickey Boats, ph 06 834 1310, 021 577 781 or email info@dickeyboats.com.
Specifications
LOA 7.9m
Beam 2.5m
Deadrise 20 degrees
Weight 2300kg on trailer
Fuel capacity 250 litres standard
Additional stability Flooding chamber
External finish Bare alloy through to heavy duty epoxy paint
Recommended horsepower 200-300hp
Construction DickeyBoats® space frame interlocking
Keep up to date with news from Trade-A-boat or like us on Facebook!