Fyran 475 Rebel
---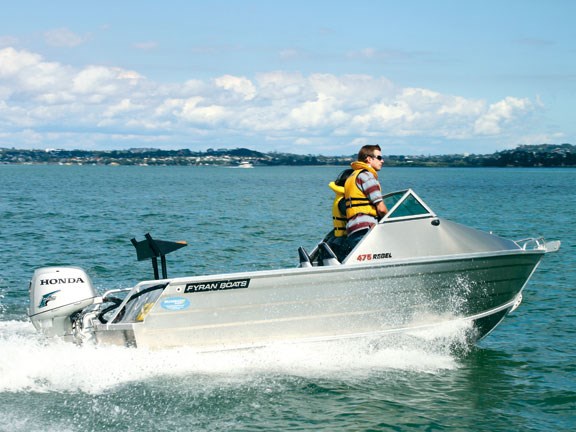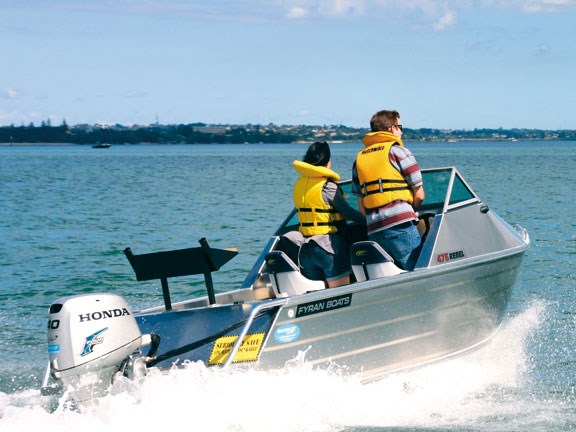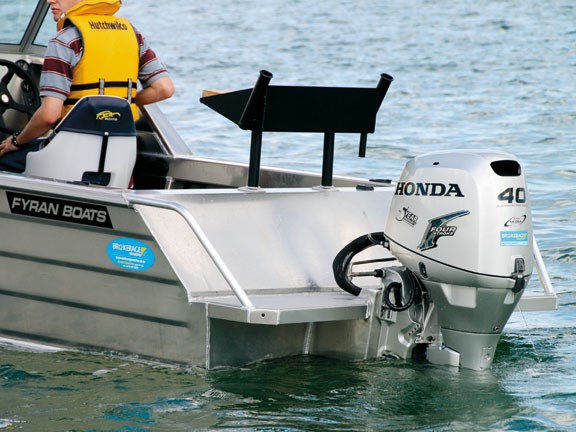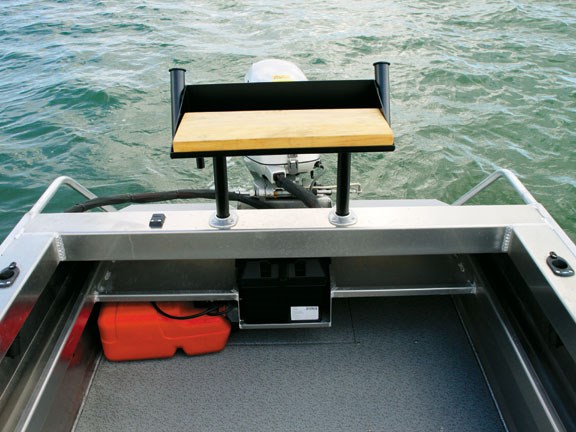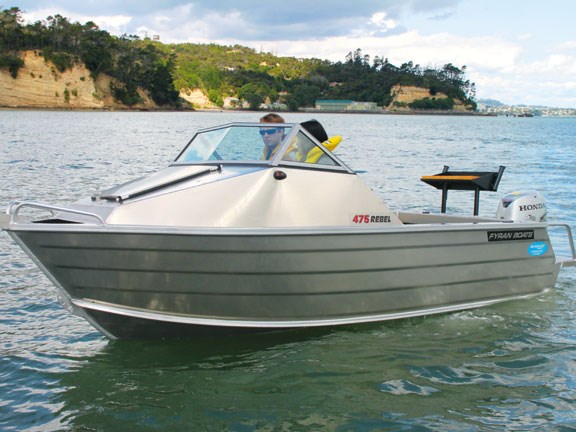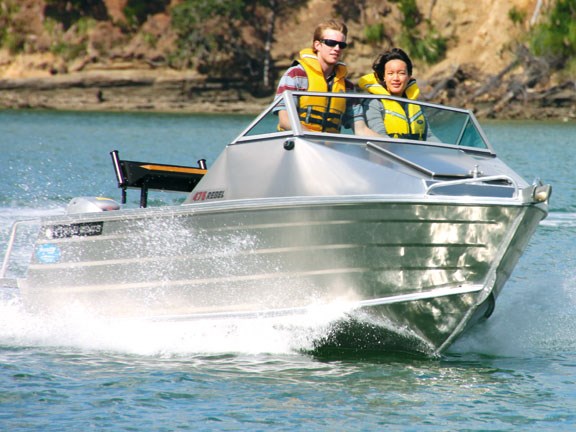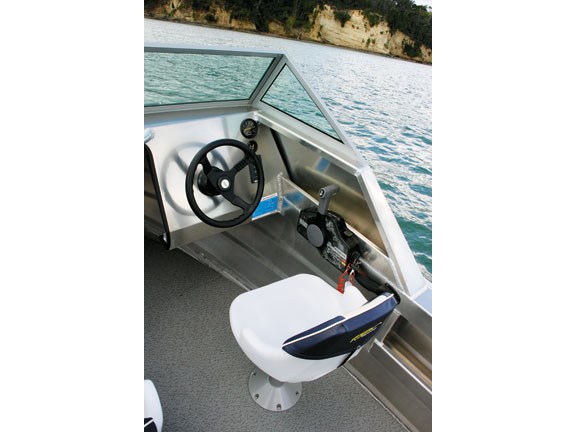 The updated Fyran 475 provides a simple, affordable package for those who want something slightly more than a dinghy and with the shelter of a cuddy cabin
Excellent fuel economy
No frills but plenty of function
Sound construction
Light and easy to operate
Excellent towability
The 475 Rebel has been a popular seller for Fyran for many years, and Fyran has just released an updated version.
Fyran has not tinkered with its proven low-drag 4.75m hull. The overall length remains unchanged, with a beam of 1.76m (5' 9"). This provides enough space for the hull to be rated for up to four adults, but remains efficient enough to be powered by a 30 to 50hp motor.
The layout
The cuddy cabin does not provide any seating or bunks, but is a useful storage area or to provide shelter from the elements. A bimini top is available as an option. A large alloy hatch provides stand-up access to the anchor well in the bow.
Seating is provided through two non-adjustable strut-mounted moulded plastic seats. Vinyl-covered seat pads are available as an option.
Steering is controlled by a conventional cable unit, and, thanks to the modest weighted engine, is light and easy to operate. The large dash allows plenty of room for all the required gauges and some electronics. Running lights are fitted either side the cabin, with the anchor light pole fitting into a mount in the transom.
The dry towing weight of the boat and trailer is 750kg, and this boat will fit through a standard garage door unaltered. This makes the Fyran 475 an easy boat to manage, as it is towable by a modest car and can be managed by hand if slotting it into a particularly tight spot.
The cockpit is fitted out for fishing. A generous number of rod holders grace the working space, along with Fyran's powder-coated bait board. Shelves run either side under the gunwale, and a parcel shelf under the transom -holds the battery, which should have a vinyl cover added.
There is no step-through in the transom, but it is quite easy to climb over and sit on the transom with your feet out on the boarding platform. Grab-rails on either side of the platform will aid swimmers or divers to get back on board.
In flat calm conditions the 40hp four-stroke Honda proved willing, easily getting the boat on the plane with two adults on board. We managed to reach 25 knots.
Fuel consumption
The combination of the fuel-efficient Honda and the very low-drag hull makes for a package that is exceptionally economical to run. Simple tote tanks rather than an under-floor fuel tank reflects this efficiency.
The reported fuel consumption figures from Honda show that it should produce just over two nautical miles per litre at its suggested most economical throttle setting of 4500rpm. This equates to a speed of around 18 knots, and allows a cruising range of close to 50 nautical miles from one standard tote tank.
Performance on the water
This hull has a relatively fine entry, finishing up in a 15-degree deadrise at the transom enabling it to easily cut through waves and chop, providing a smooth ride for such a short hull. The cuddy cabin and windscreen keep the occupants safe and dry, and this boat could deal with any unexpected bad weather within reason.
However the downside of a narrow hull and fine entry is that a boat like this is fairly tender, both at rest and when underway. Occupants need to watch their movement around the boat, and sitting on the gunwale while fishing is not usually an option. Of course, this hull, like all Fyrans, is CPC rated as unsinkable so there is no real danger, but weight distribution needs to be managed at all times.
The boat as tested comes in at $30,085, with complete packages available from $26,339. This represents good value in this price range.
Overall
Although this size boat is not suited to everyone's needs, this is a good little hull for those starting out in sheltered waters. The fantastic fuel economy, low sticker price, and the 4mm alloy hull with under-floor foam and sealed air buoyancy make it strong and safe little boat.
See Fyran boats for sale.
Specifications
LOA 4.75m
Beam 1.76m
Deadrise 15 degrees
Construction 4mm marine alloy on hull
Engine Honda 40hp EFI four-stroke
Fuel capacity 25-litre tote tanks, space for two
Trailer Roadking single-axle galvanised
Towing weight 750kg approx
Keep up to date with news from Trade-A-boat or like us on Facebook!