Review: Key West 239
---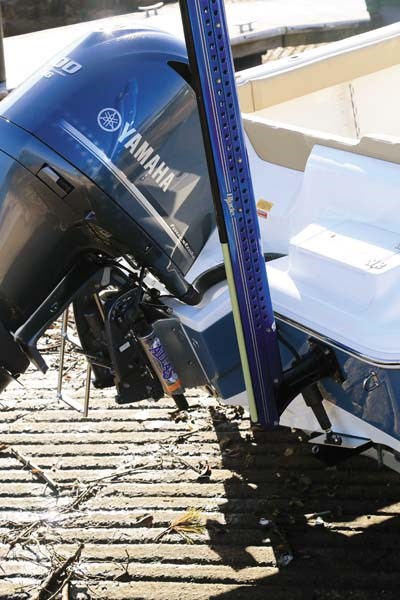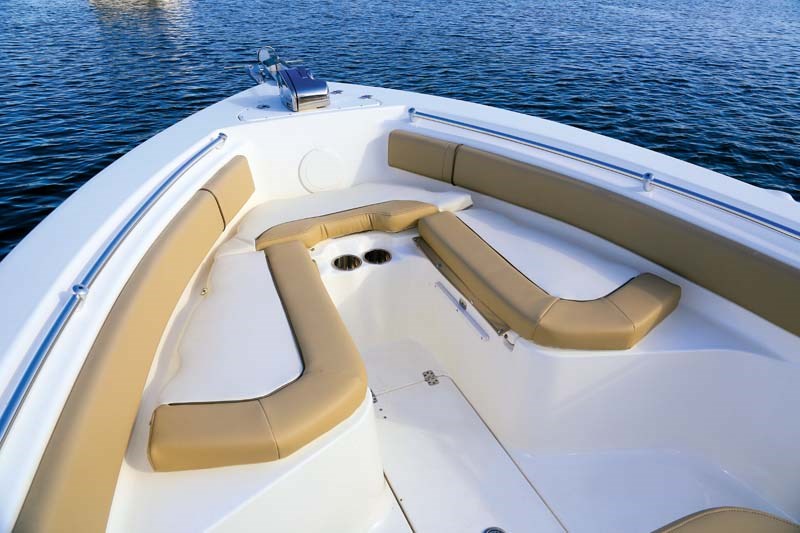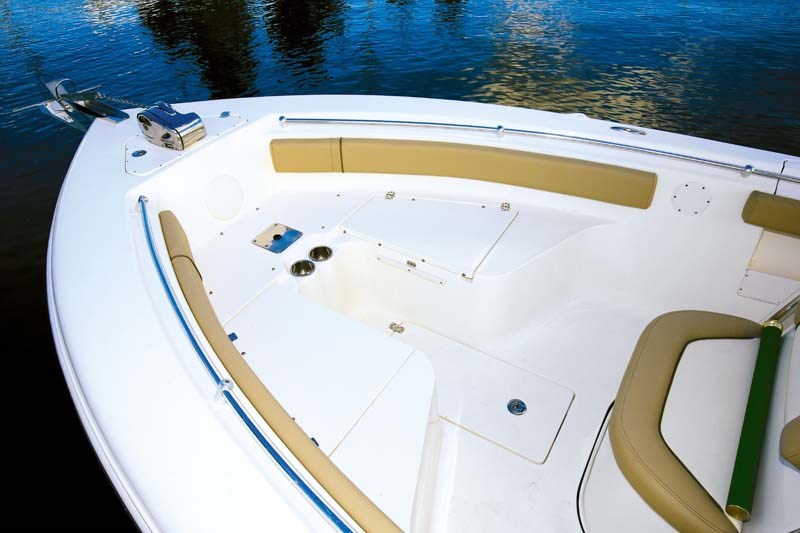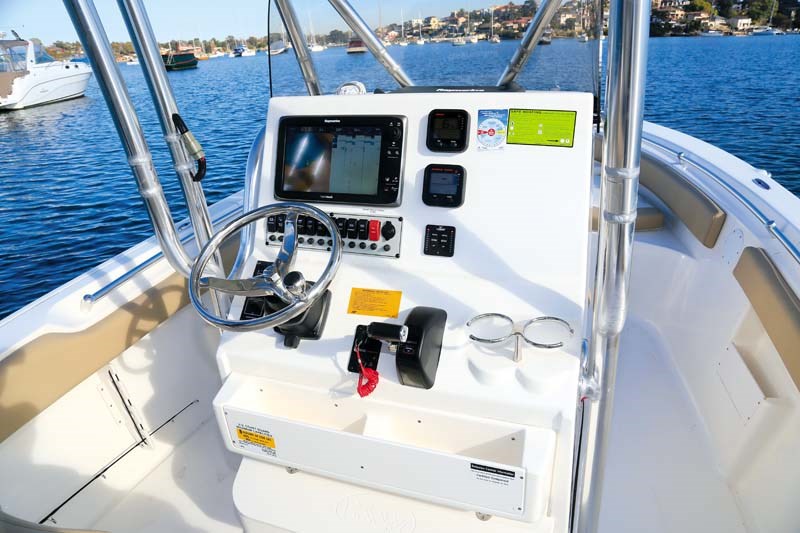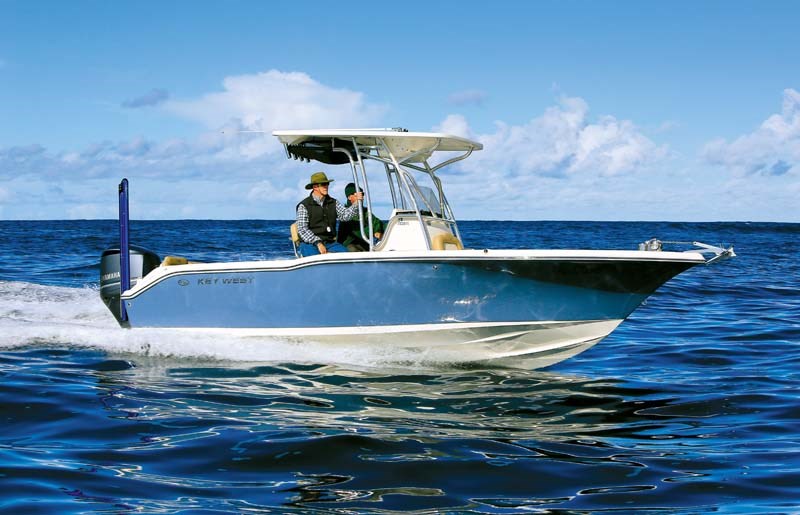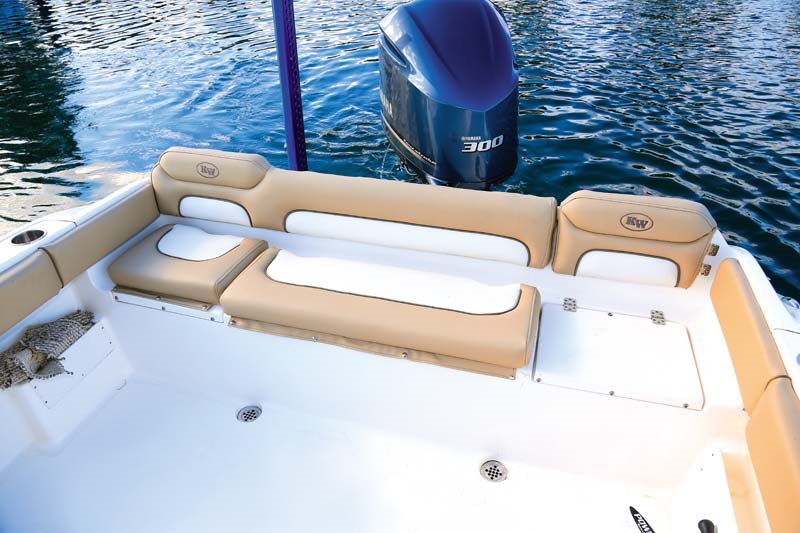 When two mates bought a Key West 239 centre console fishing boat they showed just how serious they are about progressing their saltwater angling.
Mates John Quinn and Dr John Hehir have been fly fishing together all round the world for close on 30 years.
On a recent excursion to Florida chasing bonefish they were surprised at the proliferation of centre console fishing boats on the water and how practical they were for their form of fishing. The pair already owned a small aluminium runabout that they use on Lake Eucumbene but they were taken with the room and stability of the larger American designs.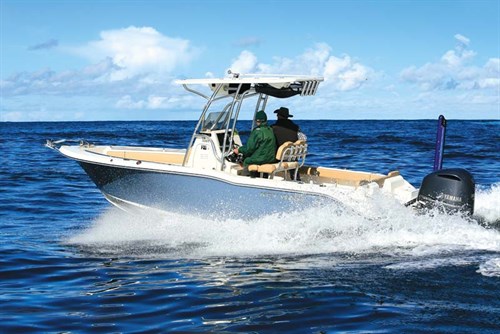 The pair started looking at fishing boats in the 22ft range to accommodate their style of fishing, planning to bring one home. According to John Quinn there were numerous examples of Key West boats in Florida and feedback from owners was very positive. They decided that the Key West 239 centre console was what they wanted and enquiries to the Key West factory led them to expat Aussie Simon Burger, head of Key West Direct, based in Japan, who handles exports.
As the name suggests, the company deals direct with overseas customers, cutting out the dealer to provide a boat at a cheaper price. Systems have been set in place to make the transaction seamless and as worry-free as possible. In the case of the Key West 239 the only problem the pair reported was in getting the Australian-specified trailer registered – and that was mainly due to an intractable local bureaucracy.
KEY WEST BOATS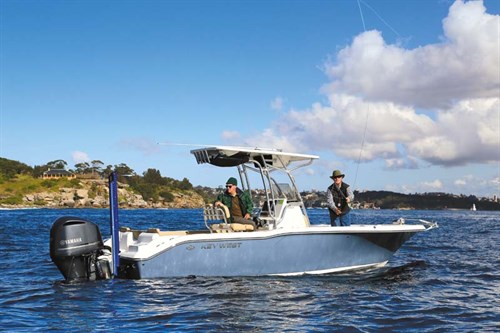 On the morning of our boat review the two Johns insisted that I meet them at the ramp before they launched. They wanted to show me the quality of the aluminium trailer and let me have a look at the underwater lines of the boat that they said would explain the superb ride.
It was worth getting there to see the superbly finished hull. It's a big trailerboat and it was no surprise that it goes over the 2.5m beam that triggers special towing regulations in most states. The lines on the Key West 239 are similar to many American centre console fishing boats , but that in no way detracts from the appeal.
Seeing the boat on the trailer also gave me a chance to view up close a couple of unusual features in the form of a jacking plate and a 10ft power pole. The plate is used to get the boat into shallow water by lifting the engine and the pole anchors the boat silently in up to 10ft of water.
TOWING RESTRICTIONS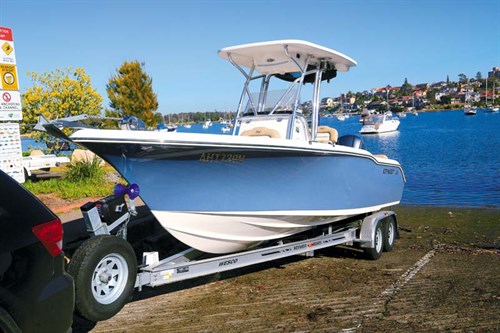 Construction of the hull follows a traditional but timber-free mix of a handlaid and chopper gun layup using the best quality matting and resin. Unusually though, the foam floatation is kept separate from the hull to prevent it expanding and causing ripples in the gelcoat. In this way the stringer system alone gives the boat its strength and rigidity.
In another departure from the norm, the area around the keel line is kept free of foam so that in the event of the boat being swamped the void around the keel will fill with water to create ballast and keep the boat level while still ensuring it will not sink.
I have to admit I am slowly and reluctantly accepting that the Yanks do a pretty good centre console fishing boats. It seems to be their forte and in some ways the local boat industry hasn't yet twigged to the popularity of this mid-range fibreglass fishing boat.
Nobody who buys these 2.5m-plus beam boats seems concerned at the over-width implications from a legal or insurance angle, but Australian manufacturers almost without exception have restricted themselves to playing it safe and staying inside the guidelines to avoid this legal minefield. Both these factors put our local boat industry at a disadvantage — the reality being we don't have a direct competitor in this size range.
FISHABILITY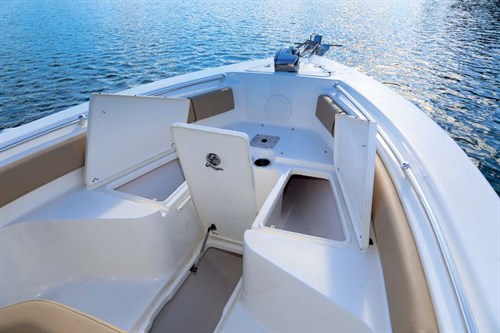 All the legality aside, this is a big, beamy, comfortable boat. There is unrestricted space either side of the console to move around and once up front there's room to swing a cat or the wide lasso of a fly fishing outfit.
In fishing mode the lounges become side-casting platforms and while there is an option to turn it into a single, wide deck, the owners prefer to use the more stable lower deck to fish. Guarding the forepeak is a small stainless steel bowsprit, a medium-sized anchor and an electric Lewmar winch feeding into an anchor locker.
Moulded storage spaces under these seats and one forward of the console are perfectly finished and have drains to make them suitable for wet storage or as coolers, while below the floor a voluminous killtank has a macerator to get rid of any unwanted fishy bits.
In keeping with the boat's predominantly fishing role, the console and helm area are quite compact, with just enough room inside the console to allow a portable toilet.
Set into the dash is a Raymarine 127e GPS-sounder with StructureScan and a CHIRP transducer while a pair of digital Yamaha gauges can be set to display all engine readouts. A neat switch panel operates the lighting and pumps and there are separate controls for Lenco trim tabs, the windlass and jacking plate.
A fibreglass T-top on alloy supports does a good job of shading the driving position and it has overhead storage for soft items as well as the radio.
HANDLING AND RIDE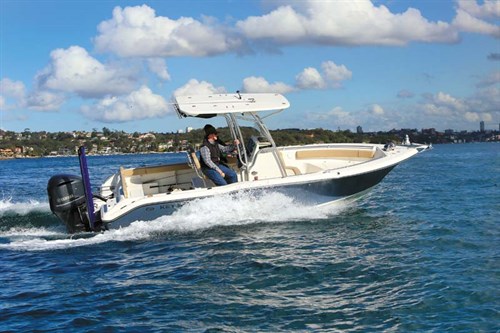 The 300hp Yamaha outboard motor had only 20 hours on it when I got my hands on it and I suspect most of that would have been with the tacho up near the red zone.
To see for myself how the boat performed we chose a quiet bit of water east. It was on the plane at 16kts very smoothly and without wanting to launch the bow skyward. From there acceleration was fast and smooth as we progressed to 42kts at 5800rpm.
The last couple of hundred revs needed some coaxing but eventually we saw 43.2kts and 6000rpm. Right through the range the boat is rock steady on the water and later, when we went looking for some wake, the ride was soft even over some really nasty stuff from the ferries.
High-speed handling is also precise and without undue lean or wallowing through the chop. Even into sharp manoeuvres under full power I couldn't get any cavitation. It's a sweet handling boat with good performance and if has any vices I could not find them.
By now John and Dr John were getting pretty keen to get among the salmon and, as I had promised to bring them good luck, we headed to North Head where bird activity heralded some action. From the masters I had some glimpse of the attraction of this form of fishing and the need for correct technique. All went according to plan and happily they broke the drought with a couple of nice fish, both of which went back to live another day.
THE VERDICT
As a platform for their fly adventures, the Key West 239 centre console offers these fishing mates everything they want and need to expand their fishing horizons. The Key West bay boat is capable of much more than landing salmon and my guess is once that pursuit is satisfied there will be bigger fish on the horizon.
Of course the Key West 239 is capable of much more than chasing fish. As a day boat or family fun machine it would be ideal for an extended family to enjoy the harbour and shores beyond.
Pricing includes a 10-year structural hull warranty from the factory and a 12-month extendable warranty on the engine from Australian Warranty Network.
See the full version of this review in Trade-A-Boat #244, August / September 2014. Why not subscribe today?
HIGHS
• Room to move and efficient layout
• Soft ride, stable at rest
• Willing performance
• Value
LOWS
• Not much weather protection.
KEY WEST 239 SPECIFICATIONS
PRICE AS TESTED
Key West 239 price: $99,500
OPTIONS FITTED
Engine upgrade, electronics, anchoring system, jacking plate, power pole, T-top and more
PRICED FROM
$69,000 with 200hp Yamaha outboard motor
GENERAL
MATERIAL Full composite construction
TYPE Monohull                 
LENGTH 7.24m 
BEAM 2.59m     
WEIGHT 1230kg               
DEADRISE 19°
CAPACITIES
PEOPLE 8
FUEL 378lt          
REC. HP 200 to250
REC. MAX HP 300
ENGINE
MAKE/MODEL Yamaha F300XCA outboard motor
TYPE Fuel-injected V6 two-stroke outboard motor
RATED HP 300
DISPLACEMENT 4200cc
WEIGHT 255kg
GEAR RATIO 1.75:1         
PROPELLER 15.5 x 17in S/S
FOR MORE INFORMATION
KEY WEST BOATS DIRECT
PHONE 1800 750 627
Keep up to date with news from Trade-A-boat or like us on Facebook!